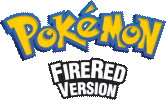 A Common Recurring Question in the community is whether or not Pokémon like Onix and Golbat will evolve. The Answer is Yes, but no.
| | |
| --- | --- |
| When you follow the criterea for evolution, the Pokémon will try to evolve... | |
| ...but it stops. It cannot evolve | |
To Remedy this, you need to beat the Elite 4, once you have done that you will get a National Dex plus the Pokémon Network System on Mystery Island 1 works. This allows you to trade between Ruby, Sapphire and Colosseum to get Items and other Pokémon.
Without the National Dex...none of your Pkmn with GSC/RS evolutions will evolve