Tuesday: Pokémon Omega Ruby & Alpha Sapphire - US Demo Release + X & Y - Battle Competition
21-10-2014 14:05 BST / 09:05 EDT by Serebii
This update may be amended throughout the day so be sure to check back. If you have any ideas for the site, be sure to send them in
X & Y have been out for months now, and the Chatroom has been rife with discussion while the WiFi Chatroom has been a place for battles, trades and Friend Safari hunting, so be sure to visit them. Our Forums have also had these discussion and are a bustling trade and competitive section for the games. Be sure to like our FaceBook Page.
Last Update: 19:44 BST
Edit @ 15:04: ORAS Demo | Edit @ 17:28: Camp Pokémon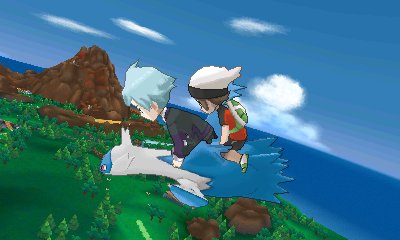 In The Games Department
Pokémon Omega Ruby & Alpha Sapphire - US Demo Distribution
For those of you in North America, the demo codes from the Pokémon Trainer Club arestarting to be distributed. These e-mails will come to those who opted in before yesterday and should come at some point over the next day or so. If you do not get a code, as we reported yesterday there are numerous other methods in the US to get a code. We covered this demo in full upon its release in Europe and Japan last week so click our page to go to our section.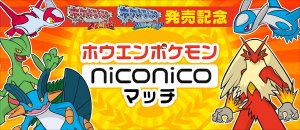 In The Games Department
Pokémon X & Y - Battle Competition Gift
For those of you who participated in the recent Battle Competition, Hoenn Pokémon NicoNico Match, then you will find that the gift for participation has now been given. The gift for entry was 2,525 PokéMiles. Like the recent Battle Competition prizes, the 2,525 PokéMiles have been automatically added to your account so you don't have to physically claim them.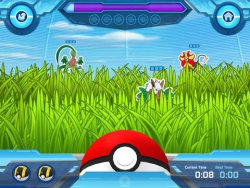 In The Games Department
Pokémon X & Y - Battle Competition Gift
Folowing its reveal in National Geographic for Kids two weeks ago, the Camp Pokémo App is now available in the US, and in Europe under the title Pokémon Camp, for free. This app is designed for kids aged 6 to 8 to associate themselves with Pokémon through six different activities. Poké Ball Throw where you throw Poké Balls at Pokémon. Find the Pokémon where you identify Pokémon. Editing of photos to include Pokémon in Photo Booth and various quizzes. You can track your progress through Pokémon Camp by earning pins for completing various activities, then check out the pins you've collected in your Pin Book. There are over 100 pins to collect. You'll also collect stickers, which you can use to decorate photos you take with the iPhone or iPad camera. By completing activities, campers can earn Rewards that are added to the Pin Book and unlock new levels in many of the activities around the island. Details have been added to our Apps section A trailer was also posted for this game.
Edit @ 19:44: Updated the app section with further details on this game.