23-06-2017 06:08 BST / 01:08 EDT by Serebii
This update may be amended throughout the day so be sure to check back. If you have any ideas for the site, be sure to send them in
With the new generation out, the Chatroom & Discord Chat has been rife with discussion while the WiFi Chatroom has been a place for battles & trades, so be sure to visit them. Our Forums have also had these discussion and are a bustling trade and competitive section for the games. Be sure to like our FaceBook Page.
Last Update: 08:57 GMT
Edit @ 06:36: Pokémon GO | Edit @ 08:57: Nintendo Badge Arcade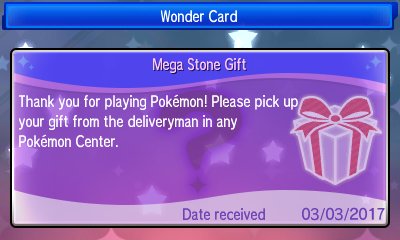 In The Games Department
Pokémon Sun & Moon
A new event has begun around the globe. This event gives the Mega Stones for Mega Sceptile, Mega Blaziken and Mega Swampert, as well as the Mega Stones, Banettite & Cameruptite. This is given with the code: MATSUBUSA. Like before, there currently is no end date known for this distribution so be sure to get it while you still can. This follows on from the distribution to tie in with the 2017 International Challenge April for the Hoenn Mega Stones. Our Event Database has been updated with the details of this event
06:36: At present, the code only seems active for Pokémon Moon, and not Pokémon Sun, but we expect this to be rectified soon
Edit @ 06:46: These Mega Stones cannot currently be used Rated Battle on Battle Spot until July 18th
Edit @ 06:51: It now works in Pokémon Sun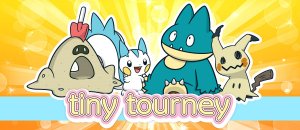 In The Games Department
Pokémon Sun & Moon - Battle Competition
Battles for the next Battle Competition have begun. This is the Tiny Tourney competition. This is a Double Battle competition using rules where only Pokémon that are 1.0m (3'03") or shorter will be able to enter. Pokémon from transferred games can be used and Mewtwo, Mew, Lugia, Ho-Oh, Celebi, Kyogre, Groudon, Rayquaza, Jirachi, Deoxys, Dialga, Palkia, Giratina, Phione, Manaphy, Darkrai, Shaymin, Arceus, Victini, Reshiram, Zekrom, Kyurem, Keldeo, Meloetta, Genesect, Xerneas, Yveltal, Zygarde, Diancie, Hoopa, Volcanion, Cosmog, Cosmoem, Solgaleo, Lunala, Necrozma, Magearna cannot be used. Mega Stones are also not allowed. Battles will run from June 23rd to June 25th. All entrants will get the Galladite, Gardevoirite, and Lopunnite Mega Stones.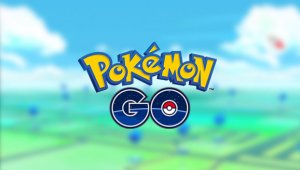 In The Games Department
Pokémon GO
With Gyms going live yesterday and Raid Battles going live for players Level 35 and higher last night, we have begun updating our Pokémon GO section with all the new details of the game, including new Items purchasable and much more. If you see anything you feel we need to add, be sure to let us know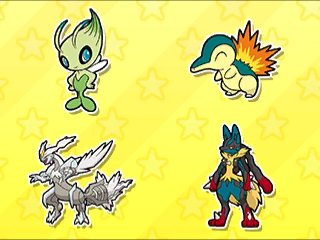 In The Games Department
Nintendo Badge Arcade
The free piece of Nintendo 3DS software, Nintendo Badge Arcade, had its final weekly update in Europe and with this update, it has added several Pokémon badges, containing Pixel and Stanadard Badges, all of which were previously released in Japan. Our section has a full list of badges so click the image to go to the section.