OK. To Avoid the current hassles there is this disclaimer for those Who want to use it without permission:
You shall not post this on anywhere for public use
You shall not sell this for public use
Do not replicate and forward without permission
Do not claim this as yours
Do Not Translate it into your language and claim ownership

Having got to the White Ruins, Team Plasma have started attacking the archeologists in the area while looking for the Light Stone, having captured Iris, Cilan, Looker and Cedric Juniper, with Team Rocket looking on with interest. Underground, N notes to Ash that he can no longer hear the voices of the Pokémon above, indicating that Colress has used his machine to control them and he and Ash start to hunt for a way out, only for the cave to start collapsing. Once out, Ash & N try to stop Team Plasma from awakening Reshiram, but Colress turns his machine on Pikachu, causing Pikachu to fall under his control...

Full Guide coming Soon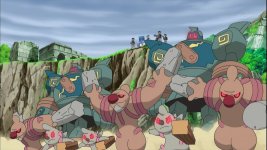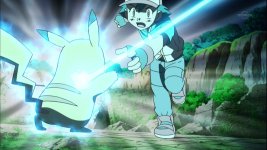 782: Team Plasma and the Awakening Ceremony!

782: Team Plasma Strikes! The Ressurection Ritual!!



Yes


Ash
Iris
Cilan
Jessie
James
N
Looker
Cedric Juniper
Colress
Plasma Grunt
Ghetsis
Aldith
Barret


Ash:
Iris:
Cilan:
Rocket:
Plasma Grunt:
Barret:
Special/Other Trainers:


Team Plasma's plot to reawaken Reshiram continues