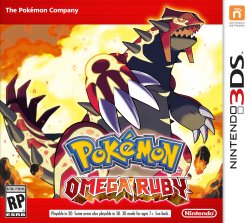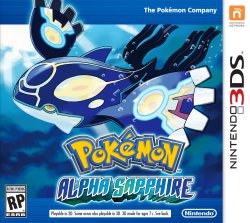 Pokémon Omega Ruby & Pokémon Alpha Sapphire
Pokémon Omega Ruby & Pokémon Alpha Sapphire are the second Generation VI Pokémon games, coming for the Nintendo 3DS worldwide in November 2014
Pokémon Omega Ruby and Pokémon Alpha Sapphire are a fresh take on Pokémon Ruby and Pokémon Sapphire, which launched in 2003 and were fan-favorite hits on the Game Boy Advance system. The new titles promise to take players through a dramatic story within a spectacular new world.
Despite being a remake, this game introduces numerous new aspects including brand new Mega Evolutions, which weren't in Pokémon X & Y, as well as an entirely new concept based upon the legendary Pokémon Groudon & Kyogre known as Primal Reversion.
Graphically, the game features a merging of the Pokémon X & Y 3D graphics and the vibrant colours of Pokémon Ruby & Sapphire, with small touches bringing it close to the original with things such as text boxes.
Narratively, each of the game has a slightly different story, featuring Team Magma & Team Aqua in the respective games trying to awaken Groudon & Kyogre to achieve their end, with the other team wanting to stop them. Due to the new Primal Reversion feature, the story is likely to be expanded upon greatly.