OK. To Avoid the current hassles there is this disclaimer for those Who want to use it without permission:
You shall not post this on anywhere for public use
You shall not sell this for public use
Do not replicate and forward without permission
Do not claim this is yours
Do Not Translate it into your language and claim ownership
This movie is set to conlude the trilogy of movies starting with the Rise of Darkrai and features Arceus fighting against Dialga, Palkia & Giratina.
Thousands of years ago, when an asteroid was heading to earth, Damos called out for Arceus to help him and so Arceus gave him the Jewel of Life and arranged a time for the return of it. However, Damos ended up betraying Arceus and so Arceus became vengeful against man.
When the fighting between the three titans erupts again in the land of Michina, Arceus is awakened and started to have his revenge on humankind. Ash & Co. try to stop it, but end up sent back in time...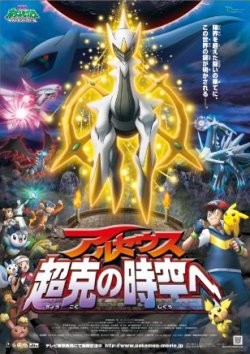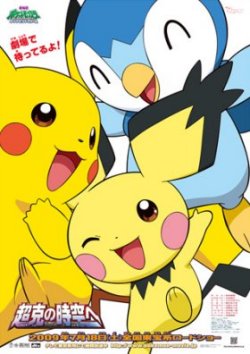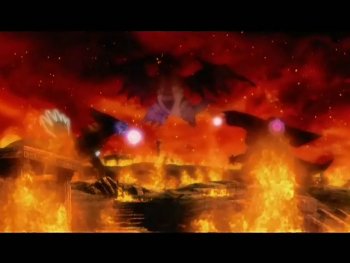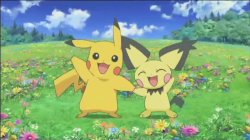 Arceus and the Jewel of Life

Arceus - Towards The Overcome's Time Space



Yes


Ash
Brock
Dawn
Jessie
James
Officer Jenny
Cynthia
Palmer
Alice
Tonio
Newton
Zero
Marcus
Damos
Sheena
Kanta
Kako
Kevin
Tapp


Ash:
Brock:
Dawn:
Rocket:

Cynthia:

Palmer:

Kanta:

Kako:

Marcus:
Damos:

Alice:

Special/Other Trainers:
Wild: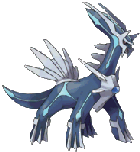 Dialga

Palkia

Giratina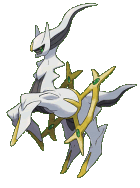 Arceus

Notched Ear Pichu

Heatran

Chikorita

Cyndaquil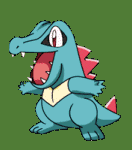 Totodile