OK. To Avoid the current hassles there is this disclaimer for those Who want to use it without permission:
You shall not post this on anywhere for public use
You shall not sell this for public use
Do not replicate and forward without permission
Do not claim this as yours
Do Not Translate it into your language and claim ownership

Ash & Co. have arrived on Scalchop Island where the Scalchop King Playoff tournament is being held. However, when they get there, they learn they are early. With the area filled with trainers with Oshawott and Dewott and they learn that if they win, they receive a golden Scalchop and get teamed up with the female division winner. When the tournament begins, Oshawott gives it his best, but he soon faces up against a Dewott named Caesar and another Dewott which looks oddly familiar. Will Oshawott manage to win, and become the Scalchop King?

Full Guide coming Soon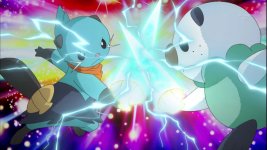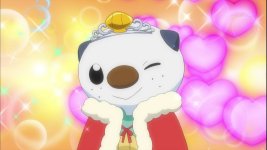 787: Crowning the Scalchop King!

787: Farewell, Oshawott!? The Path to Becoming Scalchop King!



Yes


Ash
Iris
Cilan
Jessie
James
Nurse Joy
Professor Juniper
Don George
Chili
Lenora
Freddy O'Martin
Cadbury


Ash:
Iris:
Cilan:
Rocket:
Lenora:
Clay:
Cadbury:
Special/Other Trainers:


None of Consequence