OK. To Avoid the current hassles there is this disclaimer for those Who want to use it without permission:
You shall not post this on anywhere for public use
You shall not sell this for public use
Do not replicate and forward without permission
Do not claim this as yours
Do Not Translate it into your language and claim ownership

As they reach the next island, Ash & Co. meet up with Alexa, a journalist from the Kalos region, and her Pokémon Gogoat and Helioptile which don't register on Ash's Pokédex. Alexa explains that she's in the Decolora Islands to research an article on the tradition of the island, the Harvest Festival. As they enter the festival, they learn of a special Pokémon Sumo tournament where the winner shall win the Focus Band, and some rare berries. Ash, Cilan and Iris each decide to enter this tournament, but things turn out to be tougher than they thought. Who will win the tournament?

Full Guide coming Soon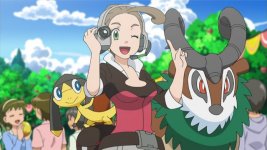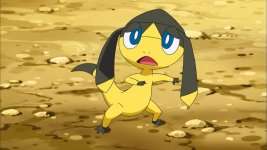 795: The Journalist from Another Region!

795: Alexa Appears! Helioptile & Gogoat!!



Yes


Ash
Iris
Cilan
Jessie
James
Alexa
Parker
Yukiya
Mondo


Ash:
Iris:
Cilan:
Rocket:
Alexa:
Yukiya:
Mondo:
Special/Other Trainers:
Wild:


Alexa joins Ash and Co.