OK. To Avoid the current hassles there is this disclaimer for those Who want to use it without permission:
You shall not post this on anywhere for public use
You shall not sell this for public use
Do not replicate and forward without permission
Do not claim this as yours
Do Not Translate it into your language and claim ownership

As if from nowhere, an Ultra Wormhole opened and Ultra Beasts have started to pour through. Ash & co. are tasked by Lusamine to capture the Ultra Beasts and return them to their home world. Ash & Co. set off on their quest but it is harder than they thought it'd be. Will they manage to calm the Ultra Beasts?

Full Guide coming Soon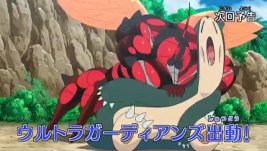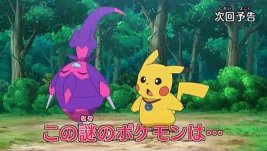 1004: A Mission of Ultra Urgency!

1004: Set Off! You Are Our Ultra Guardians!!



Yes


Ash
Lillie
Mallow
Lana
Sophocles
Kiawe
Professor Kukui
Samson Oak
Jessie
James
Professor Burnet
Lusamine
Wicke


Ash:
Lillie:
Mallow:
Lana:
Sophocles:
Kiawe:
Samson Oak:
Jessie:
James:
Rocket:
Lusamine:
Linka:
PokeRide:
Special/Other Trainers:
Wild:


Ash & co. encounter more Ultra Beasts