Pokémon Virtual Fest
Release Dates:

Japan: August 12th 2020 - August 31st2020


Pokémon Virtual Fest is a small event held in the app Cluster which can be downloaded on PC, Mac, iOS and Android. As with all Cluster locations and events, it can even be viewed in VR using an Oculus Rift or other VR headset. This app is a Pokémon Theme Park with various missions, attractions and more to do. It ran from August 12th through August 31st 2020.

Whenever you load the app, you connect to a specific server and in this server you can see various other players. You can share the server code with a friend so they can join you in the same server.

At first, limited attractions were available, but as players completed more missions, more elements opened up.

When you enter the Virtual Fest, you'll get given the choice between three different avatars each with different hats based on Grookey, Scorbunny and Sobble

Following this, on August 22nd, the Pikachu Avatar item was able to use outside of the Master Ball Stage. Then, on August 27th, to celebrate the release of Pokémon Masters EX, outfits based on Red, Blue and Leaf from the game were added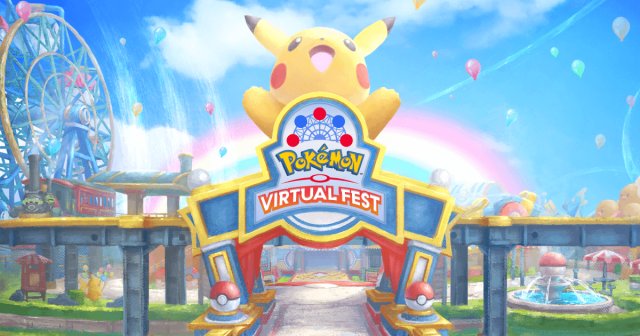 Attractions
Lobby
The Lobby is the main area you will find as you enter the Pokémon Virtual Fest. It has multiple different areas to enter, alongside advertisements of various Pokémon elements in the middle and the latest trailers for the Pokémon anime and the 23rd Pokémon movie, Pokémon the Movie Coco, the video games and more. The focus point in the middle will often change showing new Pokémon Masters events, TCG cards and so forth.
From here, you can get to the Theme Park itself or participate in some Missions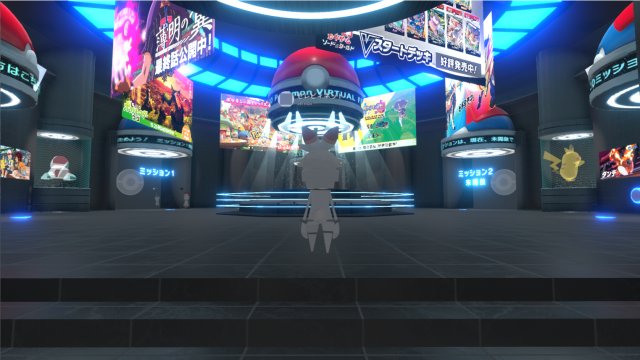 Park
The Theme Park is separated into four different areas:

Attraction Area
Store Area
Beach Area
Event Stage
Each area has got various things to do within them, with many photo opportunities. There are also many Pokémon decals, standees and manholes for you to discover throughout the park
| | |
| --- | --- |
| Standee | Manhole |
On August 29th, the Park went into night mode and adorned itself with various lights.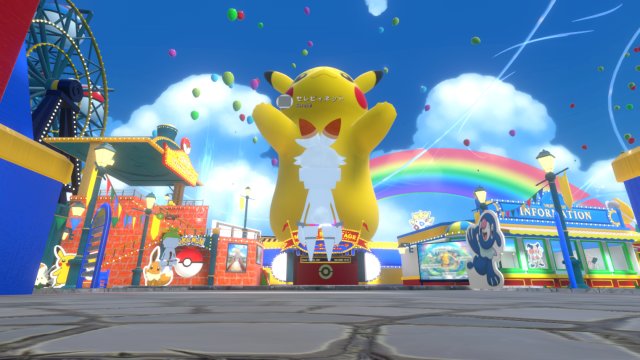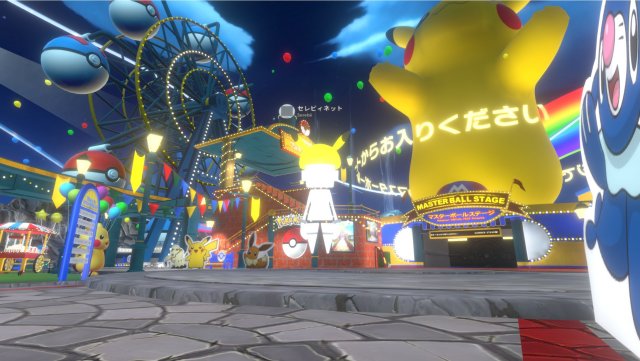 Attraction Area
The Attraction Area was open at launch and features a few different things to do. First there is a Pikachu Mascot with which you can take a photo. Next to it are balloons you can grab and a popcorn stall. Alongside this, there are also various rides
Pokémon Gigantamax Ferris Wheel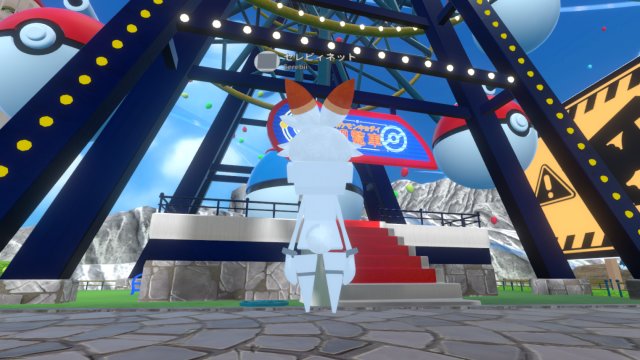 Ride the Ferris Wheel to get a large view of the Park from above
Galarian Weezing's Exciting Train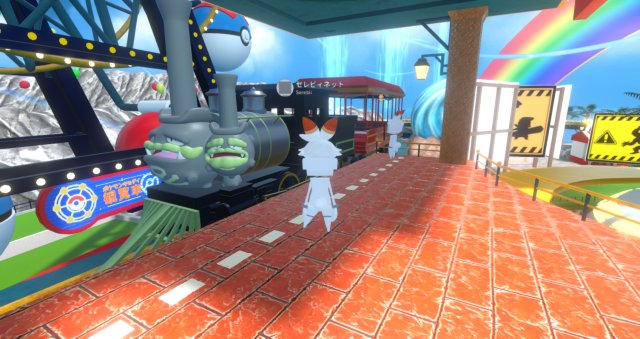 Ride the Train around the park
Snorlax's Fluffy Trampoline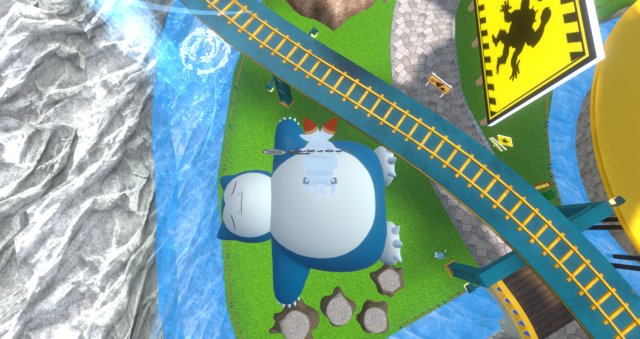 Bounce on the Snorlax to get high views around the park
Wailord's Sky Ocean Cruise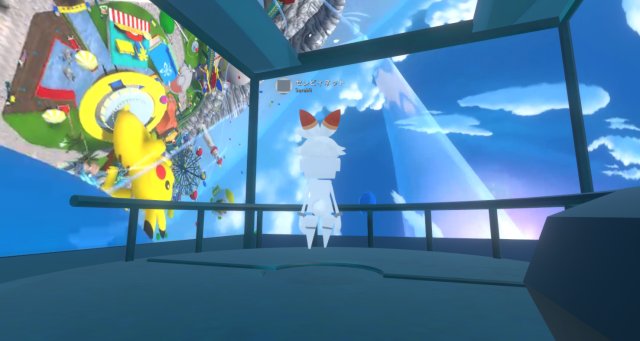 Ride the Wailord blimp in a simulator on a path around the park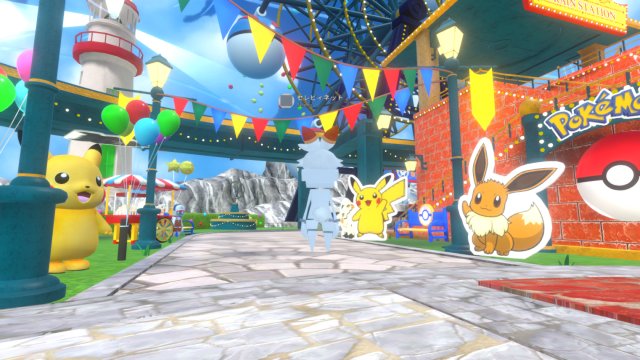 Store Area
The Store Area provides an area for players to participate in mini-games. It also has a concession stand to get Ice Cream
Inteleon's Shooting Shop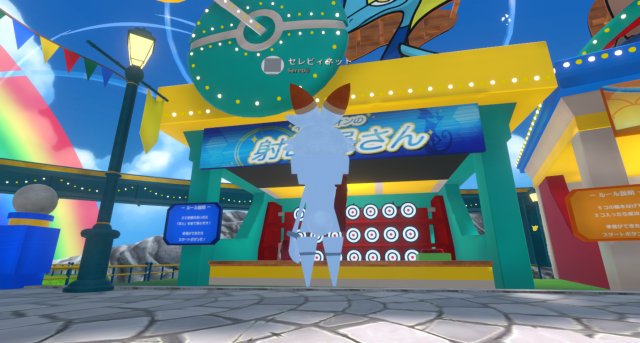 A game where you need to take down as many targets as you can in the time allotted. For each stage you get through, you'll get a prize coin
Dugtrio's Ring-Throwing Shop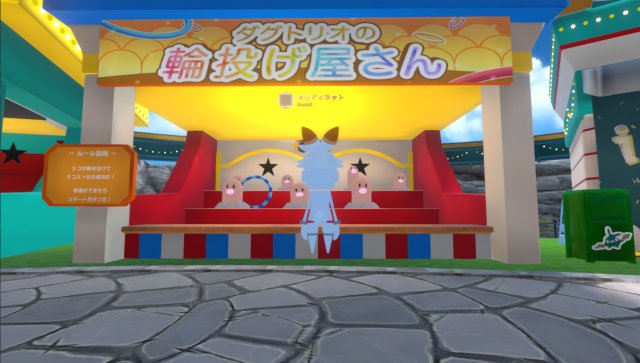 A game where you have to throw rings to get them to land on Dugtrio. The player with the most rings wins
Let's Catch! Magikarp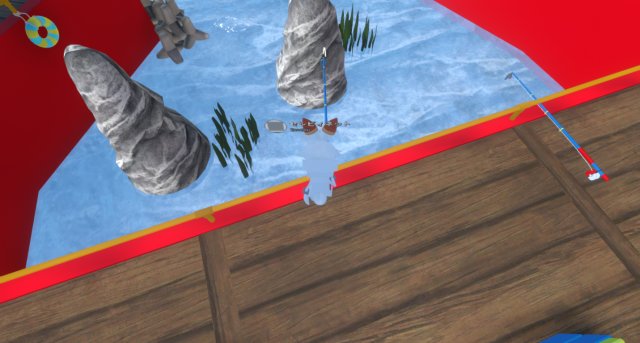 In this area, you essentially just fish to get various things. You can get prize coins and sometimes a prize coin is included in the head of a plush Magikarp
Psyduck's Dream Shop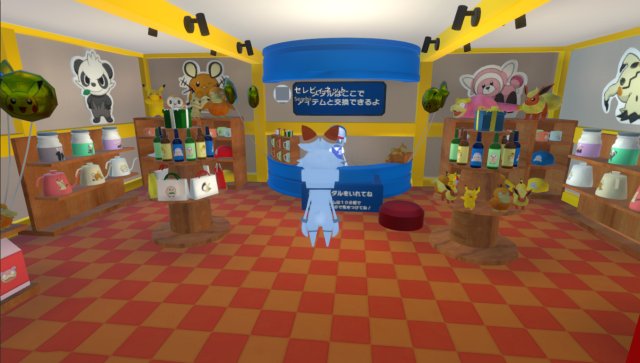 This area is basically a Gift Shop which has various plush on display. If you bring items, you will get various rewards including Standees and other items
Pokémon Decoration Café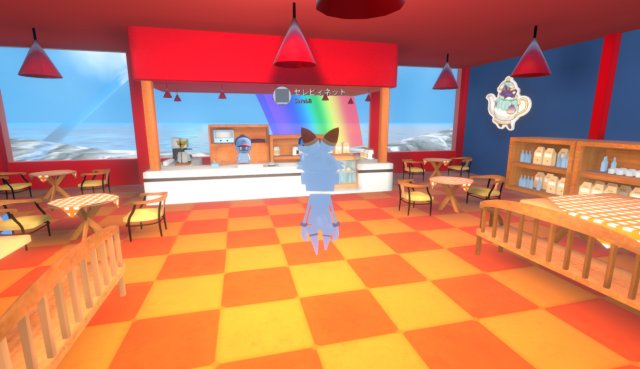 This café allows you to collect various food items. In the outside terrace, you can change the set up to be one of a few different options:
Slowbro & Exeggutor
Pineco Pineapple
Ditto
Galarian Slowpoke Dream Shop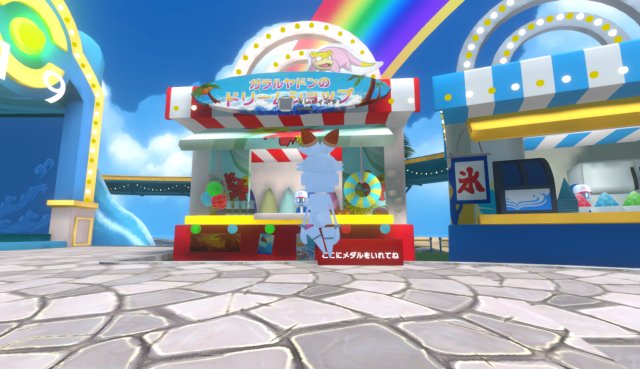 This shop allows for you to give medals in order to get a variety of prizes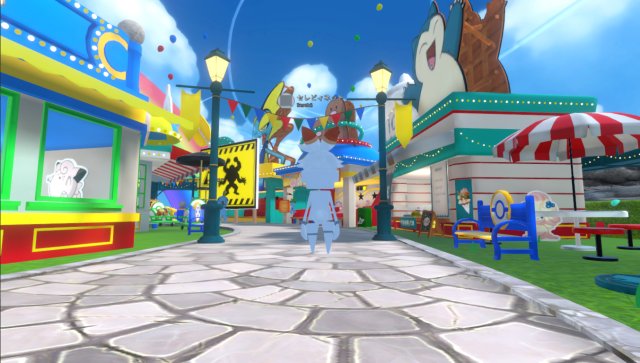 Beach Area
The Beach Area provides a more relaxing place for players and provides many picturesque spots
Lapras' Maritime Athletics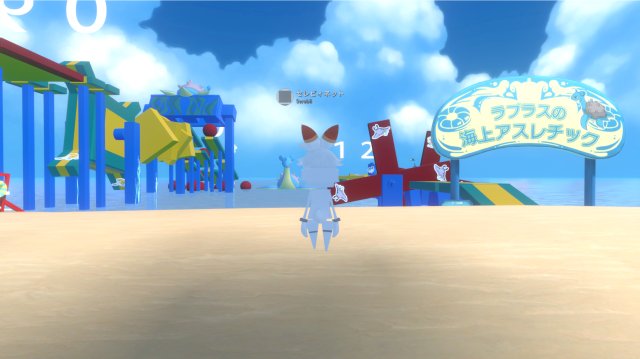 Lapras' Maritime Athletics is a special obstacle course where you have to get to the end in a limited time. At the end of each segment you need to press a button to start the next one. If you reach the end in the time alotted, you'll get a prize token
Pokémon Dream Balloon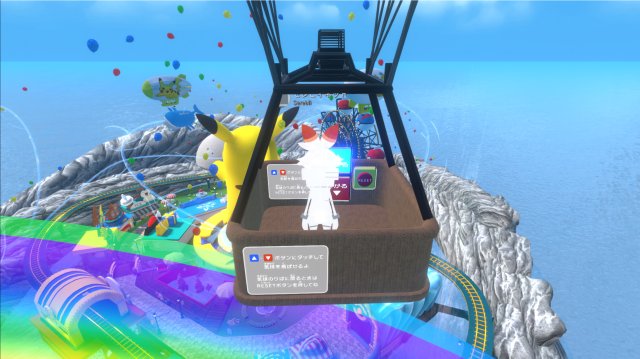 Pokémon Dream Balloon is a simple attraction and has you fly up to the top of the park in a Hot Air Balloon. You can control it at any time to go up or down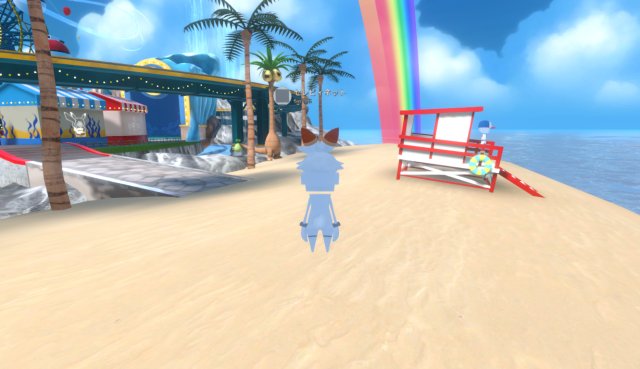 Masterball Event Stage
The Event Stage is only available during various special events. These have special showings of various livestreams or Pikachu dances. In the area, you get given a Pikachu hat regardless of what you picked when you first entered the park and there is an Eevee Mascot to take photos with
Pokémon Game Gym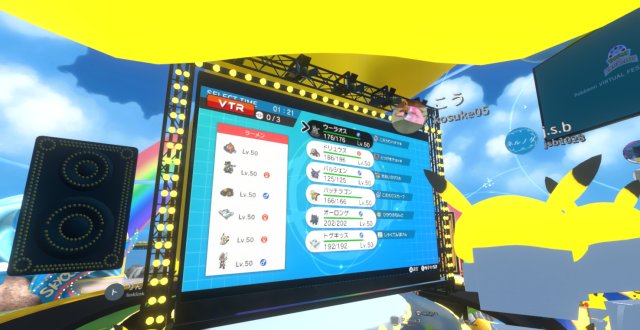 On August 16th and August 23rd, the stage showcased the livestream of the Pokémon Game Gym, a small tournament streamed by The Pokémon Company for battles in Pokémon Sword & Shield
Pokémon Twilight Wings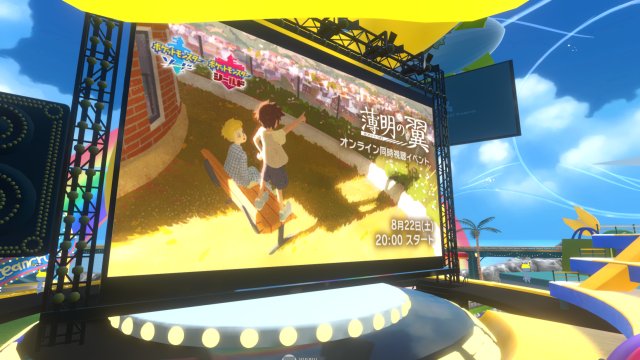 On August 22nd, the stage showcased a showing of all 7 episodes of the anime Pokémon Twilight Wings
Pokémon Generations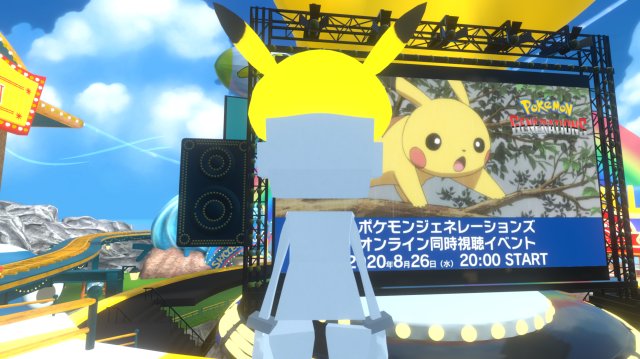 On August 26th, the stage showcased a showing of all episodes of the anime Pokémon Generations
Pokémon Kids TV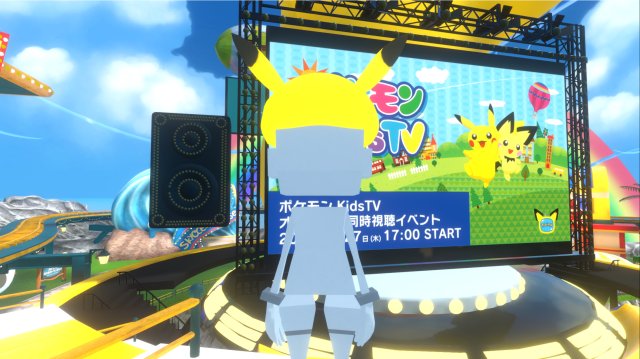 On August 27th, the stage showcased a showing of various videos from the Pokémon Kids TV YouTube channel
ASMR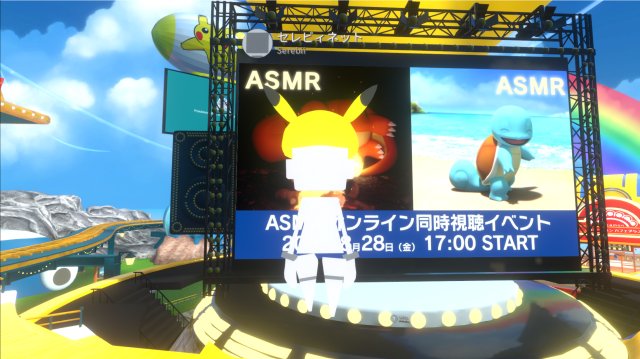 On August 28th, the stage showcased a collection of ASMR vides from the Pokémon Kids TV YouTube Channel
Pikachu Virtual Dance Show & Fireworks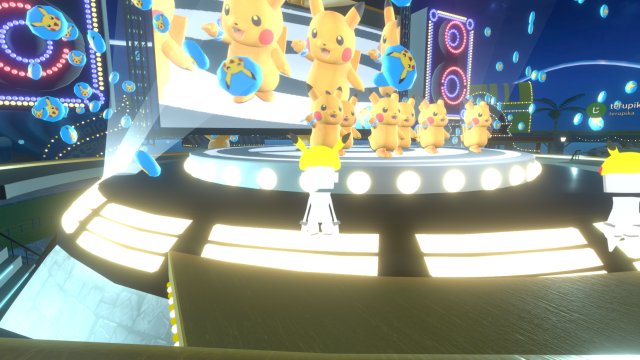 On August 29th and 30th, a special Pikachu Dance Show was shown every hour and a half. This featured four songs Pikachu danced to as well as fireworks at the end including fireworks based on hearts, lightningbolts and Pikachu
Pika to Piko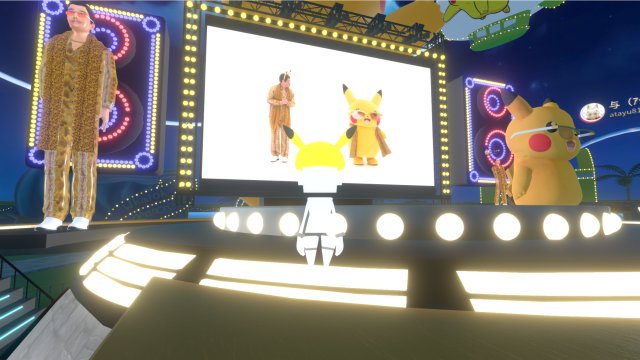 On August 31st, the Grand Finalé was shown., This included a Pikachu Dance Show and concluded with the worlwide premiere of the new song by Pikachu and Pikotaro callled Pika to Piko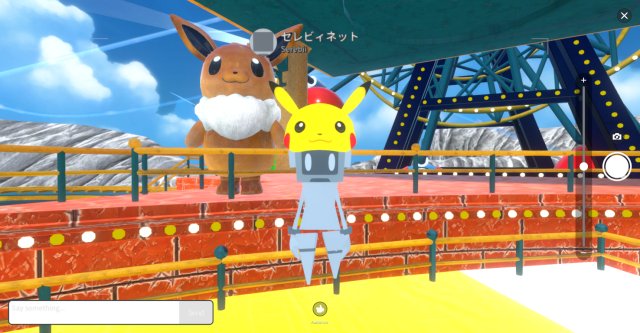 Missions
Mission Details
The Missions are a fairly simple concepts, and there three different missions to take part in. When you take part in a mission, multiple players can join you as you begin. With this and the app's chat function, you can coordinate with the other players in order to work out what it is you have to do in order to succeeded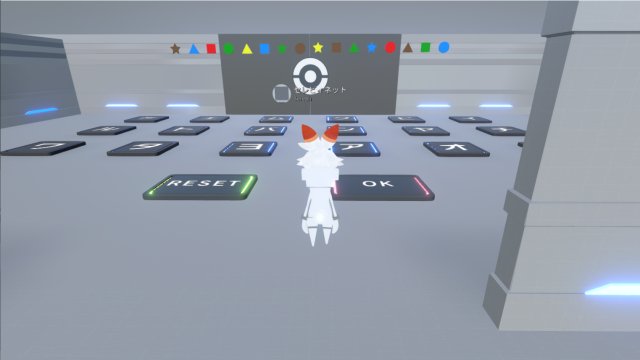 Mission 1
The first Mission comes in three different parts. In this you have to hunt down and find a variety of clues. These clues are found all across the maze and has a Japanese character assigned to a colour/shape. Using that, you need to combine the Japanese words and they'll give you a clue to the actual word you need to enter, or the task you need to complete. There are three different stages in Mission 1.
| | | |
| --- | --- | --- |
| Stage | Clues | Solution |
| Stage 1 | 6 | Enter ドリーム |
| Stage 2 | 16 | Enter バトル |
| Stage 3 | 18 | Follow the Red Arrow |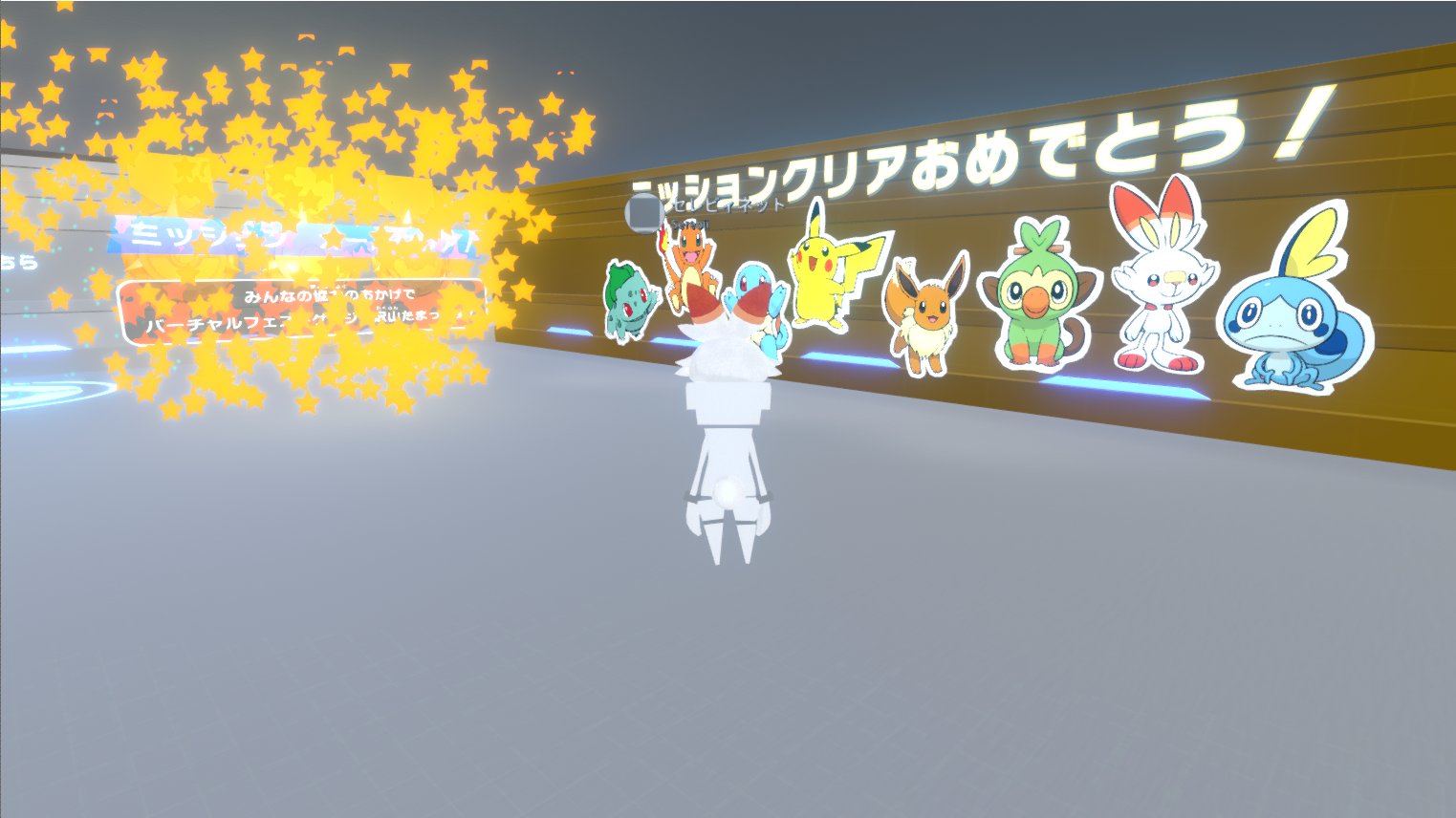 Mission 2
The first Mission comes in three different parts. In this you have to hunt down parts to fill out a Crossword. These crossword clues have various special blocks to get characters. You then have to fill out the correct word and the next stage will open
| | |
| --- | --- |
| Stage | Solution |
| Stage 1 | Enter でんせつ |
| Stage 2 | Enter しんか |
| Stage 3 | Enter げっと |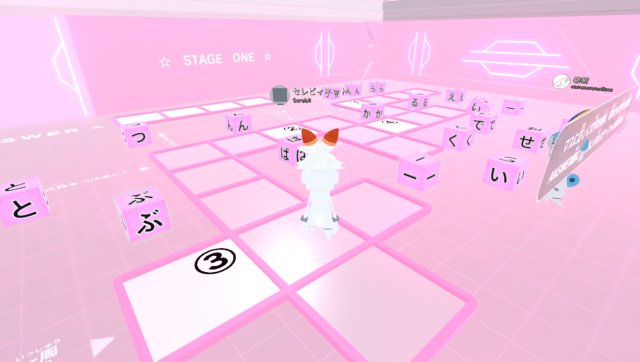 Mission 3
The final Mission comes in three different parts. In this you have to hunt down clues in order to proceed further. Each stage has you have to enter certain icons in order to complete it and get the next stage. Across walls of the area you'll find instructions and clues on which to enter