OK. To Avoid the current hassles there is this disclaimer for those Who want to use it without permission:
You shall not post this on anywhere for public use
You shall not sell this for public use
Do not replicate and forward without permission
Do not claim this as yours
Do Not Translate it into your language and claim ownership

It's time for the next round of the Unova League. Having participated in competitions before, it's time for the final battle between Ash and Stephan within the Unova League. With Stephan using Liepard, Zebstrika and Sawk, Ash faces a massive challenge. While Palpitoad can fend off Zebstrika's attacks with great ease, Ash ends up having to use Krookodile against Stephan's Sawk, being at a complete type disadvantage. Will Ash and Krookodile be able to overcome the type advantage and get to the next round of the Unova League?

Full Guide coming Soon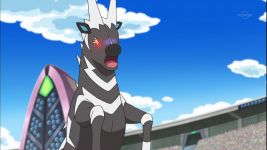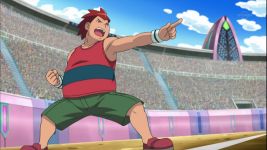 767: Strong Strategy Steals the Show!

767: Sawk Enters! Ash VS Stephan!!



Yes


Ash
Iris
Cilan
Bianca
Stephan
Antonio
Dino
Katharine
Flora
Manning
Kenton
Cameron
Virgil
Russet


Ash:
Iris:
Stephan:
Flora:
Cameron:
Virgil:
Russet:
Kenton:
Manning:
Special/Other Trainers:


Ash defeats Stephan