OK. To Avoid the current hassles there is this disclaimer for those Who want to use it without permission:
You shall not post this on anywhere for public use
You shall not sell this for public use
Do not replicate and forward without permission
Do not claim this as yours
Do Not Translate it into your language and claim ownership
In the next town, Ash & Co. discover a Johto Festival is going on. This festival demonstrates the areas and Pokémon of Johto. There, they meet Kotone, a trainer from Johto whom is helping lead the festival. A battle ensues as part of the festival and Dawn wins a Pokémon Egg. However, Team Rocket appear and steal the egg. Can Ash & Co. with their new friends Kotone & Kazunari find Team Rocket and retrieve Dawn's Egg?
Full Guide Coming Soon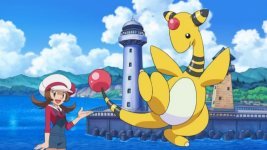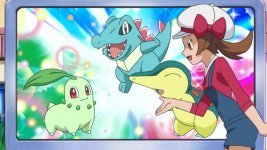 611: An Egg Scramble

611: Johto Festa! Chikorita and Totodile Appear!!



Yes


Ash
Brock
Dawn
Jessie
James
Lyra
Khoury
Clair


Ash:
Dawn:
James:
Rocket:
Lyra:
Khoury:
Jasmine:
Clair:
Wild:


Kotone & Kazunari join the group


Dawn gets an egg which hatches into a Cyndaquil