OK. To Avoid the current hassles there is this disclaimer for those Who want to use it without permission:
You shall not post this on anywhere for public use
You shall not sell this for public use
Do not replicate and forward without permission
Do not claim this as yours
Do Not Translate it into your language and claim ownership
It's time for Ash's third round battle within the Sinnoh League. With his match against Conway, a trainer he befriended during Tag Matches earlier in Sinnoh, Ash faces a significant challenge when Conway utilises the move Trick Room into his strategies. Using Noctowl, Donphan & Gible against Conway's Lickilicky, Dusknoir & Shuckle, Ash is about to face one of his toughest battles. Will he win?
Full Guide Coming Soon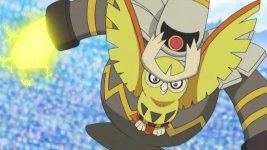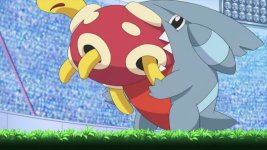 653: Working on a Right Move!

653: Trick Room Terror! Ash VS Conway!



Yes


Ash
Brock
Dawn
Jessie
James
Professor Oak
Mr. Goodshow
Paul
Cynthia
Conway
Barry
Tobias


Ash:
Brock:
Dawn:
Rocket:
Paul:
Conway:
Barry:
Special/Other Trainers:


Ash's Infernape learns Flare Blitz
Ash defeats Conway
Ash's Gliscor returns