OK. To Avoid the current hassles there is this disclaimer for those Who want to use it without permission:
You shall not post this on anywhere for public use
You shall not sell this for public use
Do not replicate and forward without permission
Do not claim this as yours
Do Not Translate it into your language and claim ownership

While at the Pokémon School with various athletic equipment, a Stakataka appears. The group immediately try to stop its rampage, but their Beast Balls won't hit it. As it's not moving, the group decide to leave it and regroup for the next day, but when they return it has started to move towards the city. Will Ash & Co. be able to stop it?

Full Guide coming Soon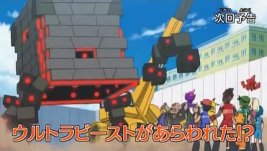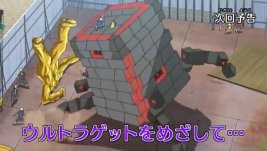 1028: The Long Vault Home!!

1028: Leap 'n' Climb: Stakataka!



Yes


Ash
Lillie
Mallow
Lana
Sophocles
Kiawe
Professor Kukui
Lusamine
Faba
Professor Burnet
Viren


Ash:
Lillie:
Mallow:
Lana:
Sophocles:
Kiawe:
Samson Oak:
Lusamine:
PokeRide:
Special/Other Trainers:
Wild:


None of consequence