OK. To Avoid the current hassles there is this disclaimer for those Who want to use it without permission:
You shall not post this on anywhere for public use
You shall not sell this for public use
Do not replicate and forward without permission
Do not claim this as yours
Do Not Translate it into your language and claim ownership

Since their trip to Poni Island made them realise that their father, Mohn, is still alive, Lillie and Gladion return to the Aether Paradise and investigate their father's old office. When there, Lillie discovers her father's old Z-Ring and the Mythical Pokémon, Magearna. Lillie approaches Hala and asks if it's alright for her to use her father's Z-Ring, and so they have a battle to see if Lillie can master the Z-Moves. Will they find more information about their father's location?

Full Guide coming Soon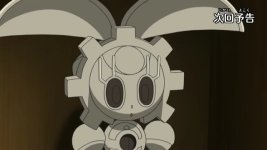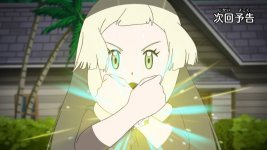 1059: The Secret Princess!

1059: Lillie and the Secret Ingenuity Princess!



Yes


Ash
Lillie
Mallow
Lana
Sophocles
Kiawe
Professor Kukui
Gladion
Professor Burnet
Lusamine
Hala
Hobbs
Faba
Wicke
Mohn


Ash:
Lillie:
Lana:
Sophocles:
Kiawe:
Lusamine:
Hala:
Mohn:
Special/Other Trainers:
Wild:


Lillie gets a Z-Ring
Lillie finds a Magearna