OK. To Avoid the current hassles there is this disclaimer for those Who want to use it without permission:
You shall not post this on anywhere for public use
You shall not sell this for public use
Do not replicate and forward without permission
Do not claim this as yours
Do Not Translate it into your language and claim ownership

After Ash & Torracat inadvertently got sent into the past by Celebi, Pikachu and the others are unaware and can't find Ash so decide to start searching for him. Their search takes them to the Pokémon School, Ultra Guardians base and even in the sky with Garchomp. What adventures await Pikachu and the other Pokémon, and will they be able to find Ash?

Full Guide coming Soon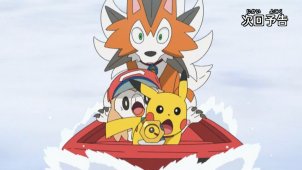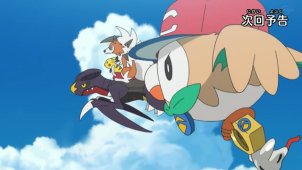 1069: Pikachu's Exciting Adventure!

1069: Pikachu's Exciting Expedition!



Yes


Ash
Professor Kukui


Ash:
Samson Oak:
Special/Other Trainers:
PokeRide:
Lusamine:
Wild:


None of consequence