OK. To Avoid the current hassles there is this disclaimer for those Who want to use it without permission:
You shall not post this on anywhere for public use
You shall not sell this for public use
Do not replicate and forward without permission
Do not claim this as yours
Do Not Translate it into your language and claim ownership

With four of the knockout stage matches having been completed, the final four continue. The matches are Sophocles' Vikavolt gainst Mina's Ribombee, Kiawe's Marowak VS Acerola's Gengar, Jessies Wobbuffet VS James' Mareanie and Lillie's Vulpix VS Gladion's Umbreon. With Lillie and Gladion being a match between siblings, Lillie will go for her Z-move. Will it work out? And with longtime friends Jessie & James facing off, how will they plan to continue? Who will get through to the Top 8?

Full Guide coming Soon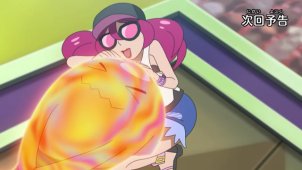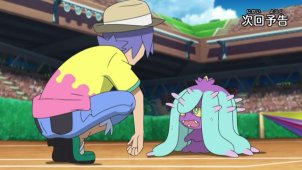 1074: The Battlefield of Truth and Love!

1074: Jessie VS James! A Battlefield of Love and Truth!!



Yes


Ash
Lillie
Mallow
Lana
Sophocles
Kiawe
Professor Kukui
Samson Oak
Gladion
Jessie
James
Nurse Joy
Lusamine
Hala
Olivia
Faba
Wicke
Professor Burnet
Hau
Mina
Acerola
Nanu
Hapu
Ilima
Guzma


Ash:
Lillie:
Mallow:
Lana:
Sophocles:
Kiawe:
Gladion:
Samson Oak:
Jessie:
James:
Rocket:
Nurse Joy:
Acerola:
Mina:
Faba:
Guzma:
Ilima:
Hau:
Special/Other Trainers:
Wild:


The second round of the first Knockout Stages begin