X/Y (XY) Promos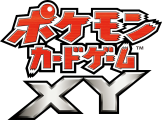 Release Period: October 2013 - November 2016
Amount of Cards: ???

X & Y Promotional Cards are the set of cards released during the period of the X & Y Card game. As such, these cards feature the game mechanics from those sets. These will likely include cards with the ability game aspect and potentially more Pokémon with the new Fairy Pokémon aesthetic, and Pokémon-EX.
Card List
Set Number
Picture
Card Name
Card Details
XY Promo
1 / XY-P
Pikachu

60HP
Weakness
Resistance
Retreat Cost
x2
-20

XY Promo
2 / XY-P
Raichu

90HP
Weakness
Resistance
Retreat Cost
x2
-20

XY Promo
3 / XY-P
Energy Retrieval

Trainer




XY Promo
4 / XY-P
Energy Switch

Trainer




XY Promo
5 / XY-P
Super Scoop Up

Trainer




XY Promo
6 / XY-P
Pal Pad

Trainer




XY Promo
7 / XY-P
Full Heal

Trainer




XY Promo
8 / XY-P
Noibat

60HP
Weakness
Resistance
Retreat Cost
x2
-20

XY Promo
9 / XY-P
Noivern

110HP
Weakness
Resistance
Retreat Cost
x2

XY Promo
10 / XY-P
Garchomp EX

170HP
Weakness
Resistance
Retreat Cost
x2

XY Promo
11 / XY-P
Skiddo

70HP
Weakness
Resistance
Retreat Cost
x2

XY Promo
12 / XY-P
Honedge

50HP
Weakness
Resistance
Retreat Cost
x2
-20

XY Promo
13 / XY-P
Dedenne

70HP
Weakness
Resistance
Retreat Cost
x2
-20

XY Promo
14 / XY-P
Clefairy

60HP
Weakness
Resistance
Retreat Cost
x2
-20

XY Promo
15 / XY-P
Pancham

70HP
Weakness
Resistance
Retreat Cost
x2

XY Promo
16 / XY-P
Helioptile

50HP
Weakness
Resistance
Retreat Cost
x2
-20

XY Promo
17 / XY-P
Gogoat

110HP
Weakness
Resistance
Retreat Cost
x2

XY Promo
18 / XY-P
Talonflame

130HP
Weakness
Resistance
Retreat Cost
x2
-20

XY Promo
19 / XY-P
Muscle Band

Pokémon Tool




XY Promo
20 / XY-P
Scatterbug

40HP
Weakness
Resistance
Retreat Cost
x2

XY Promo
21 / XY-P
Greninja EX

170HP
Weakness
Resistance
Retreat Cost
x2

XY Promo
22 / XY-P
Trevenant

110HP
Weakness
Resistance
Retreat Cost
x2
-20

XY Promo
23 / XY-P
Diglett

50HP
Weakness
Resistance
Retreat Cost
x2

XY Promo
24 / XY-P
Doublade

80HP
Weakness
Resistance
Retreat Cost
x2
-20

XY Promo
25 / XY-P
Slurpuff

100HP
Weakness
Resistance
Retreat Cost
x2
-20

XY Promo
26 / XY-P
Goomy

50HP
Weakness
Resistance
Retreat Cost
x2

XY Promo
27 / XY-P
Hand Scope

Trainer




XY Promo
28 / XY-P
Professor Sycamore

Supporter



You may play only 1 Supporter card during your turn.
XY Promo
29 / XY-P
Chesnaught EX

180HP
Weakness
Resistance
Retreat Cost
x2

XY Promo
30 / XY-P
Charizard EX

180HP
Weakness
Resistance
Retreat Cost
x2

XY Promo
31 / XY-P
Goodra

140HP
Weakness
Resistance
Retreat Cost
x2

XY Promo
32 / XY-P
Flame Torch

Trainer




XY Promo
33 / XY-P
Pyroar

100HP
Weakness
Resistance
Retreat Cost
x2

XY Promo
34 / XY-P
Chespin

60HP
Weakness
Resistance
Retreat Cost
x2

XY Promo
35 / XY-P
Fennekin

60HP
Weakness
Resistance
Retreat Cost
x2

XY Promo
36 / XY-P
Froakie

60HP
Weakness
Resistance
Retreat Cost
x2

XY Promo
37 / XY-P
Darkrai

120HP
Weakness
Resistance
Retreat Cost
x2
-20

XY Promo
38 / XY-P
Hawlucha EX

130HP
Weakness
Resistance
Retreat Cost
x2
-20

XY Promo
39 / XY-P
Shiftry

140HP
Weakness
Resistance
Retreat Cost
x2

XY Promo
40 / XY-P
Spheal

70HP
Weakness
Resistance
Retreat Cost
x2

XY Promo
41 / XY-P
Meowstic

90HP
Weakness
Resistance
Retreat Cost
x2

XY Promo
42 / XY-P
Skrelp

50HP
Weakness
Resistance
Retreat Cost
x2

XY Promo
43 / XY-P
Tyrunt

90HP
Weakness
Resistance
Retreat Cost
x2

XY Promo
44 / XY-P
Krookodile EX

180HP
Weakness
Resistance
Retreat Cost
x2
-20

XY Promo
45 / XY-P
Sliggoo

80HP
Weakness
Resistance
Retreat Cost
x2

XY Promo
46 / XY-P
Enhanced Hammer

Trainer




XY Promo
47 / XY-P
Cheating Coin

Pokémon Tool




XY Promo
48 / XY-P
Delphox EX

170HP
Weakness
Resistance
Retreat Cost
x2

XY Promo
49 / XY-P
Binacle

60HP
Weakness
Resistance
Retreat Cost
x2

XY Promo
50 / XY-P
Team Japan's Pikachu

70HP
Weakness
Resistance
Retreat Cost
x2
-20

XY Promo
51 / XY-P
Xerneas

130HP
Weakness
Resistance
Retreat Cost
x2
-20

XY Promo
52 / XY-P
Yveltal

130HP
Weakness
Resistance
Retreat Cost
x2
-20

XY Promo
53 / XY-P
Diancie

90HP
Weakness
Resistance
Retreat Cost
x2
-20

XY Promo
54 / XY-P
Diancie

90HP
Weakness
Resistance
Retreat Cost
x2
-20

XY Promo
55 / XY-P
Gengar Spirit Link

Pokémon Tool




XY Promo
56 / XY-P
PokéTele's AD Pikachu

70HP
Weakness
Resistance
Retreat Cost
x2
-20

XY Promo
57 / XY-P
Klefki

60HP
Weakness
Resistance
Retreat Cost
x2
-20

XY Promo
58 / XY-P
Carbink

70HP
Weakness
Resistance
Retreat Cost
x2
-20

XY Promo
59 / XY-P
Pangoro

100HP
Weakness
Resistance
Retreat Cost
x2

XY Promo
60 / XY-P
Landorus

120HP
Weakness
Resistance
Retreat Cost
x2

XY Promo
61 / XY-P
Chespin

60HP
Weakness
Resistance
Retreat Cost
x2

XY Promo
62 / XY-P
Fennekin

50HP
Weakness
Resistance
Retreat Cost
x2

XY Promo
63 / XY-P
Froakie

50HP
Weakness
Resistance
Retreat Cost
x2

XY Promo
64 / XY-P
Pikachu

60HP
Weakness
Resistance
Retreat Cost
x2
-20

XY Promo
65 / XY-P
Hawlucha

80HP
Weakness
Resistance
Retreat Cost
x2
-20

XY Promo
66 / XY-P
Lucario EX

180HP
Weakness
Resistance
Retreat Cost
x2

XY Promo
67 / XY-P
Machamp

150HP
Weakness
Resistance
Retreat Cost
x2

XY Promo
68 / XY-P
Pikachu

60HP
Weakness
Resistance
Retreat Cost
x2
-20

XY Promo
69 / XY-P
Pikachu

60HP
Weakness
Resistance
Retreat Cost
x2
-20

XY Promo
70 / XY-P
Pikachu

60HP
Weakness
Resistance
Retreat Cost
x2
-20

XY Promo
71 / XY-P
Chesnaught

160HP
Weakness
Resistance
Retreat Cost
x2

XY Promo
72 / XY-P
Delphox

140HP
Weakness
Resistance
Retreat Cost
x2

XY Promo
73 / XY-P
Greninja

130HP
Weakness
Resistance
Retreat Cost
x2

XY Promo
74 / XY-P
Venusaur EX

180HP
Weakness
Resistance
Retreat Cost
x2

XY Promo
75 / XY-P
Charizard EX

180HP
Weakness
Resistance
Retreat Cost
x2

XY Promo
76 / XY-P
Blastoise EX

180HP
Weakness
Resistance
Retreat Cost
x2

XY Promo
77 / XY-P
Ditto

70HP
Weakness
Resistance
Retreat Cost
x2

XY Promo
78 / XY-P
Dedenne

70HP
Weakness
Resistance
Retreat Cost
x2
-20

XY Promo
79 / XY-P
M Gengar EX

210HP
Weakness
Resistance
Retreat Cost
x2
-20

XY Promo
80 / XY-P
Wobbuffet

110HP
Weakness
Resistance
Retreat Cost
x2

XY Promo
81 / XY-P
Litleo

60HP
Weakness
Resistance
Retreat Cost
x2

XY Promo
82 / XY-P
Heliolisk

90HP
Weakness
Resistance
Retreat Cost
x2
-20

XY Promo
83 / XY-P
Zubat

50HP
Weakness
Resistance
Retreat Cost
x2
-20

XY Promo
84 / XY-P
Gallade EX

170HP
Weakness
Resistance
Retreat Cost
x2

XY Promo
85 / XY-P
Swirlix

60HP
Weakness
Resistance
Retreat Cost
x2
-20

XY Promo
86 / XY-P
Zweilous

90HP
Weakness
Resistance
Retreat Cost
x2

XY Promo
87 / XY-P
Blissey

120HP
Weakness
Resistance
Retreat Cost
x2

XY Promo
88 / XY-P
Healing Scarf

Pokémon Tool




XY Promo
89 / XY-P
Trevor

Supporter



You may play only 1 Supporter card during your turn.
XY Promo
90 / XY-P
Pikachu

60HP
Weakness
Resistance
Retreat Cost
x2

XY Promo
91 / XY-P
Sylveon

90HP
Weakness
Resistance
Retreat Cost
x2
-20

XY Promo
92 / XY-P
Diancie EX

140HP
Weakness
Resistance
Retreat Cost
x2
-20

XY Promo
93 / XY-P
M Diancie EX

190HP
Weakness
Resistance
Retreat Cost
x2
-20

XY Promo
94 / XY-P
Warm Pikachu

70HP
Weakness
Resistance
Retreat Cost
x2
-20

XY Promo
95 / XY-P
Warm Pikachu

70HP
Weakness
Resistance
Retreat Cost
x2
-20

XY Promo
96 / XY-P
Warm Pikachu

70HP
Weakness
Resistance
Retreat Cost
x2
-20

XY Promo
97 / XY-P
Warm Pikachu

70HP
Weakness
Resistance
Retreat Cost
x2
-20

XY Promo
98 / XY-P
Mega Tokyo Pikachu

70HP
Weakness
Resistance
Retreat Cost
x2
-20

XY Promo
99 / XY-P
Cosplay Pikachu

70HP
Weakness
Resistance
Retreat Cost
x2
-20

XY Promo
100 / XY-P
Rayquaza

120HP
Weakness
Resistance
Retreat Cost
x2

XY Promo
101 / XY-P
Metagross EX

180HP
Weakness
Resistance
Retreat Cost
x2
-20

XY Promo
102 / XY-P
M Metagross EX

220HP
Weakness
Resistance
Retreat Cost
x2
-20

XY Promo
103 / XY-P
Torchic

50HP
Weakness
Resistance
Retreat Cost
x2

XY Promo
104 / XY-P
Regirock

110HP
Weakness
Resistance
Retreat Cost
x2

XY Promo
105 / XY-P
Inkay

50HP
Weakness
Resistance
Retreat Cost
x2
-20

XY Promo
106 / XY-P
Meowth

60HP
Weakness
Resistance
Retreat Cost
x2

XY Promo
107 / XY-P
Treecko

60HP
Weakness
Resistance
Retreat Cost
x2

XY Promo
108 / XY-P
Torchic

60HP
Weakness
Resistance
Retreat Cost
x2

XY Promo
109 / XY-P
Mudkip

60HP
Weakness
Resistance
Retreat Cost
x2

XY Promo
110 / XY-P
Vulpix

60HP
Weakness
Resistance
Retreat Cost
x2

XY Promo
111 / XY-P
Lanturn

100HP
Weakness
Resistance
Retreat Cost
x2

XY Promo
112 / XY-P
Tynamo

40HP
Weakness
Resistance
Retreat Cost
x2
-20

XY Promo
113 / XY-P
Rhydon

100HP
Weakness
Resistance
Retreat Cost
x2

XY Promo
114 / XY-P
Flygon EX

170HP
Weakness
Resistance
Retreat Cost
x2

XY Promo
115 / XY-P
Fearow

90HP
Weakness
Resistance
Retreat Cost
x2
-20

XY Promo
116 / XY-P
Swablu

40HP
Weakness
Resistance
Retreat Cost
x2
-20

XY Promo
117 / XY-P
Recycle Energy
Special Energy
XY Promo
118 / XY-P
Acro Bike

Trainer




XY Promo
119 / XY-P
Team Aqua Grunt

Supporter



You may play only 1 Supporter card during your turn.
XY Promo
120 / XY-P
Team Magma Grunt

Supporter



You may play only 1 Supporter card during your turn.
XY Promo
121 / XY-P
Steven

Supporter



You may play only 1 Supporter card during your turn.
XY Promo
122 / XY-P
Rayquaza EX

170HP
Weakness
Resistance
Retreat Cost
x2
-20

XY Promo
123 / XY-P
Rayquaza EX

170HP
Weakness
Resistance
Retreat Cost
x2
-20

XY Promo
124 / XY-P
Salamence

150HP
Weakness
Resistance
Retreat Cost
x2

XY Promo
125 / XY-P
Muscle Band

Pokémon Tool




XY Promo
126 / XY-P
Rayquaza Spirit Link

Pokémon Tool




XY Promo
127 / XY-P
Blaziken EX

170HP
Weakness
Resistance
Retreat Cost
x2

XY Promo
128 / XY-P
Wurmple

60HP
Weakness
Resistance
Retreat Cost
x2

XY Promo
129 / XY-P
Jirachi

60HP
Weakness
Resistance
Retreat Cost
x2
-20

XY Promo
130 / XY-P
Malamar

90HP
Weakness
Resistance
Retreat Cost
x2
-20

XY Promo
131 / XY-P
Ralts

60HP
Weakness
Resistance
Retreat Cost
x2
-20

XY Promo
132 / XY-P
Dragonair

80HP
Weakness
Resistance
Retreat Cost
x2

XY Promo
133 / XY-P
Tyrantrum EX

180HP
Weakness
Resistance
Retreat Cost
x2

XY Promo
134 / XY-P
Taillow

50HP
Weakness
Resistance
Retreat Cost
x2
-20

XY Promo
135 / XY-P
Heavy Boot

Pokémon Tool




XY Promo
136 / XY-P
Rare Candy

Trainer




XY Promo
137 / XY-P
Swampert EX

180HP
Weakness
Resistance
Retreat Cost
x2

XY Promo
138 / XY-P
M Blaziken EX

210HP
Weakness
Resistance
Retreat Cost
x2

XY Promo
139 / XY-P
After Night Party

Stadium



This card stays in play when you play it. Discard this card if another Stadium card comes into play. If another card with the same name is in play, you can't play this card.
XY Promo
140 / XY-P
Umbreon

100HP
Weakness
Resistance
Retreat Cost
x2
-20

XY Promo
141 / XY-P
Sylveon

90HP
Weakness
Resistance
Retreat Cost
x2
-20

XY Promo
142 / XY-P
Celebi

70HP
Weakness
Resistance
Retreat Cost
x2

XY Promo
143 / XY-P
Kyogre

130HP
Weakness
Resistance
Retreat Cost
x2

XY Promo
144 / XY-P
Groudon

130HP
Weakness
Resistance
Retreat Cost
x2

XY Promo
145 / XY-P
Latias

100HP
Weakness
Resistance
Retreat Cost
x2

XY Promo
146 / XY-P
Latios

110HP
Weakness
Resistance
Retreat Cost
x2

XY Promo
147 / XY-P
Sableye

70HP
Weakness
Resistance
Retreat Cost

XY Promo
148 / XY-P
Chespin

60HP
Weakness
Resistance
Retreat Cost
x2

XY Promo
149 / XY-P
Snorlax

120HP
Weakness
Resistance
Retreat Cost
x2

XY Promo
150 / XY-P
Magikarp Pretending Pikachu

60HP
Weakness
Resistance
Retreat Cost
x2
-20

XY Promo
151 / XY-P
Gyardos Pretending Pikachu

70HP
Weakness
Resistance
Retreat Cost
x2
-20

XY Promo
152 / XY-P
Kyogre EX

180HP
Weakness
Resistance
Retreat Cost
x2

XY Promo
153 / XY-P
Groudon EX

180HP
Weakness
Resistance
Retreat Cost
x2

XY Promo
154 / XY-P
Pikachu

60HP
Weakness
Resistance
Retreat Cost
x2
-20

XY Promo
155 / XY-P
Hoopa

70HP
Weakness
Resistance
Retreat Cost
x2

XY Promo
156 / XY-P
Pikachu

60HP
Weakness
Resistance
Retreat Cost
x2
-20

XY Promo
157 / XY-P
Hoopa

70HP
Weakness
Resistance
Retreat Cost
x2

XY Promo
158 / XY-P
Rayquaza EX

170HP
Weakness
Resistance
Retreat Cost
x2
-20

XY Promo
159 / XY-P
Hippopotas

90HP
Weakness
Resistance
Retreat Cost
x2

XY Promo
160 / XY-P
Regigigas

130HP
Weakness
Resistance
Retreat Cost
x2

XY Promo
161 / XY-P
Reshiram

130HP
Weakness
Resistance
Retreat Cost
x2

XY Promo
162 / XY-P
Altaria

90HP
Weakness
Resistance
Retreat Cost
x2
-20

XY Promo
163 / XY-P
Sceptile EX

170HP
Weakness
Resistance
Retreat Cost
x2

XY Promo
164 / XY-P
Skyla

Supporter



You may play only 1 Supporter card during your turn.
XY Promo
165 / XY-P
Vivillon

120HP
Weakness
Resistance
Retreat Cost
x2

XY Promo
166 / XY-P
Pansear

60HP
Weakness
Resistance
Retreat Cost
x2

XY Promo
167 / XY-P
Froakie

60HP
Weakness
Resistance
Retreat Cost
x2

XY Promo
168 / XY-P
Aurorus EX

180HP
Weakness
Resistance
Retreat Cost
x2

XY Promo
169 / XY-P
Marowak

100HP
Weakness
Resistance
Retreat Cost
x2

XY Promo
170 / XY-P
Gastly

50HP
Weakness
Resistance
Retreat Cost
x2
-20

XY Promo
171 / XY-P
Floette

70HP
Weakness
Resistance
Retreat Cost
x2
-20

XY Promo
172 / XY-P
Energy Reset

Trainer




XY Promo
173 / XY-P
Hex Maniac

Supporter



You may play only 1 Supporter card during your turn.
XY Promo
174 / XY-P
Latios

110HP
Weakness
Resistance
Retreat Cost
x2

XY Promo
175 / XY-P
Pikachu

60HP
Weakness
Resistance
Retreat Cost
x2
-20

XY Promo
176 / XY-P
Mewtwo

120HP
Weakness
Resistance
Retreat Cost
x2

XY Promo
177 / XY-P
Kyogre

130HP
Weakness
Resistance
Retreat Cost
x2

XY Promo
178 / XY-P
Shinx

60HP
Weakness
Resistance
Retreat Cost
x2
-20

XY Promo
179 / XY-P
Luxio

80HP
Weakness
Resistance
Retreat Cost
x2
-20

XY Promo
180 / XY-P
Luxray

140HP
Weakness
Resistance
Retreat Cost
x2
-20

XY Promo
181 / XY-P
Luxray BREAK

170HP
Weakness
Resistance
Retreat Cost
x2
-20

XY Promo
182 / XY-P
Aerodactyl EX

170HP
Weakness
Resistance
Retreat Cost
x2
-20

XY Promo
183 / XY-P
M Aerodactyl EX

210HP
Weakness
Resistance
Retreat Cost
x2
-20

XY Promo
184 / XY-P
Groudon

130HP
Weakness
Resistance
Retreat Cost
x2

XY Promo
185 / XY-P
Mawile EX

150HP
Weakness
Resistance
Retreat Cost
x2
-20

XY Promo
186 / XY-P
M Mawile EX

190HP
Weakness
Resistance
Retreat Cost
x2
-20

XY Promo
187 / XY-P
Aerodactyl Spirit Link

Pokémon Tool




XY Promo
188 / XY-P
Mawile Spirit Link

Pokémon Tool




XY Promo
189 / XY-P
Beheeyem BREAK

130HP
Weakness
Resistance
Retreat Cost

XY Promo
190 / XY-P
Mewtwo EX

170HP
Weakness
Resistance
Retreat Cost
x2

XY Promo
191 / XY-P
Mewtwo EX

170HP
Weakness
Resistance
Retreat Cost
x2

XY Promo
192 / XY-P
Leafeon EX

170HP
Weakness
Resistance
Retreat Cost
x2

XY Promo
193 / XY-P
Ninetales EX

170HP
Weakness
Resistance
Retreat Cost
x2

XY Promo
194 / XY-P
Vaporeon EX

180HP
Weakness
Resistance
Retreat Cost
x2

XY Promo
195 / XY-P
Jolteon EX

160HP
Weakness
Resistance
Retreat Cost
x2
-20

XY Promo
196 / XY-P
Meowstic EX

160HP
Weakness
Resistance
Retreat Cost
x2

XY Promo
197 / XY-P
Golem EX

180HP
Weakness
Resistance
Retreat Cost
x2

XY Promo
198 / XY-P
Revitalizer

Trainer




XY Promo
199 / XY-P
Olympia

Supporter



You may play only 1 Supporter card during your turn.
XY Promo
200 / XY-P
Clemont

Supporter



You may play only 1 Supporter card during your turn.
XY Promo
201 / XY-P
Evosoda

Trainer




XY Promo
202 / XY-P
Mewtwo

120HP
Weakness
Resistance
Retreat Cost
x2

XY Promo
203 / XY-P
Poncho Wearing Pikachu

70HP
Weakness
Resistance
Retreat Cost
x2
-20

XY Promo
204 / XY-P
Mega Tokyo Pikachu

70HP
Weakness
Resistance
Retreat Cost
x2
-20

XY Promo
205 / XY-P
Suicune

120HP
Weakness
Resistance
Retreat Cost
x2

XY Promo
206 / XY-P
Pikachu

60HP
Weakness
Resistance
Retreat Cost
x2
-20

XY Promo
207 / XY-P
Poncho Wearing Pikachu

70HP
Weakness
Resistance
Retreat Cost
x2
-20

XY Promo
208 / XY-P
Poncho Wearing Pikachu

70HP
Weakness
Resistance
Retreat Cost
x2
-20

XY Promo
209 / XY-P
Greninja

130HP
Weakness
Resistance
Retreat Cost
x2

XY Promo
210 / XY-P
Rainbow Energy
Special Energy
XY Promo
211 / XY-P
Eco Arm

Trainer




XY Promo
212 / XY-P
Shaymin EX

110HP
Weakness
Resistance
Retreat Cost
x2

XY Promo
213 / XY-P
Charizard EX

180HP
Weakness
Resistance
Retreat Cost
x2

XY Promo
214 / XY-P
Lucario

100HP
Weakness
Resistance
Retreat Cost
x2

XY Promo
215 / XY-P
Rayquaza

120HP
Weakness
Resistance
Retreat Cost
x2

XY Promo
216 / XY-P
Noctowl BREAK

130HP
Weakness
Resistance
Retreat Cost

XY Promo
217 / XY-P
Mandibuzz BREAK

140HP
Weakness
Resistance
Retreat Cost

XY Promo
218 / XY-P
Ash- Greninja EX

170HP
Weakness
Resistance
Retreat Cost
x2

XY Promo
219 / XY-P
Azelf

70HP
Weakness
Resistance
Retreat Cost
x2

XY Promo
220 / XY-P
Assault Vest

Pokémon Tool




XY Promo
221 / XY-P
Okuge-Sama & Maiko-han Pikachu

70HP
Weakness
Resistance
Retreat Cost
x2
-20

XY Promo
222 / XY-P
Chikorita

60HP
Weakness
Resistance
Retreat Cost
x2

XY Promo
223 / XY-P
Cyndaquil

60HP
Weakness
Resistance
Retreat Cost
x2

XY Promo
224 / XY-P
Ho-Oh

120HP
Weakness
Resistance
Retreat Cost
x2
-20

XY Promo
225 / XY-P
Ho-Oh BREAK

150HP
Weakness
Resistance
Retreat Cost

XY Promo
226 / XY-P
Totodile

60HP
Weakness
Resistance
Retreat Cost
x2

XY Promo
227 / XY-P
Smeargle

70HP
Weakness
Resistance
Retreat Cost
x2

XY Promo
228 / XY-P
Lugia

120HP
Weakness
Resistance
Retreat Cost
x2
-20

XY Promo
229 / XY-P
Alakazam Spirit Link

Pokémon Tool




XY Promo
230 / XY-P
Pikachu Poncho Wearing

70HP
Weakness
Resistance
Retreat Cost
x2

XY Promo
231 / XY-P
Pikachu Poncho Wearing

70HP
Weakness
Resistance
Retreat Cost
x2

XY Promo
232 / XY-P
Rayquaza

120HP
Weakness
Resistance
Retreat Cost
x2

XY Promo
233 / XY-P
Venusaur EX

180HP
Weakness
Resistance
Retreat Cost
x2

XY Promo
234 / XY-P
Blastoise EX

180HP
Weakness
Resistance
Retreat Cost
x2

XY Promo
235 / XY-P
Jirachi

60HP
Weakness
Resistance
Retreat Cost
x2
-20

XY Promo
236 / XY-P
Burmy

60HP
Weakness
Resistance
Retreat Cost
x2

XY Promo
237 / XY-P
Braixen

80HP
Weakness
Resistance
Retreat Cost
x2

XY Promo
238 / XY-P
Talonflame BREAK

170HP
Weakness
Resistance
Retreat Cost

XY Promo
239 / XY-P
Black Kyurem

130HP
Weakness
Resistance
Retreat Cost
x2

XY Promo
240 / XY-P
Weezing

100HP
Weakness
Resistance
Retreat Cost
x2

XY Promo
241 / XY-P
Larvitar

60HP
Weakness
Resistance
Retreat Cost
x2

XY Promo
242 / XY-P
Bronzor

60HP
Weakness
Resistance
Retreat Cost
x2
-20

XY Promo
243 / XY-P
Fascinating PokéPuff

Trainer




XY Promo
244 / XY-P
Max Elixir

Trainer




XY Promo
245 / XY-P
Garchomp EX

180HP
Weakness
Resistance
Retreat Cost
x2

XY Promo
246 / XY-P
Professor Sycamore

Supporter



You may play only 1 Supporter card during your turn.
XY Promo
247 / XY-P
Pikachu Libre

80HP
Weakness
Resistance
Retreat Cost
x2
-20

XY Promo
248 / XY-P
Victini

70HP
Weakness
Resistance
Retreat Cost
x2

XY Promo
249 / XY-P
Volcanion

130HP
Weakness
Resistance
Retreat Cost
x2

XY Promo
250 / XY-P
Meowth

60HP
Weakness
Resistance
Retreat Cost
x2

XY Promo
251 / XY-P
Zygarde

120HP
Weakness
Resistance
Retreat Cost
x2

XY Promo
252 / XY-P
Zygarde

90HP
Weakness
Resistance
Retreat Cost
x2

XY Promo
253 / XY-P
Salamence EX

180HP
Weakness
Resistance
Retreat Cost
x2

XY Promo
254 / XY-P
Salamence EX

180HP
Weakness
Resistance
Retreat Cost
x2

XY Promo
255 / XY-P
Trevor

Supporter



You may play only 1 Supporter card during your turn.
XY Promo
256 / XY-P
Karen

Supporter



You may play only 1 Supporter card during your turn.
XY Promo
257 / XY-P
M Salamence EX

230HP
Weakness
Resistance
Retreat Cost
x2

XY Promo
258 / XY-P
Salamence Spirit Link

Pokémon Tool




XY Promo
259 / XY-P
Pikachu

50HP
Weakness
Resistance
Retreat Cost
x2
-20

XY Promo
260 / XY-P
Pancham

70HP
Weakness
Resistance
Retreat Cost
x2

XY Promo
261 / XY-P
Snorlax

130HP
Weakness
Resistance
Retreat Cost
x2

XY Promo
262 / XY-P
Slowbro EX

180HP
Weakness
Resistance
Retreat Cost
x2

XY Promo
263 / XY-P
M Slowbro EX

220HP
Weakness
Resistance
Retreat Cost
x2

XY Promo
264 / XY-P
Surfing Pikachu

50HP
Weakness
Resistance
Retreat Cost
x2

XY Promo
265 / XY-P
Slowbro Spirit Link

Pokémon Tool




XY Promo
266 / XY-P
Volcanion

130HP
Weakness
Resistance
Retreat Cost
x2

XY Promo
267 / XY-P
Arcanine BREAK

160HP
Weakness
Resistance
Retreat Cost
x2

XY Promo
268 / XY-P
Magearna

80HP
Weakness
Resistance
Retreat Cost
x2
-20

XY Promo
269 / XY-P
Ampharos

140HP
Weakness
Resistance
Retreat Cost
x2
-20

XY Promo
270 / XY-P
Gallade

150HP
Weakness
Resistance
Retreat Cost
x2

XY Promo
271 / XY-P
Diancie

90HP
Weakness
Resistance
Retreat Cost
x2
-20

XY Promo
272 / XY-P
M Rayquaza EX

220HP
Weakness
Resistance
Retreat Cost
x2
-20

XY Promo
273 / XY-P
Lopunny

90HP
Weakness
Resistance
Retreat Cost
x2

XY Promo
274 / XY-P
Poncho Wearing Pikachu

70HP
Weakness
Resistance
Retreat Cost
x2

XY Promo
275 / XY-P
Poncho Wearing Pikachu

70HP
Weakness
Resistance
Retreat Cost
x2

XY Promo
276 / XY-P
Charizard EX

180HP
Weakness
Resistance
Retreat Cost
x2

XY Promo
277 / XY-P
Giovanni's Plan

Supporter



You may play only 1 Supporter card during your turn.
XY Promo
278 / XY-P
Here Comes Team Rocket

Supporter



You may play only 1 Supporter card during your turn.
XY Promo
279 / XY-P
Pikachu

60HP
Weakness
Resistance
Retreat Cost
x2

XY Promo
280 / XY-P
Charizard

150HP
Weakness
Resistance
Retreat Cost
x2

XY Promo
281 / XY-P
Pikachu

60HP
Weakness
Resistance
Retreat Cost
x2

XY Promo
282 / XY-P
Trade Please

Trainer




XY Promo
283 / XY-P
Yanmega

110HP
Weakness
Resistance
Retreat Cost
x2
-20

XY Promo
284 / XY-P
Giratina

130HP
Weakness
Resistance
Retreat Cost
x2
-20

XY Promo
285 / XY-P
Trevenant

110HP
Weakness
Resistance
Retreat Cost
x2
-20

XY Promo
286 / XY-P
Machamp EX

180HP
Weakness
Resistance
Retreat Cost
x2

XY Promo
287 / XY-P
Tyranitar

160HP
Weakness
Resistance
Retreat Cost
x2
-20

XY Promo
288 / XY-P
Dragalge

100HP
Weakness
Resistance
Retreat Cost
x2

XY Promo
289 / XY-P
Lass' Special

Supporter



You may play only 1 Supporter card during your turn.
XY Promo
290 / XY-P
Ash- Greninja EX

170HP
Weakness
Resistance
Retreat Cost
x2

XY Promo
291 / XY-P
Altaria

90HP
Weakness
Resistance
Retreat Cost
x2
-20

XY Promo
292 / XY-P
Flying Pikachu

40HP
Weakness
Resistance
Retreat Cost
x2

XY Promo
293 / XY-P
Mario Pikachu

80HP
Weakness
Resistance
Retreat Cost
x2
-20

XY Promo
294 / XY-P
Mario Pikachu

80HP
Weakness
Resistance
Retreat Cost
x2
-20

XY Promo
295 / XY-P
Luigi Pikachu

80HP
Weakness
Resistance
Retreat Cost
x2
-20

XY Promo
296 / XY-P
Luigi Pikachu

80HP
Weakness
Resistance
Retreat Cost
x2
-20

XY Promo
297 / XY-P
Suzuki-san

Supporter



You may play only 1 Supporter card during your turn.
XY Promo
298 / XY-P
M Sachiko EX

240HP
Weakness
Resistance
Retreat Cost
x2
-20

XY Promo
XY-P
Inkay

60HP
Weakness
Resistance
Retreat Cost
x2
-20

XY Promo
XY-P
Victory Ring

Trainer




XY Promo
XY-P
Victory Ring

Trainer




XY Promo
XY-P
Victory Ring

Trainer




XY Promo
XY-P
Pitch's Pikachu

70HP
Weakness
Resistance
Retreat Cost
x2
-20

XY Promo
XY-P
Pitch's Pikachu

70HP
Weakness
Resistance
Retreat Cost
x2
-20

XY Promo
XY-P
Greninja

130HP
Weakness
Resistance
Retreat Cost
x2
-20

XY Promo
XY-P
Pokémon Card Gym Medal

Trainer




XY Promo
XY-P
Champions Festival

Supporter



You may play only 1 Supporter card during your turn.
XY Promo
XY-P
Champions Festival

Supporter



You may play only 1 Supporter card during your turn.
XY Promo
XY-P
Champions Festival

Supporter



You may play only 1 Supporter card during your turn.
XY Promo
XY-P
Absol EX

170HP
Weakness
Resistance
Retreat Cost
x2
-20

XY Promo
XY-P
M Absol EX

210HP
Weakness
Resistance
Retreat Cost
x2
-20

XY Promo
XY-P
Pikachu

70HP
Weakness
Resistance
Retreat Cost
x2
-20

XY Promo
XY-P
Gym Badge

Trainer




XY Promo
XY-P
Gym Badge

Trainer




XY Promo
XY-P
Gym Badge

Trainer




XY Promo
XY-P
Gym Badge

Trainer




XY Promo
XY-P
Gym Badge

Trainer




XY Promo
XY-P
Gym Badge

Trainer




XY Promo
XY-P
Gym Badge

Trainer




XY Promo
XY-P
Gym Badge

Trainer




XY Promo
XY-P
M Swampert EX

220HP
Weakness
Resistance
Retreat Cost
x2

XY Promo
XY-P
Gyarados

130HP
Weakness
Resistance
Retreat Cost
x2

XY Promo
XY-P
Goomy

50HP
Weakness
Resistance
Retreat Cost
x2

XY Promo
XY-P
Sableye

80HP
Weakness
Resistance
Retreat Cost

XY Promo
XY-P
Gourgeist

100HP
Weakness
Resistance
Retreat Cost
x2
-20

XY Promo
XY-P
Mudkip

60HP
Weakness
Resistance
Retreat Cost
x2

XY Promo
XY-P
Pikachu

60HP
Weakness
Resistance
Retreat Cost
x2
-20

XY Promo
XY-P
Pikachu

60HP
Weakness
Resistance
Retreat Cost
x2
-20

XY Promo
XY-P
Pikachu

60HP
Weakness
Resistance
Retreat Cost
x2
-20

XY Promo
XY-P
Pikachu

60HP
Weakness
Resistance
Retreat Cost
x2
-20

XY Promo
XY-P
Pikachu

60HP
Weakness
Resistance
Retreat Cost
x2
-20

XY Promo
XY-P
Pikachu

60HP
Weakness
Resistance
Retreat Cost
x2
-20

XY Promo
XY-P
Bronzong

90HP
Weakness
Resistance
Retreat Cost
x2
-20

XY Promo
XY-P
Empoleon BREAK

170HP
Weakness
Resistance
Retreat Cost

XY Promo
XY-P
M Garchomp EX

210HP
Weakness
Resistance
Retreat Cost
x2

XY Promo
XY-P
Garchomp Spirit Link

Pokémon Tool




XY Promo
XY-P
Mewtwo EX

170HP
Weakness
Resistance
Retreat Cost
x2

XY Promo
XY-P
Gym Badge

Trainer




XY Promo
XY-P
Gym Badge

Trainer




XY Promo
XY-P
Gym Badge

Trainer




XY Promo
XY-P
Gym Badge

Trainer




XY Promo
XY-P
Gym Badge

Trainer




XY Promo
XY-P
Gym Badge

Trainer




XY Promo
XY-P
Gym Badge

Trainer




XY Promo
XY-P
Gym Badge

Trainer




XY Promo
XY-P
Psyduck

60HP
Weakness
Resistance
Retreat Cost

XY Promo
XY-P
Absol

100HP
Weakness
Resistance
Retreat Cost
x2
-20

XY Promo
XY-P
Pikachu

60HP
Weakness
Resistance
Retreat Cost
x2
-20

XY Promo
XY-P
Pikachu

60HP
Weakness
Resistance
Retreat Cost
x2
-20