01-08-2015 07:42 BST / 02:42 EDT by Serebii
This update will be amended throughout the day so be sure to check back. If you have any ideas for the site, be sure to send them in
With the generation continuing and Worlds coming up, and the Chatroom has been rife with discussion while the WiFi Chatroom has been a place for battles, trades and Friend Safari hunting, so be sure to visit them. Our Forums have also had these discussion and are a bustling trade and competitive section for the games. Be sure to like our FaceBook Page.
Last Update: 00:21 BST
Edit @ 13:13: Shuffle | Edit @ 15:35: Mysterious Pokémon | Edit @ 23:49: Pokémon Shuffle Mobile | Edit @ 00:21: Shuffle Password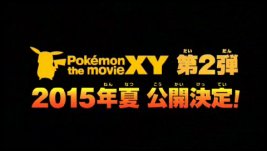 In The Games Department
Pokémon - New Blob Image
When the movie came out two weeks ago, we reported that there was a new Pokémon showcased in the trailer. Following that, we managed to get sketches from Gin and my friend to showcase what this blob is like. However, today the first images have hit the Internet showcasing this Pokémon, and what it truly looks like. We'll bring more on this as it comes
Pokémon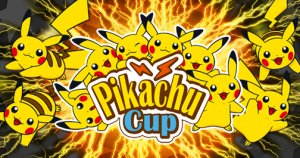 In The Games Department
Pokémon - Pikachu Cup
Following the reveal of the Battle Competition yesterday, some further details have been given about the entry gift, specifically the Pikachu distribution. If Pikachu is in the Top 3 most used Pokémon in the Battle Competition, then a Pikachu will be distributed. The official Japanese site has posted some further details of this Pikachu. This Pikachu is special in that it knows the move Endeavor, a move it can't normally learn. The distribution will run some time after rankings are posted in September
Edit: They have also put the registration and battling a week later than announced yesterday. Registration runs from August 13th through to August 20th while the competition runs August 21st to August 23rd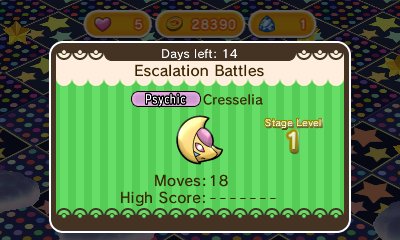 In The Games Department
Pokémon Shuffle - Events
The currently running event stage in Pokémon Shuffle is due to end on Monday at 06:00 UTC. This event is an Escalation Battle which has increase in difficulty and rewards as you beat it more, and also makes it easier to catch Cresselia the higher the stage's level. At Level 5 you get Moves +5, Level 10 a Disruption Delay, Level 30 a Mega Start and Levels 50, 100 and 200 you receive a Mega Speedup.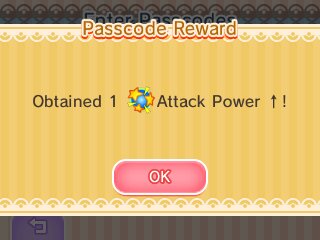 In The Games Department
Pokémon Shuffle - Events
For those of you worldwide with Pokémon Shuffle, the next Passcode has been officially released through Pokémon Get☆TV in Japan. This code gives you a special gift of 1 Attack Power item which doubles the strength of your matches. This code is usable worldwide and runs until August 28th 2015 so be sure to use it while you can. The code is 07073180.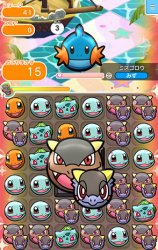 In The Games Department
Pokémon Shuffle - Mobile Port
During a trailer on Japanese TV, it was revealed that the Smartphone App Pokémon Shuffle Mobile, which is a port of the Nintendo 3DS title, is to be released in Japan this month. This follows on from a beta that ran in early July in Japan for Android users which ran from June 30th to July 14th and the vague release date we previously had of Summer 2015. We'll bring full details on the release as and when they come