02-10-2015 06:08 BST / 01:08 EDT by Serebii
This update will be amended throughout the day so be sure to check back. If you have any ideas for the site, be sure to send them in
With the generation continuing and Worlds coming up, and the Chatroom has been rife with discussion while the WiFi Chatroom has been a place for battles, trades and Friend Safari hunting, so be sure to visit them. Our Forums have also had these discussion and are a bustling trade and competitive section for the games. Be sure to like our FaceBook Page.
Last Update: 12:26 BST
Edit @ 12:26: Super Mystery Dungeon Passwords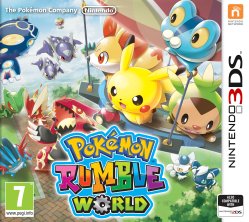 In The Games Department
Pokémon Rumble World
It has been announced that Pokémon Rumble World is to get a retail presence in Japan on November 19th 2015. It will cost 3,700¥. It will give a copy of the game as well as the ability to receive all 3,000 PokéDiamonds you can normally purchase in the game right after you finish the tutorial, giving access to the PokéDiamond Digger straight away, as well as the various discounts. As you get all 3000 PokéDiamonds straight away, there are no microtransactions that can be made in the retail version, and you will not be able to transfer saves between the download version and the retail release. It is not currently clear if a retail release of the game will come outside of Japan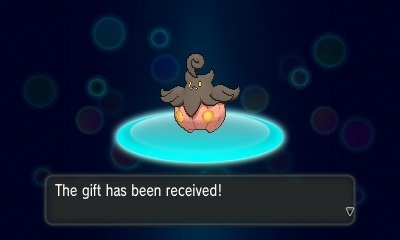 In The Games Department
Pokémon - Pumpkaboo
A new event has been announced for Japan. This event will give a Super Size Pumpkaboo to Pokémon X, Y, Omega Ruby & Alpha Sapphire games. It will be available in all Pokémon Center and Pokémon Stores across Japan from October 11th through to November 1st. Full details of this event are not currently known.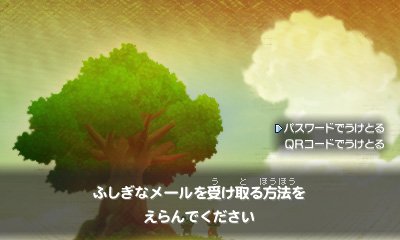 In The Games Department
Pokémon Super Mystery Dungeon - Passwords
As Pokémon Super Mystery Dungeon has passed two weeks on sale, new passwords keep getting released through various magazines and the official Japanese Pokémon Facebook & Youtube accounts. As such, the Password page for the site has been updated with all of these new passwords. We'll post more as more are released over the coming weeks.