08-09-2015 05:08 BST / 00:08 EDT by Serebii
This update will be amended throughout the day so be sure to check back. If you have any ideas for the site, be sure to send them in
With the generation continuing and Worlds coming up, and the Chatroom has been rife with discussion while the WiFi Chatroom has been a place for battles, trades and Friend Safari hunting, so be sure to visit them. Our Forums have also had these discussion and are a bustling trade and competitive section for the games. Be sure to like our FaceBook Page.
Last Update: 10:24 BST
Edit @ 10:24: Season 12 Pentagon Rule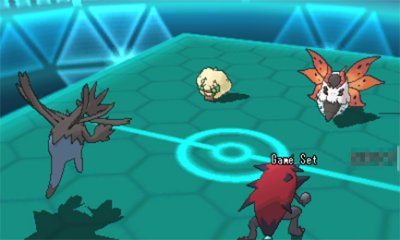 In The Games Department
Pokémon X, Y, Omega Ruby & Alpha Sapphire - Season 12
On the Pokémon Global Link, it has been announced that in the Omega Ruby and Alpha Sapphire games, you will now be able to compete in Rating Battles using Pokémon that have been transferred from the Generation V games, dropping the blue pentagon requirement that existed for these games, putting them in line with Pokémon X & Y, which allowed for transferred Pokémon. It's not currently known if this will continue beyond Season 12 but will be active as of September 15th 2015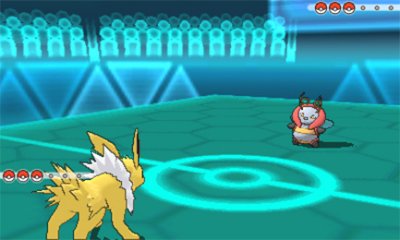 In The Games Department
Pokémon X, Y, Omega Ruby & Alpha Sapphire - Special Battle Season 12
The Special Battle rules for Season 12 have been revealed. Season 12 will run from September 15th 2015 to November 17th 2015 and runs on both X & Y and Omega Ruby & Alpha Sapphire. In this Special Battle ruleset, it changes so that it only allows Pokémon who have not been transferred, which is different to the new standard rules. The base rules for this season are as follows:
Battle type: Single Battle
Pokémon Restrictions: National Pokédex except Mewtwo, Mew, Lugia, Ho-Oh, Celebi, Kyogre, Groudon, Rayquaza, Jirachi, Deoxys, Dialga, Palkia, Giratina, Phione, Manaphy, Darkrai, Shaymin, Arceus, Victini, Reshiram, Zekrom, Kyurem, Keldeo, Meloetta, Genesect, Xerneas, Yveltal, Zygarde, Diancie and Hoopa. Pokémon that have been transferred through Poké Transporter cannot be used
The other standard rules apply, including reduced to Level 50 if above that, and you choose 3 Pokémon out of your 6, and you cannot have two Pokémon holding the same hold item.