10-09-2015 04:14 BST / 23:14 EDT by Serebii
This update will be amended throughout the day so be sure to check back. If you have any ideas for the site, be sure to send them in
With the generation continuing and Worlds coming up, and the Chatroom has been rife with discussion while the WiFi Chatroom has been a place for battles, trades and Friend Safari hunting, so be sure to visit them. Our Forums have also had these discussion and are a bustling trade and competitive section for the games. Be sure to like our FaceBook Page.
Last Update: 12:30 BST
Edit @ 11:35: Episode Title | Edit @ 12:30: Episode Pictures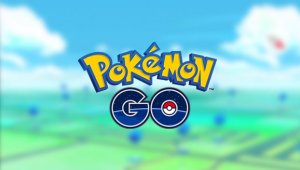 In The Games Department
Pokémon
The official site has posted about a press conference being held today about a future business strategy being held today, September 10th, at 15:00 JST (06:00 UTC, 07:00 BST, 02:00 EDT, 23:00 JST). This will be live streamed on the video platform NicoNico in Japan. On the NicoNico page, it states that new partner companies will be introduced. It's not currently known what this conference will contain but we'll bring the full details as it comes
Edit @ 07:04: The new project is in conjunction with Nintendo. It utilises smartphones and seems to feature capturing and battling of Pokémon
Edit @ 07:07: Project is called Pokémon Go. Will be releaed on iOS and Android in 2016 in collaboration with Niantic, a startup from Google that became independent.
Edit @ 07:18: Go around and use the Augmented Reality to find various Pokémon in various areas. Meet up for various small fests for battling and so forth.
Edit @ 07:20: Junichi Masuda is assisting in creating locations, music and so forth.
Edit @ 07:21: Pokémon Go will link to the main games in some way
Edit @ 07:24: Pokémon Go can link with a device you can attach to your wrist or wear clipped on to your clothing. It's called Pokémon Go Plus which connects via bluetooth and notifies the player of any nearby Pokémon via a LED light and rumble
Pokémon Go is free to play but has in-app purchases
Footage
Pokémon GO
Pokémon GO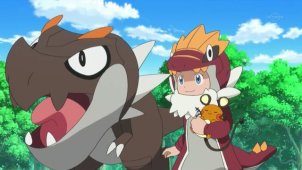 In The Anime Department
Pokémon XY - Episode Pictures
As usual, I have done pictures from the episode that aired in Japan today. This episode features Bonnie bonding with a Tyrunt she encounters in the middle of the night. The AniméDex has been updated with the contents of this episode. Click the picture to go to the gallery but be warned however as they contain spoilers.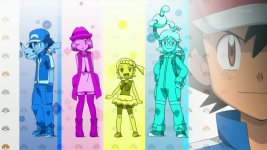 In The Anime Department
Pokémon XY - Episode Titles
The TV Tokyo website has revealed another new episode title for an episode set to air on October 15th. Not much is known about this episode except it features a Mime Jr..
Episode 895: A Kalos Crisis! Battle of the Giant Sundial!