14-09-2015 07:05 BST / 02:05 EDT by Serebii
Be sure to check the past few updates. This update will be amended throughout the day so be sure to check back. If you have any ideas for the site, be sure to send them in
With the generation continuing and Worlds coming up, and the Chatroom has been rife with discussion while the WiFi Chatroom has been a place for battles, trades and Friend Safari hunting, so be sure to visit them. Our Forums have also had these discussion and are a bustling trade and competitive section for the games. Be sure to like our FaceBook Page.
Last Update: 03:09 BST
Edit @ 09:18: 3DS Themes | Edit @ 15:16: Zygarde Formes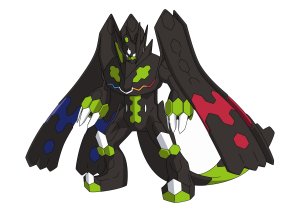 In The Games Department
Pokémon
Following the leak in CoroCoro, the official reveal for the new Zygarde forms has come. Most of the forms keep their name, but Zygarde Perfect Forme is to be called Zygarde Complete Forme in the west. It also describes Ash-Greninja as the form that Greninja takes when the bond between it and Ash is raised to the limit. The strength of their bond changes Greninja's appearance, and it takes on the characteristic look of Ash's attire. This phenomenon is also said to have happened just once several hundred years ago in the Kalos region, but it remains shrouded in mystery.
Zygarde Cell: This stage has been identified as the single Cells that make up Zygarde. Cells do not possess any will or thought processes. They're found scattered throughout the region. Since they can't use any moves, researchers question whether they can even be called Pokémon!
Zygarde Core: At this stage, this aspect of Zygarde is little more than a part of the Pokémon's brain. Unlike the Cells, the Cores are self-aware and can communicate with Cells and other Cores via telepathy. When a change occurs in the local region's ecosystem, Cores have been known to take action.
Zygarde 10% Forme: Zygarde 10% is the Forme that the Zygarde Core takes when it gathers 10% of the Cells nearby. Capable of traveling over 60 mph (100 km/h), it defeats enemies with its sharp fangs and its incredible speed.
Zygarde Complete Forme: This is the perfect Forme that Zygarde takes when the Core gathers 100% of the Cells. When the ecosystem is under threat, and the Core concludes that the 50% Forme will be unable to deal with it, the Core takes on the Complete Forme. Its power is said to be greater than that of the Legendary Pokémon Xerneas and Yveltal!
Edit @ 03:09: The first trailer for the anime has been released
Footage
Zygarde Core
Zygarde Cell
Zygarde 10% Forme
Zygarde Complete Forme
Ash-Greninja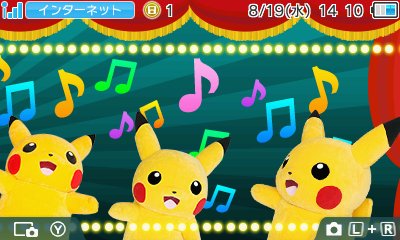 In The Games Department
Pokémon Themes
The latest Pokémon 3DS Themes have been announced to come to Europe on September 18th. The first is the Pikachu Dance theme, based on the recent Pikachu Dance that happened in the Pikachu Outbreakchu event in Yokohama in Japan with the music and aesthetics to match. Pikachu makes a noise as you move.;. Second, there is a Pikachu theme with a Pikachu image on top and scrolling imagery on the bottom. It has the Pokémon X & Y - Route 1 music. They both cost €2.49 / Ł2.29 but come also are to come in a bundle for €3.99 / Ł3.59 until October 31st.
In addition to that, a previously unannounced and unseen Mewtwo theme, Pokémon 151: Mewtwo is also to hit on Friday. It is based on the Pokémon 151 clothing line and features Mewtwo and Mew. It'll be available for €1.99 / Ł1.79
Edit @ 10:30: First image of the Mewtwo theme.
Pokémon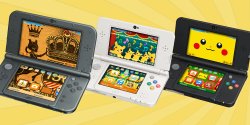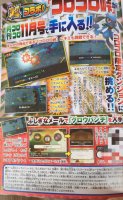 In The Games Department
Pokémon
More images have arrived of CoroCoro, this time focusing on the upcoming title, Pokémon Super Mystery Dungeon. This issue reveals that in this issue, you will get a special QR Code for the TM Power-Up Punch. Scan the code to receive the TM. In addition to that, it has been revealed that in next month's issue, there will be a special distribution for a unique dungeon called CoroCoro Dungeon. This dungeon is 20 floors big and has the Pokémon Garchomp as the boss.
Edit @13:39: It was also confirmed that there are to be over 120 dungeons across the 5 continents in the game, the largest ever in a Pokémon Mystery Dungeon game. The special Meowth dungeons also take you down to Level 5 and have their own special rules. We'll bring more as it comes
| | |
| --- | --- |
| Pokémon | Pokémon |
| | |
| Pokémon | Pokémon |
| | |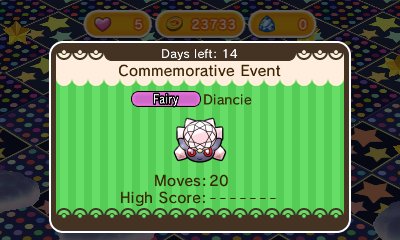 In The Games Department
Pokémon Shuffle - Events
A brand new challenge has begun on Pokémon Shuffle and Pokémon Shuffle Mobile. This event provides a chance to capture the Pokémon Diancie, and is released to celebrate 5 million downloads of the game on the Nintendo 3DS. It lasts until September 28th 2015 and requires the version 1.2.16 to download. Our Pokémon listings have been updated with this Pokémon
Also, the Regirock stage has begun a repeat run. It runs until the 18th of September, and Registeel is coming up. Registeel will run from September 18th to September 23rd and Regice will run from September 23rd to September 28th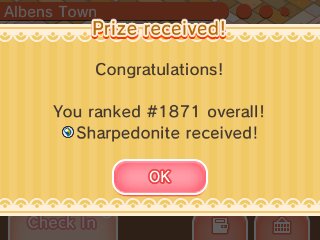 In The Games Department
Pokémon Shuffle - Events
If you were one of the lucky 79,000 (11,000 in Europe/Australia, 18,000 in America or 50,000 in Japan) players worldwide who ranked in the Mega Sharpedo competitive stage over the past week, then the Sharpedonite is now available to be received. The Attack Power and Mega Speedup for the higher ranked players will also be obtained. If you didn't qualify, then you can redeem a Jewel. To get these items, simply Check In between now and September 21st 2015 at 06:00 UTC and you will receive the item.