01-12-2016 02:26 GMT / 21:26 EST by Serebii
This update may be amended throughout the day so be sure to check back. If you have any ideas for the site, be sure to send them in
With the new generation out, the Chatroom has been rife with discussion while the WiFi Chatroom has been a place for battles, trades and Friend Safari hunting, so be sure to visit them. Our Forums have also had these discussion and are a bustling trade and competitive section for the games. Be sure to like our FaceBook Page.
Last Update: 20:10 GMT
Edit @ 07:14: Advent Calendar | Edit @ 07:17: Pokémon Sun & Moon Titles | Edit @ 11:11: Episode Pictures | Edit @ 18:44: Arceus Event | Edit @ 19:09: Nintendo Badge Arcade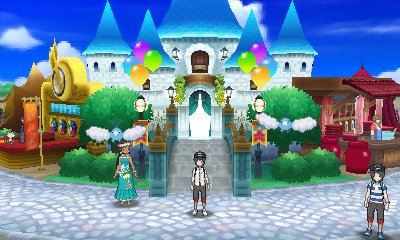 In The Games Department
Pokémon Sun & Moon - Coverage Day 15
The games have been out almost 2 weeks now and our coverage is starting to wind to a close. As usual, I'll be posting the main focal points here, while more in-depth details go on the discovery thread on the forums (including some details I won't post here). If you want to remain unspoiled, do not visit the Sun/Moon section until you have your game. Don't worry as blatant spoilers will NOT be on the home page. As the coverage is winding down, if there are any elements of the game that you wish me to cover, be sure to let me know
08:50: Updated the page on Festival Plaza page with further details
12:16: As per some requests, I've done a page on the quest from Eevee User Kategora
16:24: As per some requests, I have created a page on Pokédex Completion Rewards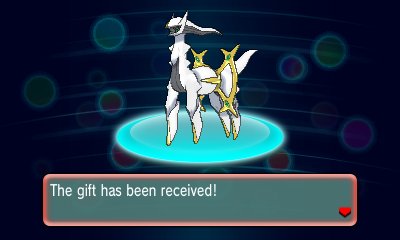 In The Games Department
Pokémon XYORAS - Arceus Event
For those of you in Europe, Australia & North America, a second chance event for Arceus has gone live in both North America and Europe on XY & ORAS. In North America, this is through the code ARCEUS20 and in Europe it's through the code ARCEUS2016 and these codes can be redeemed until December 31st 2016. It won't work if you obtained Arceus during the events held around the world earlier this year.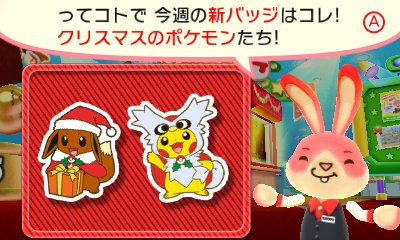 In The Games Department
Nintendo Badge Arcade
The free piece of Nintendo 3DS software, Nintendo Badge Arcade, had its weekly update in Japan. This week it has once again introduced multiple panels of badges of Pokémon to earn. These panels include various more new Pokémon to the ones previously obtainable. We're currently cataloguing all of these badges and will update our Nintendo Badge Arcade section shortly
Edit @ 20:10: All 9 panels and 58 badges catalogued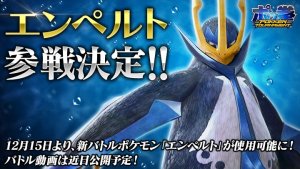 In The Games Department
Pokkén Tournament
Today a special newspost for Pokkén Tournament was release and within this, a brand new character was revealed which will be available to play in the arcade game. This Pokémon is Empoleon,. It goes live in Japanese arcades on December 15th 2016. We hope to provide a trailer shortly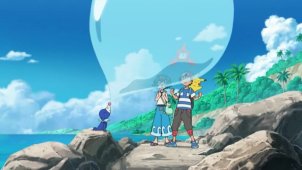 In The Anime Department
Pokémon Sun & Moon - Episode Pictures
As usual, we have done pictures from the episode that aired in Japan today. This episode features Ash & co. entering a small fishing competition at the school. The AniméDex will soon been updated with the contents of this episode. Click the picture to go to the gallery but be warned however as they contain spoilers.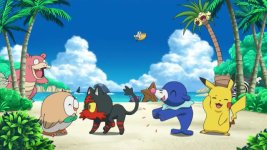 In The Anime Department
Pokémon Sun & Moon - Episode Titles
A TV guide in Japan has revealed the first episode titles from Pokémon Sun & Moon. These episodes are set to air on December 15th and December 22nd respectively.
Episode 950: The Marketplace Wanderer, Litten!
Episode 951: Who's in Charge of the Egg?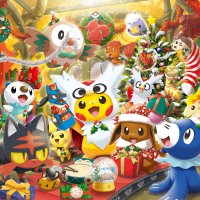 In The Site Department
Serebii.net Advent Calendar
As we have done since 2003, this year I have created an Advent Calendar. For those of you who are unfamiliar with the term, an Advent Calendar is essentially a countdown until Christmas. Every day, a new puzzle and a variety of new downloads for you to enjoy. As time goes on, the puzzles get harder and the downloads get more plentiful, so be sure to check back every day. Continuing on from the last few year, we are doing a variety of puzzles which can be done in-browser rather than via printing. Click the picture you go to our Advent Calendar.