08-08-2016 06:25 BST / 01:25 EDT by Serebii
This update will be updated throughout the day. If you have any ideas for the site, be sure to send them in
With the new generation upcoming, and the Chatroom has been rife with discussion while the WiFi Chatroom has been a place for battles, trades and Friend Safari hunting, so be sure to visit them. Our Forums have also had these discussion and are a bustling trade and competitive section for the games. Be sure to like our FaceBook Page.
Last Update: 23:38 BST
Edit @ 06:45: CoroCoro Manga | Edit @ 19:12: Pokémon 2017 Competitive Circuit | Edit @ 19:16: Darkrai Event | Edit @ 23:38: Pokémon GO Patch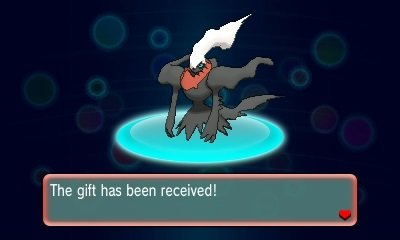 In The Games Department
Pokémon - Darkrai Distribution
For those of you in North America, a second chance to get Darkrai has been announced. If you sign up for the official Pokémon Trainer Club Newsletter before August 24th, then in September you will receive a serial code to receive Darkrai in the newsletter. This code cannot be redeemed if you already obtained a code for Darkrai earlier this year. Codes have to be redeemed by November 30th. No European second chance events have been announced.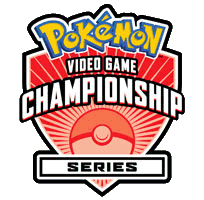 In The Games Department
Pokémon Championship Series
New updates have been introduced to how the Pokémon Championship Series is to run over the 2017 season. From this season, the series will be separated into four zones with one big event at the end: The European Championships, North American Championships, Latin American Championships, and Asia Pacific Championships with prize pools of almost $250,000 per event. With this, each Travel Award will be based on players performance over the season.
Along with this, Regional Championships will now have an increase in prizing of more than $50,000 total in prize money, scholarships and Travel awards based on attendance and will be more spread out over the year rather than in small groups over the weekends.
City Championships for TCG are now called League Cups and Premier Challenges & Midseason Showdowns will return in the VGC circuit. In addition to that, Pokémon won't themselves host any National Championships but may approve them on a case-by-case basis with prizes varying. We'll bring more as it comes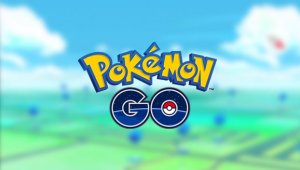 In The Games Department
Pokémon GO
A new patch has gone live for Pokémon GO on iOS & Android devices. This patch is said to fix the bug with the Nice, Great and Excellent capture bonuses, allow for you to change your username one time, fixes the Battery Saver mode on iOS and changes Nearby to "Sightings" which showcases the Pokémon next to artwork of grass. We're still colating the changes so be sure to check back.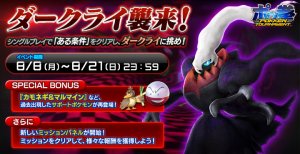 In The Games Department
Pokkén Tournament Arcade
A new update has come to the arcade version of Pokkén Tournament. This event, running from today until August 21st allows for you to unlock the Support Pokémon of Farfetch'd & Electrode, previously Wii U exclusive, during your play. Secondly, if you use a BANA Passport, you will unlocked a second Mission Panel, with various new titles & backgrounds as prizes. Next, there's also a new Extra Battle during this period where you can battle against Darkrai. If defeated, you will get two Dakrai specific titles. Finally, there's new outfits available for your avatar based on Diving Suits.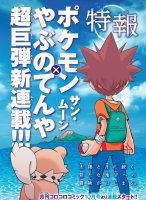 In The Manga Department
CoroCoro - Pokémon Sun & Moon
The official Pokémon Twitter has announced that, starting in the issue on September 15th 2016, a new manga series is to begin in CoroCoro Comics. This manga features a new trainer and his partner Rockruff as they go through the Alola Region. Full details for this manga will be revealed in the issue of CoroCoro that is released this Friday, August 12th, and we'll post if any pertinent information comes within