12-06-2016 08:16 BST / 03:16 EDT by Serebii
Be sure to check yesterday's update for huge news. This update may be amended throughout the day so be sure to check back. If you have any ideas for the site, be sure to send them in
With the generation continuing and Nationals coming up globally, and the Chatroom has been rife with discussion while the WiFi Chatroom has been a place for battles, trades and Friend Safari hunting, so be sure to visit them. Our Forums have also had these discussion and are a bustling trade and competitive section for the games. Be sure to like our FaceBook Page.
Last Update: 12:00 BST
Edit @ 12:00: Pokémon of the Week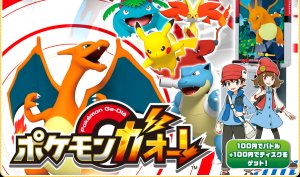 In The Games Department
Pokémon Ga Olé
Following the Tokyo Toy Fair 2016, the first trailer has been released for the upcoming arcade game, Pokémon Ga-Olé. This game follows on from Pokémon Battrio and Pokémon Tretta and includes special discs that can also be scanned by Pokémon Sun & Moon to register Pokémon in your Pokédex. We'll continue posting about this game as it comes so keep checking back.

In The Games Department
Pokémon Video Game Championships 2016 - Italian National Championships
Today marks the secon day of the Italian National Championships and, for the first year, the entire event is going to be officially streamed by The Pokémon Company International. Like the recent Regional Championships in the US, both TCG and VGC will be streamed separately, with Pokkén Tournament also having National Championships streamed this weekend.
All streams begin shortly before 08:00 BST / 03:00 EDT / 00:00 PDT / 17:00 AEST
Click the following links to go to the respective streams
Pokémon Video Game National Championships
Pokémon Trading Card Game National Championships
Pokkén Tournament National Championships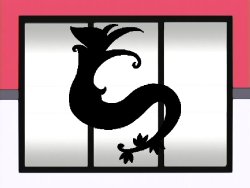 In The Pokémon of the Week Department
Who's That Pokémon
Today marks the one-hundred & thirty-seventh entry into the Generation VI competitive field with a Unova Pokémon. These entries are created by the visitors for the visitors and then compiled by our writers Miror, Archangel, Ragnarok, Psynergy, EKZ1505 & KillerDraco. To get involved, Click here for the discussion forum
Today, we are covering a Pokémon introduced in the fifth generation. It only gives its all fighting against strong opponents who are not fazed by the glare from Serperior's noble eyes. It can stop its opponents'movements with just a glare. It takes in solar energy and boosts it internally.They raise their heads to intimidate opponents but only give it their all when fighting a powerful opponent. So, here it is, the one-hundred & thirty-seventh entry, Serperior.