14-07-2016 08:04 BST / 03:04 EDT by Serebii
Be sure to check yesterday's update for huge news. This update may be updated throughout the day. If you have any ideas for the site, be sure to send them in
With the generation continuing and Nationals coming up globally, and the Chatroom has been rife with discussion while the WiFi Chatroom has been a place for battles, trades and Friend Safari hunting, so be sure to visit them. Our Forums have also had these discussion and are a bustling trade and competitive section for the games. Be sure to like our FaceBook Page.
Last Update: 22:05 BST
Edit @ 09:40: Pokémon GO in UK | Edit @ 12:09: Pokkén Tournament Character | Edit @ 22:05: Pokémon GO Plus Compatibility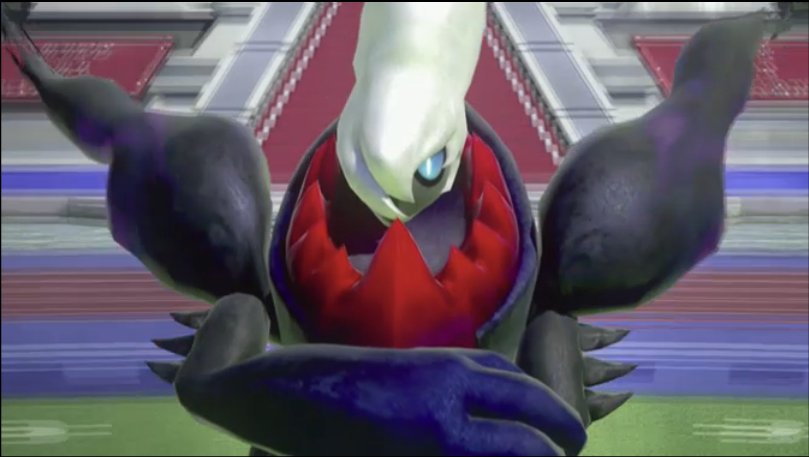 In The Games Department
Pokkén Tournament
Today a special NicoNico stream aired for Pokkén Tournament and within this, revealed a brand new character which will be available to play in the arcade game next week on July 20th alongside Garchomp, Braixen and Shadow Mewtwo. This character is Darkrai and it is a Technique Pokémon. It also confirmed that many of the Wii U version stages are to hit the arcade version of the game
It also introduced a new mode for the arcade game called Mission Panel where you achieve certain mission objectives within a period of time to unlock various boosts and updates. A lot of new clothing items have been added to the arcade version, too.

Footage
Pokkén Tournament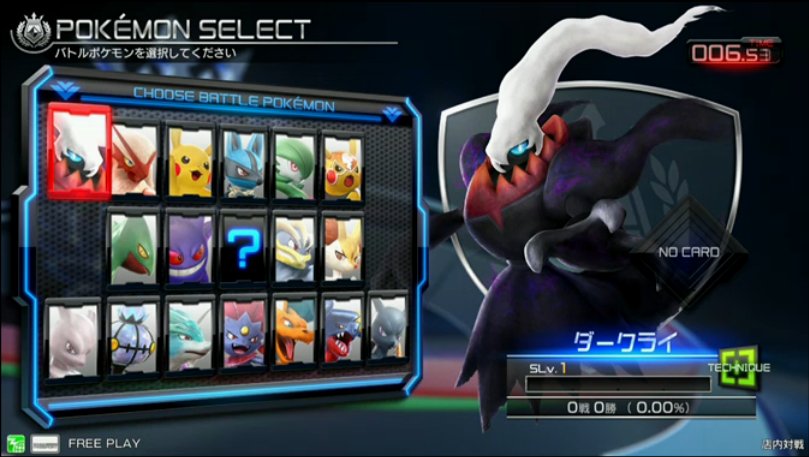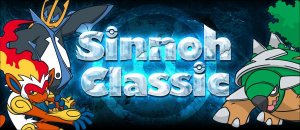 In The Games Department
Pokémon - Battle Competition
Registration for the next Battle Competition has begun. This is the Sinnoh Classic competition. This competition is a Double Battle competition and runs special rules. These rules allow for you to use Pokémon in the National Pokédex from 001-493 aside from Dragonite, Mewtwo, Mew, Tyranitar, Lugia, Ho-Oh, Celebi, Kyogre, Groudon, Rayquaza, Jirachi, Deoxys, Dialga, Palkia, Heatran, Giratina, Manaphy, Darkrai, Shaymin, and Arceus. No Mega Stones are allowed. Registration runs until July 21st while battles run from July 22nd through July 24th. All entrants get A Level 66 Garchomp based on Cynthia's Garchomp. It has the moves Dragon Rush, Brick Break, Giga Impact, Earthquake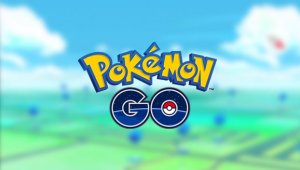 In The Games Department
Pokémon GO
The International rollout for Pokémon GO has restarted with the release of the game on iOS and Android in the United Kingdom. There's currently no word on any other European countries but the moment that news on that comes, it shall be posted here. Be sure to check our section for the full details of this game, which are still being added to.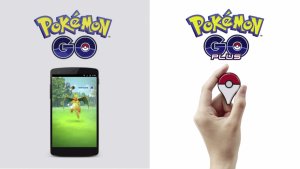 In The Games Department
Pokémon GO Plus
The Nintendo UK Store has re-added the Pokémon GO Plus pre-order, but there is a previously un-seen note on the page. According to the Nintendo UK site, the Pokémon GO Plus, as of July 2016, is only compatible with iPhone 5/5c/5s/SE/6/6s/6 Plus/6s Plus and operating systems iOS 8 – 9. It states that compatibility with Android devices is currently in development. It is not clear if this will be the case at launch, or if they will resolve the issues in time but having it listed separately indicates there may be issues. We'll bring more about this as it comes so keep checking back