31-03-2016 14:05 BST / 06:05 EDT by Serebii
This update may be amended throughout the day so be sure to check back. If you have any ideas for the site, be sure to send them in
With the generation continuing and Nationals coming up globally, and the Chatroom has been rife with discussion while the WiFi Chatroom has been a place for battles, trades and Friend Safari hunting, so be sure to visit them. Our Forums have also had these discussion and are a bustling trade and competitive section for the games. Be sure to like our FaceBook Page.
Last Update: 20:20 BST
Edit @ 15:18: Nintendo Badge Arcade | Edit @ 17:01: Jirachi Event | Edit @ 18:36: Shadow Mewtwo amiibo Campaign | Edit @ 20:07: Japanese Badge Arcade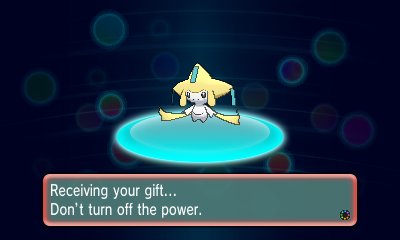 In The Games Department
Pokémon XYORAS - Jirachi Event
For those of you in Europe & Australia, the Jirachi event is now available on Pokémon X, Y, Omega Ruby & Alpha Sapphire games. This event is available through Mystery Gift > Receive Gift > Get Via Internet and gives you the Mythical Pokémon Jirachi, which can't be found in the wild. This event is only running through to April 24th so get while you can. It'll be added on North American games later today. Our Event Database has been updated with full details of this event
Edit: It's live in North America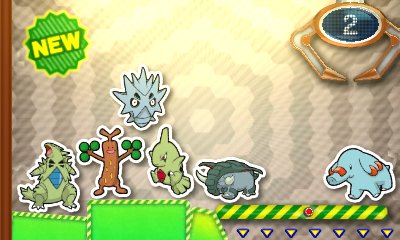 In The Games Department
Nintendo Badge Arcade
The free piece of Nintendo 3DS software, Nintendo Badge Arcade, had its weekly update in Japan. This week it has once again introduced introduced a solitary new panel of badges of Pokémon to earn. These panels include various more new Pokémon to the ones previously obtainable. We're currently cataloguing all of these badges and will update our Nintendo Badge Arcade section shortly.
20;20: All badges have been added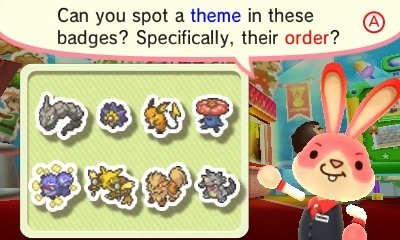 In The Games Department
Nintendo Badge Arcade
The free piece of Nintendo 3DS software, Nintendo Badge Arcade, had its weekly update in North America and with this update, it has added several new badges, specifically the special sprite based Pokémon badges that were added in Japan last week. Our section has a full list of badges so click the image to go to the section.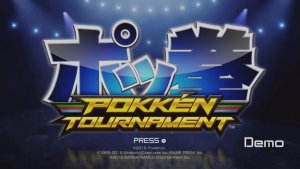 In The Games Department
Pokkén Tournament Demo
When it launched two weeks ago in Europe, Pokkén Tournament came with a demo version able to be downloaded from the Nintendo Wii U eShop in Europe. This allowed for some play up to 10 times to see what the game is about. While previously exclusive to Europe, it has been announced that the demo will come to North American Wii Us with the Nintendo eShop update today. It's not currently known if it will have the same play restrictions as the European version.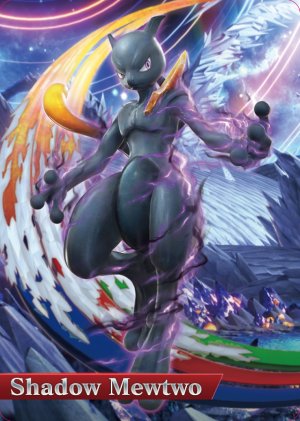 In The Games Department
Pokkén Tournament - Shadow Mewtwo Amiibo
For those of you in North America, if you purchased the digital version of Pokkén Tournament, for a limited time you can get the Shadow Mewtwo amiibo card. Until July 31st 2016, if you register on the official Nintendo Store and then contact the Support with your e-mail, Nintendo Network ID and console Serial Number, you'll be able to qualify for the Shadow Mewtwo amiibo to be sent. It is not currently known if any similar campaigns will run internationally.