01-03-2017 06:21 GMT / 01:21 EST by Serebii
This update may be amended throughout the day so be sure to check back. If you have any ideas for the site, be sure to send them in
With the new generation out, the Chatroom & Discord Chat has been rife with discussion while the WiFi Chatroom has been a place for battles & trades, so be sure to visit them. Our Forums have also had these discussion and are a bustling trade and competitive section for the games. Be sure to like our FaceBook Page.
Last Update: 22:17 GMT
Edit @ 09:25: Pokémon GO | Edit @ 19:31: PokéDaring Trademark | Edit @ 22:17: Pokémon I Choose You!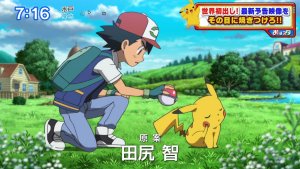 In The Anime Department
Pokémon the Movie 2017 - World Premiere Trailer
The first full trailer for the movie, Pokémon I Choose You has aired on Oha Suta and this trailer showed our first look at the movie. This trailer starts off with Ash trying to get Pikachu in a ball in scenes mirroring the first episode including the Spearow attack and Ho-Oh flying over, but this time it drops a Rainbow Wing for Ash. We'll post an official upload of the trailer when it comes so be sure to keep checking back
Edit @ 01:03: Trailer has been officially uploaded
Edit: The summary has also been added to our section. Click the image to go to the section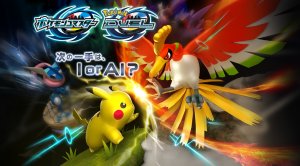 In The Games Department
Pokémon Duel - Balance Patch
Tomorrow, a new version of Pokémon Duel is being uploaded following the weekly maintenance. In this update, some changes are being made to a few figures as well as a fix to Magikarp's Rapid Evolution ability.
Charizard
Ability - Charizard gets the ability Speed Booster which increases its Movement by 1 if it has evolved
Move Iron Tail is changed to Dragon Tail
Zygarde
Power of Dragon Breath increased from 80 to 100
Power of Land's Wratch increased from 60 to 70
Metagross
Ability - Metagross grets the ability Rapid Calculation which ignores ability-forced respin effects
Power of Metal Claw increased from 80 to 90
Tyranitar
Ability - Tyranitar gains the new ability Speed Booster
Earthquake piece size increased
Power of Bite increased from 40 to 50
Position of Earthquake and Crunch swapped
Size of Miss piece reduced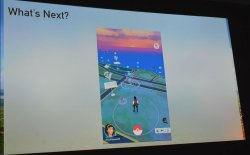 In The Games Department
Pokémon GO - Upcoming Plans
During a talk at the Game Developer Conference, Niantic revealed some future plans for Pokémon GO. In it, they shared some prototype images of the game, showcasing the original characters were to be Brendan/May from Omega Ruby & Alpha Sapphire before being changed to the characters we have now, as well as revealing a few interesting tidbits. First, there was initially a plan to showcase weather in real-time in the game, such as it being overcast. They also planned to have the day transition into the night gradually with an evening look. Both of these plans are intended for the future. They also reconfirmed their plan to hold big events akin to Ingress Portals for people to gather. Full details of these have yet to be announced but we'll bring details as they come
| | |
| --- | --- |
| Pokémon GO - Upcoming | Pokémon GO - Beta Look |
| | |
In The Pokémon Department
Pokémon - Trademark
Earlier today, a trademark went live in Japan, registered by Nintendo, Creatures Inc. and Game Freak. This trademark is for the word ポケダリング (literally Pokedaringu, possibly translated as PokéDaring or PokéDulling - we won't get a proper romanisation until some context is given). It's not currently known what this trademark is for, as it doesn't appear to be used in any previous products. However, it could be for a game, merchandise line or even just an item in a game. We'll bring more on this trademark as and when it comes so be sure to keep checking back