02-06-2017 06:21 BST / 01:21 EDT by Serebii
This update may be amended throughout the day so be sure to check back. If you have any ideas for the site, be sure to send them in
With the new generation out, the Chatroom & Discord Chat has been rife with discussion while the WiFi Chatroom has been a place for battles & trades, so be sure to visit them. Our Forums have also had these discussion and are a bustling trade and competitive section for the games. Be sure to like our FaceBook Page.
Last Update: 20:03 GMT
Edit @ 11:42: PokéLand Champion Tower | Edit @ 20:03: Lycanroc Reminder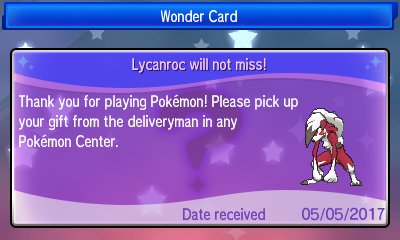 In The Games Department
Pokémon Sun & Moon - Lycanroc
For those of you in North America, the Lycanroc Midnight Form event is due to end on Wednesday. It is running in Gamestop in the US and EB Games in Canada. This event matches the distribution recently held in Europe.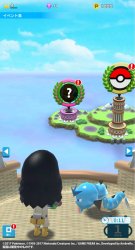 In The Games Department
PokéLand- Champion Tower
The Alpha Test build for PokéLand is still ongoing but it has been announced that, for the 20,000 players of the Alpha Test, the special Champion Tower, which includes 15 floors of Pokémon to battle against, will open up following two hours of maintenance on Monday from 15:00 JST to 17:00 JST. If you complete the tower, you can befriend Dragon-type Pokémon toys including Dragonite. As noted before, progress made in the Alpha Test will not carry over to the game itself on its launch later this year after the Alpha Test ends on June 9th. We'll provide full details of this game upon its launch.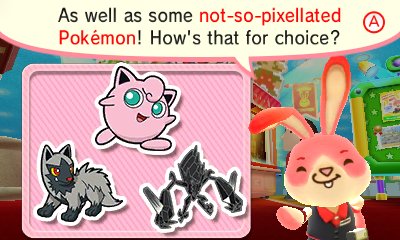 In The Games Department
Nintendo Badge Arcade
The free piece of Nintendo 3DS software, Nintendo Badge Arcade, had its weekly update in Europe and with this update, it has added several Pokémon badges, specifically pixel Pokémon badges, all of which were previously released in Japan. Our section has a full list of badges so click the image to go to the section.