05-01-2017 07:41 GMT / 02:41 EST by Serebii
This update may be amended throughout the day so be sure to check back. If you have any ideas for the site, be sure to send them in
With the new generation out, the Chatroom has been rife with discussion while the WiFi Chatroom has been a place for battles, trades and Friend Safari hunting, so be sure to visit them. Our Forums have also had these discussion and are a bustling trade and competitive section for the games. Be sure to like our FaceBook Page.
Last Update: 16:23 GMT
Edit @ 07:47: Download Rules | Edit @ 11:10: Episode Pictures | Edit @ 16:23: Episode Titles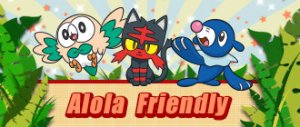 In The Games Department
Pokémon Sun & Moon - Battle Competition
Details of the next Battle Competition have been announced. This is the Alola Friendly competition. This is a Single Battle competition using the Alola Pokédex only. Cosmog, Cosmoem, Solgaleo, Lunala, Magearna, Necrozma and Zygarde are not allowed. Mega Stones are also not allowed. Registration will be open from January 19th at 00:00 UTC to January 26th 23:59 UTC and battles will run from January 27th through January 29th. All entrants will get 50 Battle Points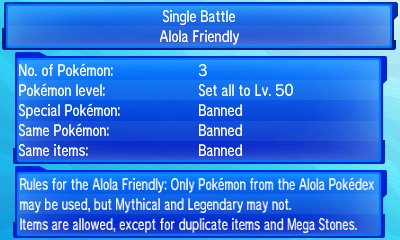 In The Games Department
Pokémon Sun & Moon - Download Rules
Ahead of the upcoming Alola Friendly Battle Competition, the special ruleset for this competition is now available to download in the Festival Plaza. With this, you'll be able to play with the Alola Friendly rules against friends and strangers over local wireless and online. This is accessed through the Festival Plaza > Download Rules option in the game. It is unclear when the distribution will end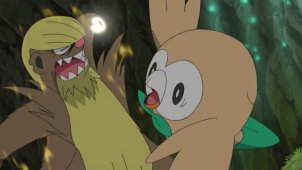 In The Anime Department
Pokémon Sun & Moon - Episode Pictures
As usual, we have done pictures from the episode that aired in Japan today. This episode features Ash entering the first of the Island Trials. The AniméDex will soon been updated with the contents of this episode. Click the picture to go to the gallery but be warned however as they contain spoilers.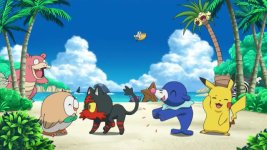 In The Anime Department
Pokémon Sun & Moon - Episode Titles
A TV guide in Japan has revealed the next set of new episode titles from Pokémon Sun & Moon. These episodes are set to air on January 26th, February 2nd and February 9th respectively. The first features Team Rocket going on a mission to get new Pokémon. The second features Ash participate in a pancake race with Pikachu and the third features Lillie trying to overcome her fears of touching Pokémon
Episode 955: The Extracurricular Lesson is on Mareanie?!
Episode 956: The Great Alola Pancake Race!
Episode 957: The Fruit of Courage: Lillie and Vulpix!