05-10-2017 08:03 BST / 03:03 EDT by Serebii
Be sure to check yesterday's update for a brand new Ultra Sun & Ultra Moon trailer. This update may be amended throughout the day so be sure to check back. If you have any ideas for the site, be sure to send them in
Since the reveal of Pokémon Ultra Sun & Ultra Moon, the Chatroom & Discord Chat has been rife with discussion while the WiFi Chatroom has been a place for battles & trades, so be sure to visit them. Our Forums have also had these discussion and are a bustling trade and competitive section for the games. Be sure to like our FaceBook Page.
Last Update: 14:52 BST
Edit @ 09:27: Pokémon Duel | Edit @ 12:06: Episode Pictures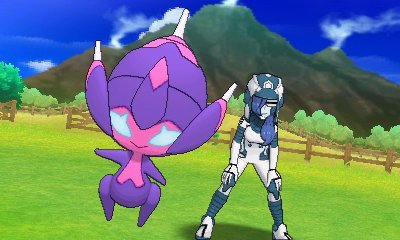 In The Games Department
Pokémon Ultra Sun & Ultra Moon
New Pokémon Ultra Sun & Ultra Moon news has come including a new Ultra Beast, UB Adhesive which is a Poison-type. There's also a new team called Ultra Recon Squad who dwell in an area in Ultra Space called Ultra Megalopolis. There are also various other areas to explore in Ultra Space
UB Burst is Fire/Ghost with a new move, Mind Blown, and UB Assembly is Rock/Steel
Ultra Recon Squad's team members are Dulse, Zossie, Soliera, and Phyco with their appearances varying depending on the game: Dulse & Zossie in Ultra Sun and Soliera and Phyco in Ultra Moon.
Edit @ 14:12: Added screenshots to our pre-release screenshot page
Edit @ 14:23: Updated our Pre-Release Pokémon page
Edit @ 14:26: Created a page on New Pokémon Attacks
Edit @ 14:42: Created a page on Ultra Space
Edit @ 14:52: Created a preliminary page on Ultra Recon Squad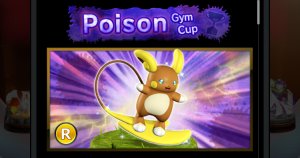 In The Games Department
Pokémon Duel - Update
The smartphone game, Pokémon Duel, has had a new update. This update brings the Poison Gym Cup. Trophies will also be given at the end of the event with you being able to display on your ranking screen. This event has all Poison-type Movement 0, 1 & 2 figures get an increase of 1 for movement and Psychic-types getting an Attack increase of 20 for each attack. The rewards include a brand new figure, Alolan Raichu. It lasts until October 9th at 07:59 UTC with Booster Redemptions until October 13th.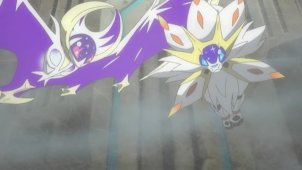 In The Anime Department
Pokémon Sun & Moon - Episode Pictures
As usual, we have done pictures from the episode that aired in Japan today. This episode features Ash encountering the Legendary Pokémon, Cosmog. The AniméDex has been updated with the contents of this episode. Click the picture to go to the gallery but be warned however as they contain spoilers.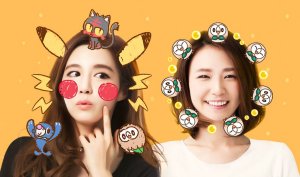 In The Pokémon Department
Pokémon - LINE Stickers
For those of you who have the social media app, LINE on your iOS, Android or Windows Mobile devices, The Pokémon Company has today put out a special Character Filter featuring Rowlet, Litten & Popplio as well as Pikachu elements to photo messages. This is a temporary campaign with the filters set to leave on November 4th.