07-12-2017 06:54 GMT / 01:54 EST by Serebii
This update may be amended throughout the day so be sure to check back. If you have any ideas for the site, be sure to send them in
Since the release of Pokémon Ultra Sun & Ultra Moon, the Chatroom & Discord Chat has been rife with discussion while the WiFi Chatroom has been a place for battles & trades, so be sure to visit them. Our Forums have also had these discussion and are a bustling trade and competitive section for the games. Be sure to like our FaceBook Page.
Last Update: 23:42 BST
Edit @ 10:59: Episode Pictures | Edit @ 14:12: 3DS Theme | Edit @ 17:12: Pokkén Tournament DX Codes | Edit @ 23:42: Movie News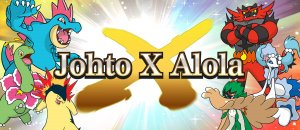 In The Games Department
Pokémon Ultra Sun & Ultra Moon - Battle Competition
Registration for the next Battle Competition has begun. This is the Johto X Alola competition. This is a Double Battle competition using rules where you can only use Pokémon from the Johto and Alola Regional Pokédexes barring the standard Legendary and Mythical bans. Transferred Pokémon are allowed.. All Pokémon will be raised to Level 50 for the duration of the competition. Registration runs from December 7th to December 14th. Battles will run from December 15th through December 17th. All entrants will get the 50 Battle Points. Download Rules for this competition are now available from Festival Plaza.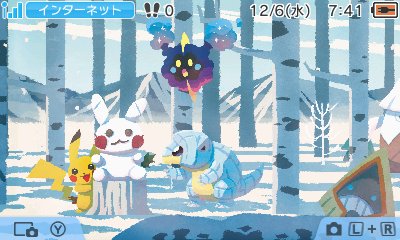 In The Games Department
Pokémon Ultra Sun & Ultra Moon - 3DS Theme
Following its release in Japan yesterday, the new 3DS theme is to be released in North America at 12:00 EST/09:00PST. This theme features a panoramic view of Pokémon in a winter landscape on the top screen as well as the music for Jubilife City from Pokémon Diamond & Pokémon Pearl and costs $1.99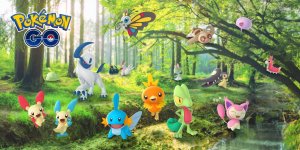 In The Games Department
Pokémon GO - Hoenn Pokémon
The latest update to Pokémon GO has now gone live. This update contains the data for the upcoming Hoenn Pokémon, as well as the mechanisms for weather and various other new features. It requires 280MB to download on iOS and Android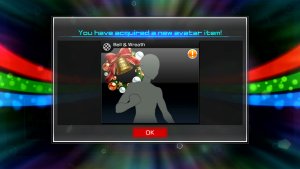 In The Games Department
Pokkén Tournament DX
To coincide with special emotes being released for Twitch Prime based on Pokkén Tournament DX, several new codes have been released for various items in the game. They are as follows
QRRZ7LBS4TDV - Bell & Wreath
5W6LEN4TNVF5 - Holiday Title
LT48EFNGRBRZ - Male Cat Whiskers
L9VPUW8QN9TB - Female Cat Whiskers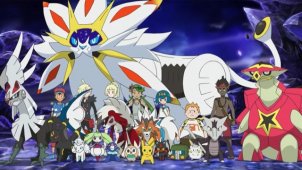 In The Anime Department
Pokémon Sun & Moon - Episode Pictures
As usual, we have done pictures from the episode that aired in Japan today. This episode features Ash & Co. entering Ultra Space in the hunt to rescue Lusamine. The AniméDex has been updated with the contents of this episode. Click the picture to go to the gallery but be warned however as they contain spoilers.
In The Anime Department
Pokémon The Movie
It has been confirmed that the Japanese variety show, Oha Suta, is to show a world premiere of the first trailer for the 21st Pokémon movie, due out in Summer 2018. Currently we have no details about this movie so be sure to check back for more details.