07-03-2017 04:02 GMT / 23:02 EST by Serebii
This update may be amended throughout the day so be sure to check back. If you have any ideas for the site, be sure to send them in
With the new generation out, the Chatroom & Discord Chat has been rife with discussion while the WiFi Chatroom has been a place for battles & trades, so be sure to visit them. Our Forums have also had these discussion and are a bustling trade and competitive section for the games. Be sure to like our FaceBook Page.
Last Update: 14:57 GMT
Edit @ 06:03: Pokémon Shuffle | Edit @ 14:57: Episode Titles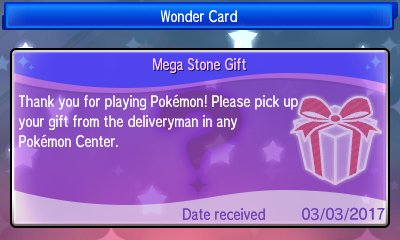 In The Games Department
Pokémon Sun & Moon - Global Link Gift
For those of you who participated in the recent 2017 International Challenge February Online Competition, the entry gift is now available to all qualifying players. Links should show up in Global Link accounts throughout the day. This gift is a Beedrillite and a Mawilite, which cannot be obtained through any other means at this time, and needs to be redeemed by April 29th 2017 at 23:59 UTC.. However, separate distributions for Beedrillite and Mawilite through shared code will begin in April for those who didn't participate in this online competition.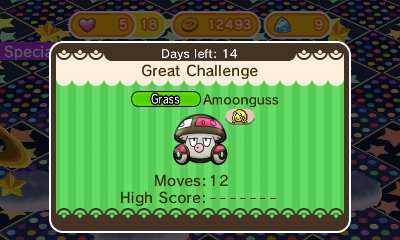 In The Games Department
Pokémon Shuffle - Events
A few brand new challenges have begun on Pokémon Shuffle and Pokémon Shuffle Mobile.
First, a new Pokémon Safari has begun and will run until March 21st 2017. This Safari is a repeat of a previous one, containing Staryu, Starmie, Gible, Gabite, Garchomp, Phione and Furfrou, but also now includes a rare chance to get a Manaphy (Winking).
Next, a challenge to get an Amoonguss has begun and will also last until March 21st 2017.
Next, a repeat of the Greninja stage has begun. This stage is available until March 14th 2017
Finally, a repeat of the Palkia stage has also begun. This stage is available until March 21st 2017
All of these require the version 1.3.38 to download. Our Pokémon listings have been updated with these Pokémon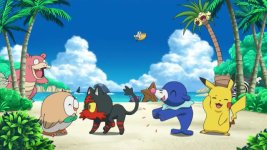 In The Anime Department
Pokémon Sun & Moon - Episode Titles
Various Japanese TV Guides have revealed the next pair of new episode titles from Pokémon Sun & Moon. These episodes are set to air on April 6th as part of a one-hour special. March 30th is a week off. The first features Ash bonding with Pikachu while the final episode features Litten request Ash's help with the Stoutland it lives with
Episode 964: The Promise Between Ash and Pikachu
Episode 965: It is Time for Litten to Set Off!