07-05-2017 07:47 BST / 02:47 EDT by Serebii
This update may be amended throughout the day so be sure to check back. If you have any ideas for the site, be sure to send them in
With the new generation out, the Chatroom & Discord Chat has been rife with discussion while the WiFi Chatroom has been a place for battles & trades, so be sure to visit them. Our Forums have also had these discussion and are a bustling trade and competitive section for the games. Be sure to like our FaceBook Page.
Last Update: 12:08 GMT
Edit @ 12:08: Pokémon of the Week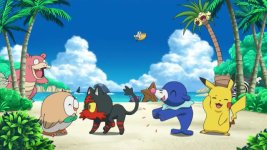 In The Anime Department
Pokémon Sun & Moon - Episode Titles
Various Japanese TV guides have revealed the next set of new episode titles from Pokémon Sun & Moon. These episodes are due to air on May 25th and June 8th respectively, with a one week break on June 1st
Episode 971: The Fierce Pokébase Match! Aim for a Home Run to Turn the Tide!!
Episode 972: Hey Mush, Are You Going to Sleep in the Morelull Forest Too?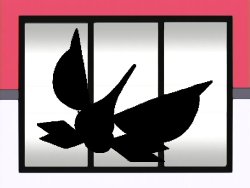 In The Pokémon of the Week Department
Who's That Pokémon
Today marks the twenty-third entry into the Generation VII competitive field with a Hoenn Pokémon. These entries are created by the visitors for the visitors and then compiled by our writers Archangel, Miror, Psynergy, EKZ1505, UR2L8 & KillerDraco. To get involved, Click here for the discussion forum
Today, we are covering a Pokémon introduced in the third generation. It intimidates enemies with the eye-like patterns on its antennae. Its four wings allow it to fly in any direction. Its wings and antennae don't cope well with moisture. After a rain, it faces sunward to dry off. So, here it is, the twenty-third entry, Masquerain