13-06-2017 05:02 BST / 00:02 EDT by Serebii
This update may be amended throughout the day so be sure to check back. If you have any ideas for the site, be sure to send them in
Since the reveal of Pokémon Ultra Sun & Ultra Moon, the Chatroom & Discord Chat has been rife with discussion while the WiFi Chatroom has been a place for battles & trades, so be sure to visit them. Our Forums have also had these discussion and are a bustling trade and competitive section for the games. Be sure to like our FaceBook Page.
Last Update: 20:39 GMT
Edit @ 06:27: CoroCoro | Edit @ 07:07: Pokémon Shuffle | Edit @ 14:02: Kalos Cap Pikachu | Edit @ 17:11: Pokémon on Switch | Edit @ 20:11: Pokémon GO | Edit @ 20:39: Pokkén Tournament DX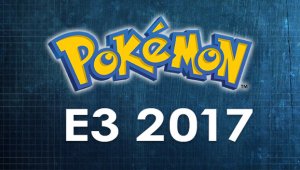 In The Games Department
Pokémon - Nintendo Spotlight @ E3
During today's Nintendo Spotlight @ E3, it was revealed that a new Pokémon main series game is under development for the Nintendo Switch. It is not clear what the game is yet, or when it will be out but we will bring all news as and when it comes
Edit @ 18:15: The Pokémon Company has reconfirmed that this game will not be seen for more than a year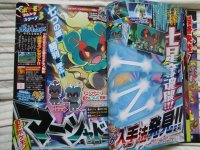 In The Games Department
Pokémon
The first images from CoroCoro have leaked and have revealed the latest news on Sun & Moon. As always, do note that translations are preliminary while we work on them. In this issue, it confirms that Marshadow will be distributed with the movie on July 15th 2017 in Japan. It also reveals the first artwork for Marshadow's appearance when it uses its special moves, as well as the first official look at its Z-Move, Soul-Stealing 7-Star Strike, which is available through the Z-Crystal that comes with the distribution of Marshadow. It also reconfirms the Ho-Oh distribution happening via Serial Code in the magazine next month. We'll bring more as it comes
Edit @ 11:54: In the page for the Pokémon arcade game, Pokémon Ga-Olé, it confirms that there will be a special disc for the "I Choose You" Cap Pikachu, a Pikachu wearing the cap that Ash wears in the new movie. However, it notes that you can scan this QR Code into Pokémon Ultra Sun & Ultra Moon to get the Pikachu with this cap in the game. This variant of Pikachu is not currently available in Pokémon Sun & Moon. This promotional Ga-Olé disc is obtained when you go to see the movie. This works in a similar manner to the distribution of Magearna in Japan last year. We'll post the QR Code for the game when it comes out. International distribution methods for this new form remain unclear.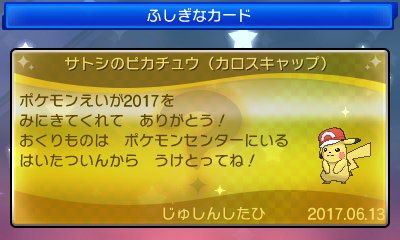 In The Games Department
Pokémon Sun & Moon - Kalos Cap Pikachu
To tie in with the 20th movie, Pokémon! I Choose You, the first special promotion has begun in Japan. If you prebook tickets in Japan, you will get a Serial Code that can be used to unlock one of six Pikachu wearing one of Ash's caps from over the years. This distribution provides Kalos Cap Pikachu, which has Ash's hat from the X & Y series of the anime and knows the move Iron Tail which Pikachu can't normally get in Sun & Moon. This Pikachu also comes with the special Pikashunium Z Z-Crystal which turns the move Thunderbolt into the Z-Move 10,000,000 Volt Thunderbolt. This distribution is available until June 26th 2017, with a repeat coming in September, so be sure to get it while you can. Our Event Database has full details of this event.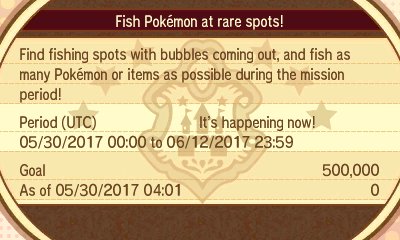 In The Games Department
Pokémon Sun & Moon - Global Missions
The seventh Pokémon Sun & Moon Global Mission has finished in success. This Global Mission's theme was fishing at rare spots and 1,228,170 items & Pokémon were collected. As it was a success, the gift of 2,000 FC, or 4,000 FC if the game is connected to the Global Link, is now available. Distribution of the Lure Ball and Rare Candy event is forthcoming later this month and will be given through Serial Code on the Global Link.
It is also confirmed that the next Global Mission will run from June 27th 2017 and is based on successfully defending your Champion title in the Pokémon League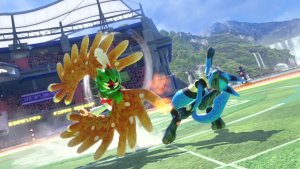 In The Games Department
Pokkén Tournament DX
During E3, Nintendo has released over a dozen brand-new native screenshots for Pokkén Tournament DX showcasing some of the new characters and areas. As such, we have added them to our Pre-Release Screenshot page. Click the image to go to the page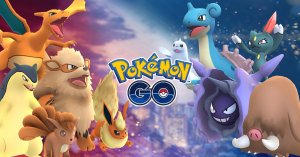 In The Games Department
Pokémon GO
The Pokémon GO Solstice Event has begun. This event has Fire & Ice-type Pokémon appear more often, as well as tripling experience from Pokémon capture bonuses and hatching Eggs. In addition to this, the cost of Lucky Eggs is reduced by 50%. This event runs until 20:00 UTC on Tuesday June 20th 2017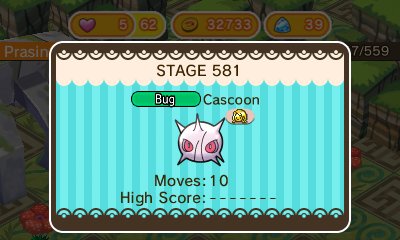 In The Games Department
Pokémon Shuffle - New Stages
The latest update to Pokémon Shuffle has come and includes many brand new stages. We're currently working through them and will be adding them to our Location page and our Pokémon Listings so keep checking back.
In addition to this, early stages have been altered to give various items.
Stage 50: Moves + 5, Stage 70, Disruption Delay, Stage 80 Mega Start, Stage 100 Disruption Delay, Stage 110 Mega Start, Stage 130 Disruption Delay, Stage 140 Mega Start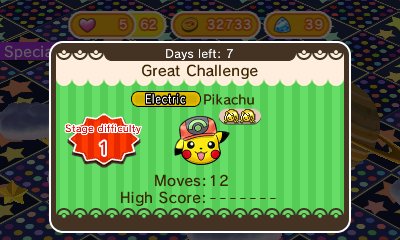 In The Games Department
Pokémon Shuffle - Events
A few brand new challenges have begun on Pokémon Shuffle and Pokémon Shuffle Mobile.
First, the Original Cap Pikachu is being distributed to all players
Next, a special stage for Hoenn Cap Pikachu has begun. It runs until June 20th 2017
Finally, repeat events for Tornadus and Landorus Therian Formes have begun. They both run until June 27th 2017
The game has also updated giving various Pokémon new maximum levels with Raise Max Level and new Skills with Skill Swap.
All of these require the version 1.4.15 to download. Our Pokémon listings have been updated with these Pokémon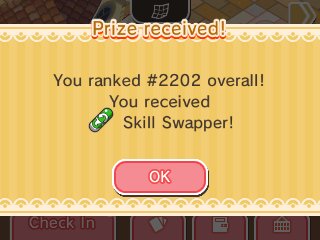 In The Games Department
Pokémon Shuffle - Events
If you were one of the lucky players worldwide who ranked in the Primarina competitive stage over the past week, then the prize is now available to be received. The Skill Swapper, Attack Power, Mega Speedup and Raise Max Level for the higher ranked players will be obtained. If you didn't qualify, then you can redeem an Attack Power. To get these items, simply Check In between now and June 20th 2017 at 06:00 UTC and you will receive the item.