15-04-2017 02:18 BST / 21:50 EDT by Serebii
This update may be amended throughout the day so be sure to check back. If you have any ideas for the site, be sure to send them in
With the new generation out, the Chatroom & Discord Chat has been rife with discussion while the WiFi Chatroom has been a place for battles & trades, so be sure to visit them. Our Forums have also had these discussion and are a bustling trade and competitive section for the games. Be sure to like our FaceBook Page.
Last Update: 02:44 GMT
Edit @ 02:44: Ho-Oh Event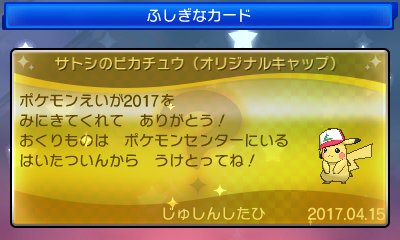 In The Games Department
Pokémon Sun & Moon - Original Cap Pikachu
To tie in with the 20th movie, Pokémon! I Choose You, the first special promotion has begun in Japan. If you prebook tickets in Japan, you will get a Serial Code that can be used to unlock one of six Pikachu wearing one of Ash's caps from over the years. This distribution provides Original Cap Pikachu, which has Ash's hat from the Kanto and Johto series of the anime. This Pikachu also comes with the special Pikashunium Z Z-Crystal which turns the move Thunderbolt into the Z-Move 10,000,000 Volt Thunderbolt. This distribution is available until May 1st 2017, with a repeat coming in July, so be sure to get it while you can. Our Event Database has full details of this event.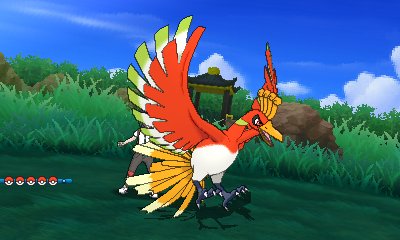 In The Games Department
Pokémon Sun & Moon - Ho-Oh
Following the announcement in CoroCoro, it has now been confirmed that the Ho-Oh to tie in with the movie, Pokémon! I Choose You, will be distributed in Japan through Serial Code in the August Issue of the CoroCoro, due out on July 15th 2017, the same day as the movie releases. Details of this event are still unknown but will be provided between now and then.