17-03-2017 05:04 GMT / 01:04 EDT by Serebii
This update may be amended throughout the day so be sure to check back. If you have any ideas for the site, be sure to send them in
With the new generation out, the Chatroom has been rife with discussion while the WiFi Chatroom has been a place for battles, trades and Friend Safari hunting, so be sure to visit them. Our Forums have also had these discussion and are a bustling trade and competitive section for the games. Be sure to like our FaceBook Page.
Last Update: 05:04 GMT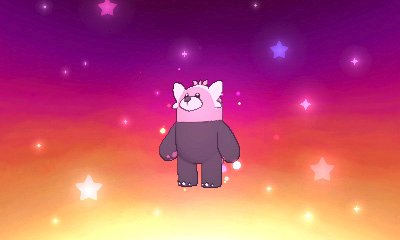 In The Games Department
Pokémon Sun & Moon - Bewear Event
It has been announced that a special Bewear distribution will run in Pokémon Centers across Japan to tie in with the Sparkling Spring Festival campaign. During this, from April 15th to May 7th you will be able to obtain a Bewear. Currently no details are known about the Bewear but we'll bring more as it comes.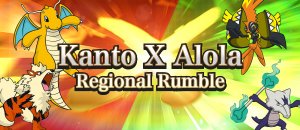 In The Games Department
Pokémon Sun & Moon - Battle Competition
Battles for the next Battle Competition have begun. This is the Kanto X Alola Regional Rumble competition. This is a Single Battle competition with standard rules requiring the Kanto & Alola Pokédex only. Mewtwo, Mew, Zygarde, Cosmog, Cosmoem, Solgaleo, Lunala, Necrozma, and Magearna cannot be used.. Mega Stones are also not allowed. Battles will run from March 17th through March 19th. All entrants who play 3 or more battles will get the Pidgeotite and Steelixite Mega Stones.