19-07-2017 05:08 BST / 00:08 EDT by Serebii
This update may be amended throughout the day so be sure to check back. If you have any ideas for the site, be sure to send them in
Since the reveal of Pokémon Ultra Sun & Ultra Moon, the Chatroom & Discord Chat has been rife with discussion while the WiFi Chatroom has been a place for battles & trades, so be sure to visit them. Our Forums have also had these discussion and are a bustling trade and competitive section for the games. Be sure to like our FaceBook Page.
Last Update: 09:56 BST
Edit @ 05:30: Magikarp Jump & Duel | Edit @ 09:56: Pokémon Duel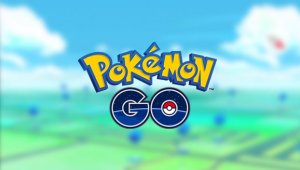 In The Games Department
Pokémon GO
The next patch for Pokémon GO has been announced, bringing the game up to Version 1.39. This patch is being pushed to devices and includes a myriad of fies focused on Raid Battles. First you'll be able to spin a Gym after completing a Raid Battle. You'll also be able to give berries to your Pokémon in Gyms despite not being near them, just with a decreased motivation boost. It also boosts search functionality in the Pokémon Collection screen and gives further information on how a Pokémon was caught. This update is being pushed to devices so should be available worldwide soon
Edit @ 19:28: It has also been confirmed that GO Fest will be streamed by Niantic. We'll post a link to the stream when it begins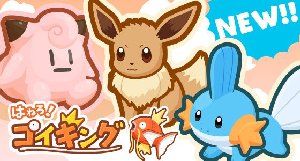 In The Games Department
Pokémon Magikarp Jump
A new patch has gone live for Magikarp Jump. This is a small patch which mirrors the one released on Android a week ago. This patch fixes a few bugs with the game, most specifically the bug that prevents players from being able to backup their data to move to another device.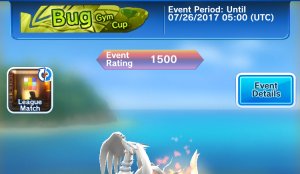 In The Games Department
Pokémon Duel - Update
The smartphone game, Pokémon Duel, has had a new update. This update brings the Bug Gym Cup. Trophies will also be given at the end of the event with you being able to display on your ranking screen. This event has all Bug-type Movement 1 & 2 figures get an increase of 1 for movement and Fire-types getting an Attack increase of 20 for each attack. It also gives the Fletchinder & Talonflame Figures as a prize. It lasts until July 26th at 04:59 UTC with Booster Redemptions until August.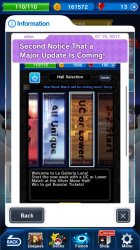 In The Games Department
Pokémon Duel - Major Update
The first detail about the major update coming to Pokémon Duel has been announced. In this, the game showcases a new screenshot showing a list of the Halls from the Single Player. With this, a special mission has been given such as using all Unique figures or only figures that are UC or lower on specific stages. The full context of this has yet to be revealed with the next note coming next week on July 26th.