26-04-2017 10:05 BST / 05:05 EDT by Serebii
This update may be amended throughout the day so be sure to check back. If you have any ideas for the site, be sure to send them in
With the new generation out, the Chatroom & Discord Chat has been rife with discussion while the WiFi Chatroom has been a place for battles & trades, so be sure to visit them. Our Forums have also had these discussion and are a bustling trade and competitive section for the games. Be sure to like our FaceBook Page.
Last Update: 10:56 GMT
Edit @ 10:56: Pokémon Duel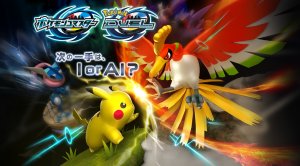 In The Games Department
Pokémon Duel - Update
The smartphone game, Pokémon Duel, has had a new update. This patch takes it to version 3.0.7 and contains a variety of bug fixes and requires 163MB of space on your mobile device to download. It is required to update in order to play the game
This patch contains various bug fixes, as well as the balance updates for the Dialga, Palkia, Deoxys, Groudon, Rayquaza, Kyogre, Shiftry, Reuniclus, Solosis, Duosion, Psyduck, Kabuto & Nuzleaf announced yesterday. It also added 15 returning figures to the Boosters. It also added a new Orange Time Booster which are guaranteed to hold Water-type or Grass-type Pokémon.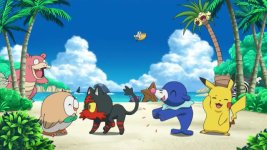 In The Anime Department
Pokémon Sun & Moon - Episode Titles
The Pokémon Fan magazine has revealed the next new episode title from Pokémon Sun & Moon. This episode is set to air on May 18th 2017 and features the first anime appearance of Gladion
Episode 970: Come Forth, Lycanroc with the Crimson Look!!