04-11-2018 13:00 GMT / 08:00 EST by Serebii
This update may be amended throughout the day so be sure to check back. If you have any ideas for the site, be sure to send them in
Since the release of Pokémon Ultra Sun & Ultra Moon, the Discord Chat has been rife with discussion, so be sure to visit it. Our Forums have also had these discussion and are a bustling trade and competitive section for the games. Be sure to like our FaceBook Page.
Last Update: 16:36 GMT
Edit @ 16:36: Poké Ball Plus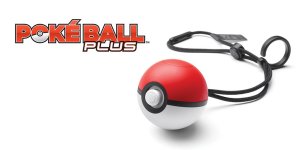 In The Games Department
Pokémon Let's Go, Pikachu! & Let's Go, Eevee!
Some further information about how the Poké Ball Plus works has been released, hidden on an official Japanese Nintendo site's news section. As previously revealed, the device can run as a controller for the game as well as a Pokémon GO Plus and it can also have a Pokémon sent into it from Pokémon Let's Go to collect rewards. However, we now have details on how the device works if it is set to Pokémon GO Plus mode while having a Pokémon saved inside it. If it has a Pokémon in it, when it's acting like a Pokémon GO Plus, it will spin all PokéStops automatically without prompting you, getting you the items. If, however, you don't have a Pokémon in the device, you will get notified through vibration much like the Pokémon GO Plus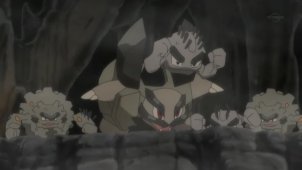 In The Anime Department
Pokémon Sun & Moon - Episode Pictures
As usual, we have done pictures from the episode that aired in Japan today. This episode features Ash & co. summoned as the Ultra Guardians to investigate some mysterious signals in Wela Volcano. The AniméDex has been updated with the contents of this episode. Click the picture to go to the gallery but be warned however as they contain spoilers.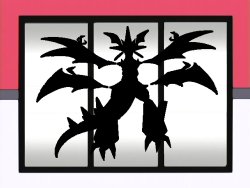 In The Pokémon of the Week Department
Who's That Pokémon
Today marks one hundred & second entry into the Generation VII competitive field with an Alola Pokémon. These entries are created by the visitors for the visitors and then compiled by our writers Psynergy, Jellal, Aposteriori, & Mcdanger. To get involved, Click here for the discussion forum
Today, we are covering a Pokémon introduced in the seventh generation. Reminiscent of the Ultra Beasts, this life-form, apparently asleep underground, is thought to have come from another world in ancient times. Light is apparently the source of its energy. It has an extraordinarily vicious disposition and is constantly firing off laser beams. It looks somehow pained as it rages around in search of light, which serves as its energy. It's apparently from another world. If it isn't devouring light, impurities build up in it and on it, and Necrozma darkens and stops moving.. So, here it is, the one-hundred & second entry, Necrozma