07-06-2018 08:29 BST / 03:29 EDT by Serebii
Be sure to check yesterday's update for news on Pokémon Let's Go Pikachu & Eevee. This update may be amended throughout the day so be sure to check back. If you have any ideas for the site, be sure to send them in
Since the release of Pokémon Ultra Sun & Ultra Moon, the Discord Chat has been rife with discussion, so be sure to visit it. Our Forums have also had these discussion and are a bustling trade and competitive section for the games. Be sure to like our FaceBook Page.
Last Update: 22:15 BST
Edit @ 09:21: Pokémon Duel | Edit @ 12:02: Episode Pictures | Edit @ 16:00: Pokémon GO | Edit @ 17:23: Regional Dates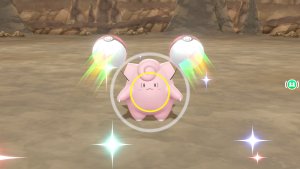 In The Games Department
Pokémon Let's Go Pikachu & Pokémon Let's Go Eevee
As part of continued statements to press, The Pokémon Company has reconfirmed that motion control is compulsory in the game. In docked or tabletop mode, capture is done by flicking the JoyCons and in handheld you move the Switch around to aim and press A button to throw the ball. At present there is no word of any non-motion control to capture.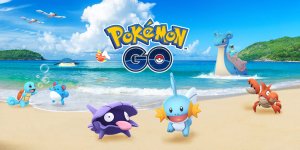 In The Games Department
Pokémon GO
Niantic have announced the next Pokémon GO event. This is the Water Festival 2018 event and features the return of Kyogre in Raid Battles, with its Shiny appearance being possible, and increases in Water-type spawns with triple Stardust on Water-type captures. It confirms that Shellder will also be shiny during this event. Finally, 2km eggs will earn double stardust and candy for special Pokémon such as Totodile, Mudkip & Corphish. It runs from later today at 20:00 UTC until June 21st at 20:00 UTC.
Edit @ 21:00: The event is now live and comes with three new special boxes as well as the Super Incubator for 200 coins. The boxes are:
Special Box - 6 Incense, 2 Incubators, 3 Premium Raid Passes - 480 Coins
Great Box - 4 Incubators, 8 Lucky Egg, 8 Premium Raid Pass & 6 Lure Moudle - 780 Coins
Ultra Box - 12 Incense, 10 Super Incubators, 12 Premium Raid Pass & 18 Star Piece - 1480 Coins
Edit @ 22:15: As the event is over an hour old, new Raid Bosses are being discovered. We're adding them to our Event Page and Raid Battles page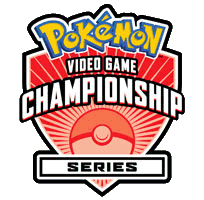 In The Games Department
Pokémon Championships
The Pokémon Company have announced the dates for Regional Championships for the 2018/19 season to earn a place to the 2019 World Championships
North America September 14th - 16th - Greater Philadelphia Expo Center at Oaks, Oaks, PA
October 6th - 7th - Memphis Cook Convention Center, Memphis, TN
October 26th - 28th - Oregon Convention Center, Portland, OR
November 24th - 25th - Berglund Special Events Center, Roanoke, VA
December 15th - 16th - Anaheim Convention Center, Anaheim, CA
January 19th - 20th - Hyatt Regency DFW, DFW Airport, TX (located near Terminal C of the Dallas/Fort Worth International Airport)
February 22nd - 24th - Gateway Center, Collinsville, IL (near St. Louis, MO)
March 9th - 10th - Pearson Convention Center, Brampton, Ontario, Canada (near Toronto)
March 16th - 17th - Greensboro Coliseum Complex—Special Events Center, Greensboro, NC
April 6th - 7th - Crowne Plaza Denver Airport Convention Center, Denver, CO (TCG Only)
April 19th - 21st - Ocean Center, Daytona Beach, FL
May 4th - 5th - Connecticut Convention Center, Hartford, CT
May 18th - 19th - Santa Clara Convention Center, Santa Clara, CA
June 1st - 2nd - Monona Terrace Community and Convention Center, Madison, WI

Europe
December 15th - 16th - Harrogate Convention Centre, Harrogate, UK
May 11th - 12th - Brunel's Old Station, The Passenger Shed, Bristol, UK .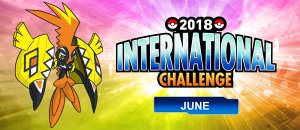 In The Games Department
Pokémon Ultra Sun & Ultra Moon - Battle Competition
Registration for the next Battle Competition has begun. This is the 2018 International Challenge June competition. This is a Double Battle competition using standard VGC rules, with players being able to earn CP to go towards qualification for the World Championships.. All Pokémon will be raised to Level 50 for the duration of the competition. Registration runs from June 7th 2018 to June 14th 2018. Battles will run from June 15th through June 17th. All entrants will get the 50 Battle Points.
In addition to this, this allows players to earn Championship Points to go towards a place in the World Championships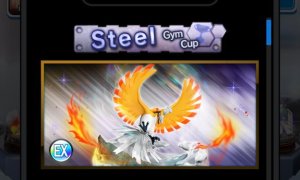 In The Games Department
Pokémon Duel - Update
The special Gym Cup, the Stee Gym Cup has begun in Pokémon Duel. This Gym Cup increases the movement of Steel-type figures and increases the White & Gold Attacks of Fir-type Pokémon by 20. Within this, you can get the special Shiny Ho-Oh figure. It runs until May 28th 2018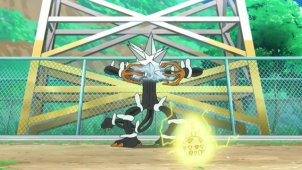 In The Anime Department
Pokémon Sun & Moon - Episode Pictures
As usual, we have done pictures from the episode that aired in Japan today. This episode features Ash & co. have to stop a clash between the Ultra Beasts Xurkitree and Blacephalon. The AniméDex has been updated with the contents of this episode. Click the picture to go to the gallery but be warned however as they contain spoilers.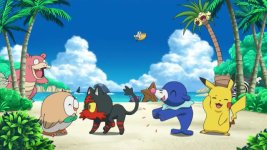 In The Anime Department
Pokémon Sun & Moon - Episode Title
Japanese TV Guides have revealed new episode titles for upcoming episodes of the anime. This episode is due to air on July 5th and features Ash enter the Battle Royals again.
Episode 1024: The Young Flame of Alola! The Birth of Royal Ash!!