08-09-2018 04:00 BST / 23:00 EDT by Serebii
This update may be amended throughout the day so be sure to check back. If you have any ideas for the site, be sure to send them in
Since the release of Pokémon Ultra Sun & Ultra Moon, the Discord Chat has been rife with discussion, so be sure to visit it. Our Forums have also had these discussion and are a bustling trade and competitive section for the games. Be sure to like our FaceBook Page.
Last Update: 00:47 BST
Edit @ 17:11: Pokénchi Let's Go Reveal | Edit @ 00:03: Let's Go Pokénchi News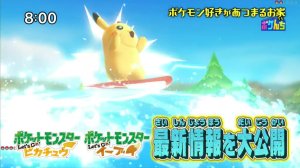 In The Games Department
Pokémon Let's Go, Pikachu! & Let's Go, Eevee!
During this week's episode of Japanese variety show, Pokénchi, game director Junichi Masuda appeared and showcased new content about Let's Go. This content started off by showcasing a Pikachu using Surf in battle against a Geodude. Be sure to keep checking back for further details from this episode as they come. We hope to have official upload of footage soon
Edit @ 00:27: In the actual segment featuring Junichi Masuda, they went into detail showcasing various changes with HMs where you call upon Pikachu/Eevee to summon a hidden technique to cut trees with the technique Diagonal Cut (ヒジュツ・ケサギリ) or surf with the Water Walk (ヒジュツ・ミズバシリ) technique. These moves do not take up your moveslots
Edit @ 00;30: It also showcased Eevee using a new Fire-type move called Flare Burn (めらめらバーン) in Japanese
Edit @ 00:40: The move Pikachu used was also not Surf but a new Water-type move called Splash Surf (ざぶざぶサーフ)
Edit @ 00:47: Created a brand new New Moves Page for our Let's Go section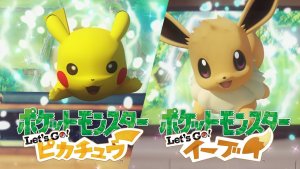 In The Games Department
Pokémon Let's Go, Pikachu! & Let's Go, Eevee!
It has been confirmed that, during the episode of Pokénchi next week, airing on September 16th 2018, an exclusive trailer about Pokémon Let's Go, Pikachu! & Let's Go, Eevee! will be shown. At present it's unclear what will be shown but we'll provide full details as they come so be sure to keep checking back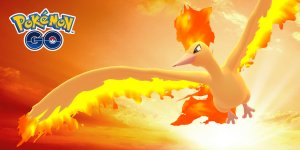 In The Games Department
Pokémon GO - Moltres Day
Today marks the Pokémon GO Moltres Day. On this day, for three hours in each region, Moltres will appear exclusively in Raid Battles with a three hour timer at all gyms during the event. In addition to this, you will be able to get five free Raid Passes when you spin Gyms, but not able to get the next one until you've used one. With this, Moltres can also now be found Shiny. This special event runs at these times:
Asia & Oceania: 03:00 UTC - 06:00 UTC (12:00 JST - 15:00 JST)
Europe: 09:00 UTC - 12:00 UTC (10:00 BST - 13:00 BST / 12:00 CET - 15:00 CET)
North America: 18:00 UTC - 21:00 UTC (11:00 PDT - 14:00 PDT / 14:00 EDT - 17:00 EDT)