16-08-2018 12:17 BST / 07:17 EDT by Serebii
This update may be amended throughout the day so be sure to check back. If you have any ideas for the site, be sure to send them in
Since the release of Pokémon Ultra Sun & Ultra Moon, the Discord Chat has been rife with discussion, so be sure to visit it. Our Forums have also had these discussion and are a bustling trade and competitive section for the games. Be sure to like our FaceBook Page.
Last Update: 21:21 GMT
Edit @ 13:32: Episode Pictures | Edit @ 16:02: Pokémon GO | Edit @ 21:21: Regirock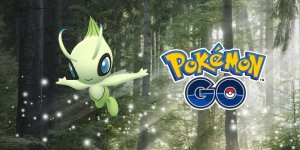 In The Games Department
Pokémon GO
Niantic have confirmed thyat Celebi is to be available through Special Research in Pokémon GO on August 20th. This Special Research will involve many things including various Pokémon encounters and more. It can be done once you've reached the third stage of the Mew Special Research and, if you're not done on Mew, can be done at the same time. If you got Celebi at GO Fest, then you will get additional candy. The official posting also states that more Johto Pokémon will appear around the time of Celebi's appearance. In addition to this, a Celebi T-Shirt is available for free in the Style Shop, and HeartGold & SoulSilver outfits will also unlock based on progress of your Johto Pokédex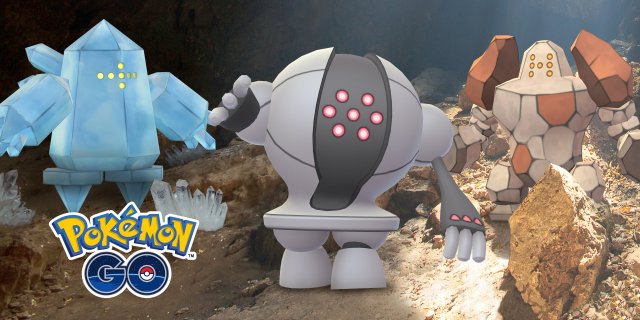 In The Games Department
Pokémon GO
The Legendary Pokémon Regirock is now in Raid Battles in Pokémon GO. It will appear in all tier 5 Raid Battles until September 20th 2018. This follows on from Registeel who has been in Raid Battles since July. With this, various Raid Battles have also changed and we are currently trying to catalogue the changes
Edit @ 22:12; Various Raid Bosses including Roselia and Tangela have been discovered and are being added to the section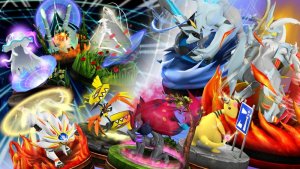 In The Games Department
Pokémon Duel - Update
The smartphone game, Pokémon Duel, has had a new update. This patch takes it to version 6.2.0 and requires 247MB of space on your mobile device to download. It is required to update in order to play the game
In addition to the balance patches announced yesterday, this patch contains new Beginner Missions that give smaller rewards have started. Special bundles including Shiny Greninja, as well as many other hard to get figures, have also become available to purchase for a week.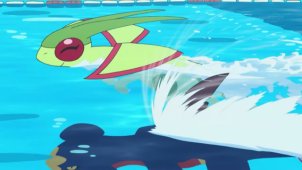 In The Anime Department
Pokémon Sun & Moon - Episode Pictures
As usual, we have done pictures from the episode that aired in Japan today. This episode features Ash & Co. going to a resort to relax. The AniméDex has been updated with the contents of this episode. Click the picture to go to the gallery but be warned however as they contain spoilers.