16-01-2018 05:19 GMT / 00:19 EST by Serebii
This update may be amended throughout the day so be sure to check back. If you have any ideas for the site, be sure to send them in
Since the release of Pokémon Ultra Sun & Ultra Moon, the Chatroom & Discord Chat has been rife with discussion while the WiFi Chatroom has been a place for battles & trades, so be sure to visit them. Our Forums have also had these discussion and are a bustling trade and competitive section for the games. Be sure to like our FaceBook Page.
Last Update: 06:35 BST
Edit @ 06:03: Pokémon Shuffle | Edit @ 06:35: Pokémon Duel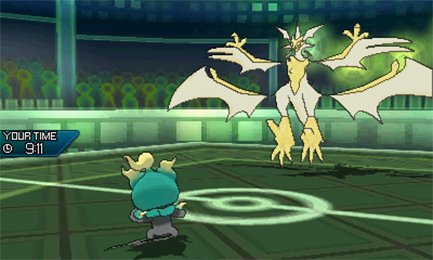 In The Games Department
Pokémon Ultra Sun & Ultra Moon - Special Battle Season 8
The Special Battle rules for Season 8 have been revealed. Season 8 will run from January 23rd to March 12th 2018 and runs on Sun & Moon and Pokémon Ultra Sun & Ultra Moon, with rankings separate to eachother. This ruleset allows for use of all Pokémon within the new Alola Pokédex
Battle type: Single Battle
Pokémon Restrictions: National Pokédex. No more than 1 of Mewtwo, Mew, Lugia, Ho-Oh, Celebi, Kyogre, Groudon, Rayquaza, Jirachi, Deoxys, Dialga, Palkia, Giratina, Phione, Manaphy, Darkrai, Shaymin, Arceus, Victini, Reshiram, Zekrom, Kyurem, Keldeo, Meloetta, Genesect, Xerneas, Yveltal, Zygarde, Diancie, Hoopa, Volcanion, Cosmog, Cosmoem, Solgaleo, Lunala, Necrozma, Magearna, and Marshadow.
The other standard rules apply, including all set to Level 50 if above that, and you choose 3 Pokémon out of your 6, and you cannot have two Pokémon holding the same hold item. Battles have a 10 minute duration, with turns having a 60 second timer.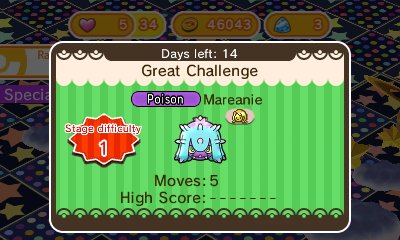 In The Games Department
Pokémon Shuffle - Events
A few brand new challenges have begun on Pokémon Shuffle and Pokémon Shuffle Mobile.
First is a new stage featuring Mareanie. This stage will run until January 30th 2018
Next is a stage featuring Electrode, a Pokémon previously exclusive to Expert stages. It runs until January 23rd 2018
Next is a Mega Salamence competitive stage. This is a competitive stage that runs until January 23rd 2018. Finally, the Xurkitree, Palossand, Lycanroc & Thundurus Therian Forme stages have begun a repeat run
All of these require the version 1.5.1 to download. Our Pokémon listings have been updated with these Pokémon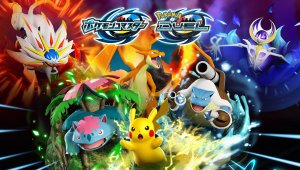 In The Games Department
Pokémon Duel - Balance Patch
Tomorrow, a new version of Pokémon Duel is being uploaded following the weekly maintenance. This update is Version 5.0.6 and includes a variety of changes. In it, some figures are set to be updated
Drapion
Movement increased from 1 to 2
Arbok
Added new ability: Shed Skin
Increased power of Poison Fang from 40 to 50
Seviper
Added new ability: Rapid Approach
Increased wheel size of Toxic Fluid & Poison Tail
Decreated wheel size of Wrap