25-09-2018 07:13 BST / 02:13 EDT by Serebii
Be sure to check yesterday's update for huge news. This update may be amended throughout the day so be sure to check back. If you have any ideas for the site, be sure to send them in
Since the release of Pokémon Ultra Sun & Ultra Moon, the Discord Chat has been rife with discussion, so be sure to visit it. Our Forums have also had these discussion and are a bustling trade and competitive section for the games. Be sure to like our FaceBook Page.
Last Update: 14:00 BST
Edit @ 09:27: World Championships Teams | Edit @ 14:00: Meltan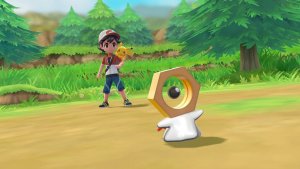 In The Games Department
Pokémon Let's Go, Pikachu! & Let's Go, Eevee!
Following the surprise reveal of it on Saturday after Community Day, The Pokémon Company has announced the brand new Pokémon. This Pokémon is called Meltan. It's a Steel-type and classified as the Hex Nut Pokémon. It is a new mythical Pokémon which will be available in Pokémon Let's Go, Pikachu! & Let's Go, Eevee! with a connection to Pokémon GO
Edit @ 14:07: New screenshots have been added to our Pre-Release Screenshot Page
Edit @ 14:09: All data has been added to our Pre-Release Pokémon Page and a special Pokédex Page has been created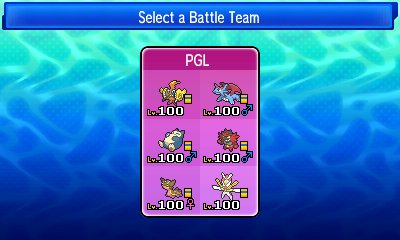 In The Games Department
Pokémon Ultra Sun & Ultra Moon - QR Code Teams
Following the Pokémon World Championships in Nashville, Tennesse last month, the Pokémon Global Link has published QR Codes of the teams of the winners and runners up of the VGC in all three divisions which you can then use to battle online with friends or in the Battle Tree. To get these, you need to log into the Pokémon Global Link and select the team you wish to play with. All QR Codes are unique to each of your games so they cannot be shared.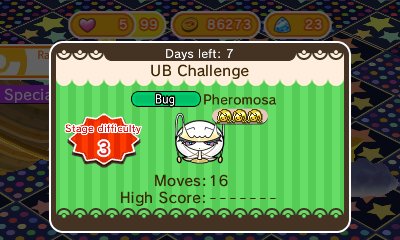 In The Games Department
Pokémon Shuffle - Events
Pokémon Shuffle has begun Week 9 of its event cycle. This cycle continues the Escalation Battle from last week as well as the following stages that will run for a week
The Ultra Challenge Stage is a stage for Pheromosa
The Great Challenge Stages are Gyarados, Shiny Metagross, Noivern, Passimian & Minior
The Daily Pokémon are Oricorio Pom-Pom Style, Wishiwashi, Komala, Fomantis, Torracat
There's a One Chance Per Day stage for Pinsir
There's a Competitive stage for Mega Gyarados
In addition to this, there's a Pokémon Safari featuring Salandit, Alolan Geodude, Roggenrola, Alolan Graveler, Boldore, Rockruff, Mareanie, Togedemaru, Alolan Golem & Gigalith, which will run for two weeks.