27-03-2018 05:36 BST / 00:36 EDT by Serebii
This update may be amended throughout the day so be sure to check back. If you have any ideas for the site, be sure to send them in
Since the release of Pokémon Ultra Sun & Ultra Moon, the Discord Chat has been rife with discussion, so be sure to visit it. Our Forums have also had these discussion and are a bustling trade and competitive section for the games. Be sure to like our FaceBook Page.
Last Update: 18:23 BST
Edit @ 07:00: Pokémon Shuffle Events | Edit @ 17:21: Pokkén Tournament Group Match | Edit @ 18:23: Pokémon GO Community Day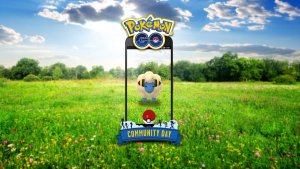 In The Games Department
Pokémon GO
Niantic have announced the next Pokémon GO Community Day on April 15th, This event will quarter the distance required to hatch eggs and has 3 Hour Lure Modules. However, it will also give out special Mareep with a yet unannounced special move. We'll bring more details as they come. This runs at specific times:
The Asia-Pacific region: 12:00 P.M. to 3:00 P.M. JST (GMT +9)
Europe, the Middle East, Africa, and India: 09:00 A.M. to 12:00 P.M. UTC (GMT +0)
The Americas and Greenland: 11:00 A.M. to 2:00 P.M. PST (GMT -8)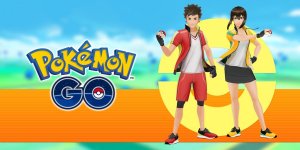 In The Games Department
Pokémon GO
A new outfit has gone live in Pokémon GO. This is the special Gym Leader outfit, based on Ace Trainers in Omega Ruby & Alpha Sapphire, and is unlocked as you go through the game and earn the Gym Leader medal. As you unlock each tier of medal, the outfit will unlock and be able to be purchased in the Style Shop in exchange for coins. You can purchase it in three colours, each matching Team Valor, Mystic or Instinct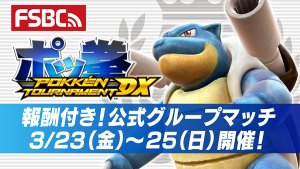 In The Games Department
Pokkén Tournament DX
The next special Group Match has been announced on Pokkén Tournament DX. From April 6th through April 8th you can participate in the "Searing Blaze" Group Match. This cup is a Basic Battle competition, once again on a Fixed Battle Arena. Participating in this brings a special title reward based on Charizard, and if you place highly you'll get other titles based on your placement.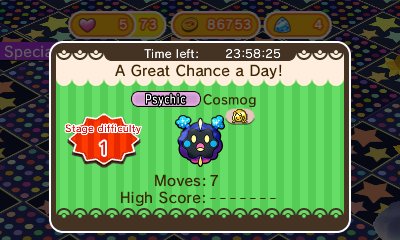 In The Games Department
Pokémon Shuffle - Events
Pokémon Shuffle has begun Week 7 of its event cycle. This cycle continues the Escalation Battle from last week as well as the following stages that will run for a week
The Ultra Challenge Stage is a stage for White Kyurem
The Great Challenge Stages are Chikorita (Winking), Dialga, Lycanroc, Toxapex & Salazzle
The Daily Pokémon are Lunatone, Tyrogue, Castform, Mantyke & Solrock
There's a One Chance Per Day stage for Cosmog
There's a Competitive Stage against Mega Manectric
In addition to this, there's a Pokémon Safari featuring Darumaka, Electrike, Plusle, Minun, Alolan Diglett, Darmanitan, Pikachu (Winking), Raichu (Winking), Manectric & Alolan Dugtrio, which will run for two weeks.