28-09-2018 06:04 BST / 01:04 EDT by Serebii
Be sure to check yesterday's update for exclusive Let's Go Footage. This update may be amended throughout the day so be sure to check back. If you have any ideas for the site, be sure to send them in
Since the release of Pokémon Ultra Sun & Ultra Moon, the Discord Chat has been rife with discussion, so be sure to visit it. Our Forums have also had these discussion and are a bustling trade and competitive section for the games. Be sure to like our FaceBook Page.
Last Update: 17:29 BST
Edit @ 06:19: Pokémon Duel Update | Edit @ 08:11: Episode Title | Edit @ 09:49: The Power of Us | Edit @ 17:29: Pokémon GO Outfits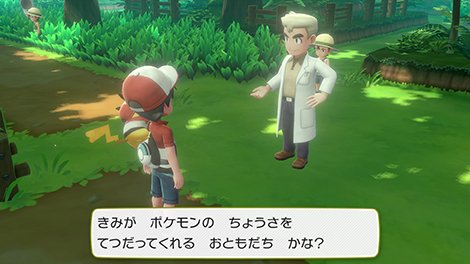 In The Games Department
Pokémon Let's Go, Pikachu! & Let's Go, Eevee!
A small playable tour for Pokémon Let's Go, Pikachu! & Let's Go, Eevee! have been announced for Japan. This will run on October 6th, 13th and 14th with more dates being announced on October 5th. These are taking place in various stores in Tohoku, Kanto, Tokai, Kansai, Chugoku and Shikoku regions and will offer the playable demo in Viridian Forest, slightly different to the ones played elsewhere, as well as a meet with the Pikachu & Eevee mascots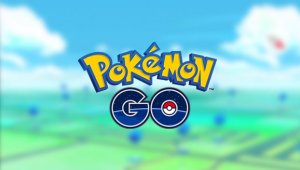 In The Games Department
Pokémon GO
Several new outfits have been added to Pokémon GO. These outfits comprise of 6 hats. There's a Bulbasaur, Charmander & Squirtle hat and a hat for Team Valor, Mystic and Instinct. Each hat costs 150 Poké Coins to purchase. We have updated our Style Section to include these new outfits but here are the two main styles
Edit: At present there's a periodical bug where purchasing a cap will result in getting one of the other options. At present Niantic has yet to comment on this bug

| | |
| --- | --- |
| Face Cap | Team Cap |
| | |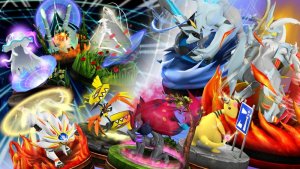 In The Games Department
Pokémon Duel - Balance Patch
On Monday, a new version of Pokémon Duel is being uploaded following the weekly maintenance. This update is Version 6.2.5 and includes a variety of changes and new feature. In it, some figures are set to be updated
Giratina Altered Forme
Remove Shadow Ability, adding new Distory Ability that moves Giratina one step further than Shadow and allows to move through Pokémon, while allowing Giratina to change form
Increases damage of Shadow Claw from 150 to 160
Increases damage of Hex from 70 to 100
Tapu Lele
Increases effectiveness of Psyshock from ☆☆ to ☆☆☆
Ralts, Kirlia & Gardevoir
Altered Ghost Sensor ability to block all types of Pokémon rather than just Ghost
Gardevoir
Increases damage of Moonblast from 70 to 140
Ralts
Changed effect of Imprison to make Pokémon with an Imprison marker spin a miss rather than a respin
Delphox
Increases damage of Fire Blast from 70 to 140
Increases damage of Flamethrower from 50 to 80
Braixen
Remove Light Screen and replace it with the Flame Kinesis move
Chandelure
Changed effect of Soul Burner ability to allow you to exclude all Pokémon with Branded markers on if you exclude Chandelure from the duel
Increases damage of Inferno from 110 to 130
Increases wheel size of Branded
Decreases wheel size of Miss
Gourgeist
Alters the Harvest Festival ability to be activated on KO rather than exclusion from the duel
Gastly
Increases wheel size of Destiny Bond
Decreased wheel size for Miss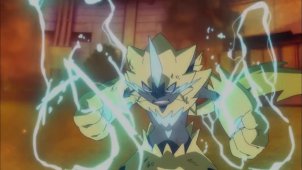 In The Anime Department
Pokémon - The Power of Us
Following the opening of pre-orders for some European and US dates/locations for the new movie, The Power of Us, in cinemas yesterday, more dates have been added globally allowing for even more locations to be made. This also now includes Australian locations. Be sure to check your local cinema or Fathom Events to see if they're showing the movie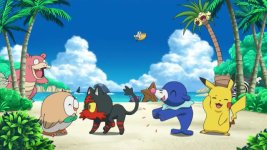 In The Anime Department
Pokémon Sun & Moon - Episode Title
The Pokémon Fan magazine has revealed new episode titles for upcoming episodes of the anime. These episodes are due to air on October 14th and October 21st respectively. The first features someone posing as the Masked Royal requiring Kukui to stand up and prove he is the Masked Royal. The second episode features the group at the Pokémon School setting up a special play performance
Episode 1035: Kukui Up Against the Wall! A Second Royal Mask!!
Episode 1036: The Hero Lilliel and the Alolan Cane!