19-04-2019 06:01 BST / 01:01 EDT by Serebii
This update may be amended throughout the day so be sure to check back. If you have any ideas for the site, be sure to send them in
Last Update: 14:01 BST
Edit @ 07:05: Sky Legend | Edit @ 09;13: Pokémon GO Raid Event | Edit @ 11:26: Episode Titles | Edit @ 11:28: Pokkén Tournament Group Match | Edit @ 14:01: Sentosa Tie-In Event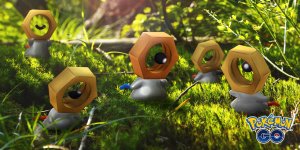 In The Games Department
Pokémon GO - Shiny Meltan Event Repeat
It has been confirmed that Shiny Meltan to re-appear in Mystery Boxes in Pokémon GO from April 24th 20:00 UTC to May 5th 20:00 UTC. With this, Mystery Boxes will once again only need 3 days for use which will now continue beyond the event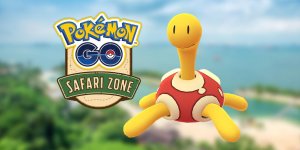 In The Games Department
Pokémon GO - Shuckle Event
To tie-in with the release of Shiny Shuckle in the currently running Sentosa Safari Zone, from 6am local time on April 20th to 10pm local time on April 21st, Shuckle will appear in larger amounts in Pokémon GO. With this, Shiny Shuckle will be available worldwide to all players. At present it isn't clear if Shiny Lapras, which is also in the Safari Zone, will also come. As always we've created an event page to keep track of this event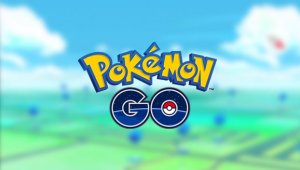 In The Games Department
Pokémon GO - Legendary Dinner Hour
A new event has appeared out of nowhere. In a similar style to the Legendary Lunch Hour, at 6pm local time today for Australia and New Zealand, every possible gym has spawned Level 5 Raid battles featuring Latios and Giratina Origin Forme. At present it's not clear if this will continue throughout the world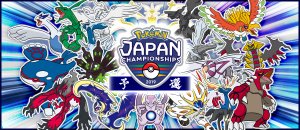 In The Games Department
Pokémon Ultra Sun & Ultra Moon - Battle Competition
Battles for the next Battle Competition has begun. This is the Pokémon Japan Championships 2019 competition and is for Japan only. This is a Double Battle competition using standard 2019 VGC rules where players can use 2 Restricted Pokémon (Mewtwo, Lugia, Ho-Oh, Groudon, Kyogre, Rayquaza, Dialga, Palkia, Giratina, Reshiram, Zekrom, Kyurem, Xerneas, Yveltal, Zygarde, Cosmog, Cosmoem, Solgaleo, Lunala & Necrozma) and is based on the Ultra Series where both Z-Crystals and Mega Evolutions are allowed. This competition offers a chance to qualify to the Japan Championships inside Japan. All Pokémon will be raised to Level 50 for the duration of the competition.
Battles will run from April 19th - April 22nd.
All entrants who play 3 or more matches will get a Shiny Tapu Fini which will be distributed some time in May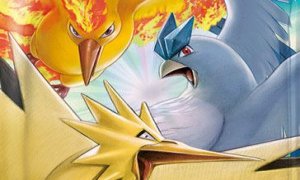 In The Trading Card Game Department
Pokémon Sun & Moon - Sky Legend Release
Next week, the next set of Pokémon Trading Card Game is released in Japan and today The Pokémon Company put out a full set list. As such, our card listing and the associated Cardex have been updated with the details of this set with translation help from Riyu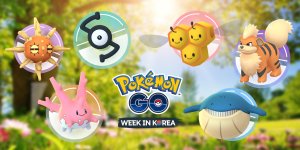 In The Games Department
Pokémon GO - Week in Korea
As part of the annual Pokémon Festa in Korea, where pop-up shops, parades and other Pokémon activities are held, it has been confirmed that another Pokémon GO Week in Korea event will be held. Pokémon Festa runs from May 3rd through May 12th. At present, no further details have been given for this event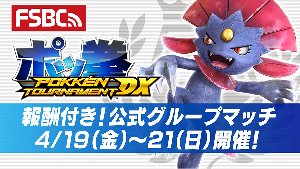 In The Games Department
Pokkén Tournament DX
The next special Group Match has been begun on Pokkén Tournament DX. From April 19th through April 22nd, you can participate in the "Sonic Slash" Group Match. This cup is a Team Battle competition, once again on a Fixed Battle Arena. Participating in this brings a special title reward based on Weavile, and if you place highly you'll get other titles based on your placement. If you already received the title from the last time it ran, you will not receive it again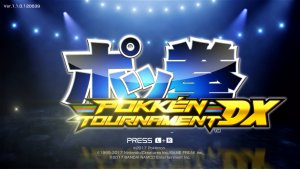 In The Games Department
Pokkén Tournament DX
The next special Group Match has been announced on Pokkén Tournament DX. From May 3rd through May 5th, you can participate in the "Infinite Eclipse" Group Match. This cup is a Basic Battle competition, once again on a Fixed Battle Arena. Participating in this brings a special title reward based on Darkrai, and if you place highly you'll get other titles based on your placement. If you already received the title from the last time it ran, you will not receive it again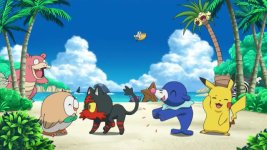 In The Anime Department
Pokémon Sun & Moon - Episode Title
A Japanese TV Guide has revealed the next episodes of the Pokémon Sun & Moon anime. These episodes are due to air on May 12th, 19th, 26th and June 2nd respectively. The first features Mallow helping out at Oranguru's restaurant. The second features Team Rocket's Matori target down the Bewear that protects Jessie & James. The third features Kiawe helping the others learn Z-Moves and the final episode features Kartana
Episode 1064: Mallow's Valiant Effort! The Forest Pokémon Café!!
Episode 1065: You're Being Watched! Team Rocket's Alola Forms!!
Episode 1066: Master the Z-Move! Kiawe's Fierce Boot Camp!!
Episode 1067: Perfect Sharpness! Kartana has Arrived!