22-03-2019 10:06 GMT / 05:06 EDT by Serebii
This update may be amended throughout the day so be sure to check back. If you have any ideas for the site, be sure to send them in
Last Update: 23:13 GMT
Edit @ 10:41: Japan Championships | Edit @ 13:52: Detective Pikachu | Edit @ 20:10: Pokémon GO | Edit @ 23:13: Community Day Box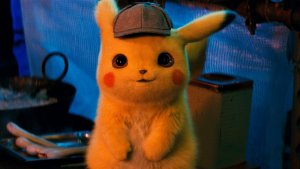 In The Movies Department
Pokémon: Detective Pikachu
A new 30 Second TV Spot has been released for the upcoming live-action movie, Pokémon - Detective Pikachu, which is due for global release on May 10th 2019. It stars Justice Smith as Tim Goodman, Kathryn Newton as Lucy Stevens and Ryan Reynolds as Pikachu. This new teaser trailer shows a fair bit more new footage showing the interactions with Tim and Pikachu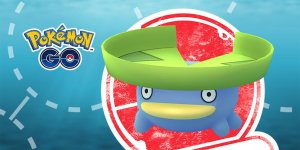 In The Games Department
Pokémon GO
Niantic have announced the next Pokémon GO event. This is the Weather Based Limited Research Day and runs on March 30th from 11am local time to 8pm local time. This makes Pokémon that appear in weather conditions more common with Limited Research Tasks to get Pokémon. Shiny Lotad and Shiny Castform Normal Form will appear. Castform will also now be able to have the move Weather Ball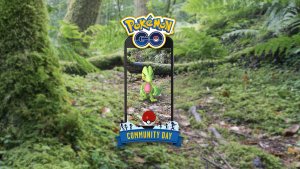 In The Games Department
Pokémon GO
Ahead of tomorrow's Treecko focused Community Day, a special Community Day Box is now available in the shop. For 480 Coins, you can receive 30 Ultra Balls, 2 Super Incubators, 3 Egg Incubators and 1 Lure Module. The Community Day runs at 3pm to 6pm in each local time zone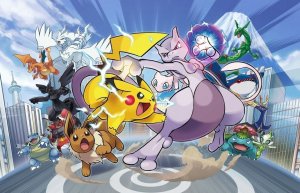 In The Games Department
Pokémon Japan Championships 2019
Details for the Japan Championships 2019 have been revealed. The Championships will run on June 8th and June 9th in the Makuhari Messe International Exhibition Center in Chiba City, Japan and have three different elements to it. June 8th are the qualifiers for each league and June 9th's battles are the main battles for those who got through Day 1
First is the VGC competition. This runs Ultra Series VGC 2019 rules and entry is only possible through ranking highly in the Japan Championships Qualifier Online Competition next month
The TCG runs as it normally does with the event rewarding points that can be used to gain an invite to the World Championships through various City Leagues. The Japan Championships give 600 Points to the Winner.
Finally, there is a Pokkén Tournament DX qualifier which runs the standard Double Elimination Format with the battles being Team Battles. It has a cap of 32 Players in Seniors and 128 Players in Masters.
All elements result in invites to the Pokémon World Championships in Washington D.C. this August.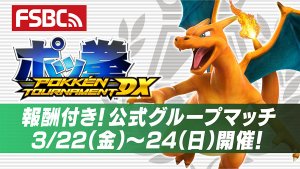 In The Games Department
Pokkén Tournament DX
The next special Group Match has been begun on Pokkén Tournament DX. From March 22nd through March 24th, you can participate in the "Searing Blaze" Group Match. This cup is a Team Battle competition, once again on a Fixed Battle Arena. Participating in this brings a special title reward based on Charizard, and if you place highly you'll get other titles based on your placement. If you already received the title from the last time it ran, you will not receive it again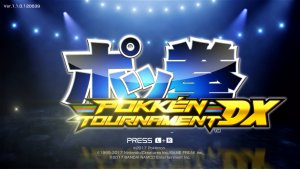 In The Games Department
Pokkén Tournament DX
The next special Group Match has been announced on Pokkén Tournament DX. From April 5th through April 7th, you can participate in the "Outrage Smasher" Group Match. This cup is a Basic Battle competition, once again on a Fixed Battle Arena. Participating in this brings a special title reward based on Garchomp, and if you place highly you'll get other titles based on your placement. If you already received the title from the last time it ran, you will not receive it again