27-08-2019 05:00 BST / 00:00 EDT by Serebii
This update will be amended throughout the day so be sure to check back. If you have any ideas for the site, be sure to send them in
Last Update: 21:02 BST
Edit @ 06:35: Pokémon Duel | Edit @ 16:06: Pokémon Regional Championships | Edit @ 18:43: Pokémon GO Special Research | Edit @ 20;33: Adventure Sync | Edit @ 21:02: Pokémon GO Trainer Battles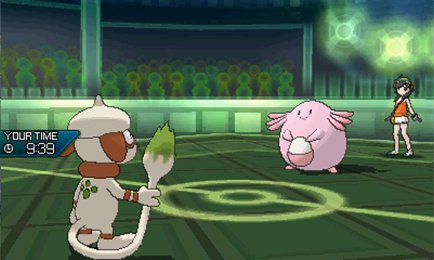 In The Games Department
Pokémon Ultra Sun & Ultra Moon - Special Battle Season 17
The Battle Spot Special Battle rules for Season 17 have been revealed. Season 17 will run from September 3rd through November 25th and runs on Sun & Moon and Pokémon Ultra Sun & Ultra Moon, with rankings separate to eachother. This ruleset only Level 1 Pokémon
Battle type: Single Battle
Pokémon Restrictions: No Mewtwo, Mew, Lugia, Ho-Oh, Celebi, Kyogre, Groudon, Rayquaza, Jirachi, Deoxys, Dialga, Palkia, Giratina, Phione, Manaphy, Darkrai, Shaymin, Arceus, Victini, Reshiram, Zekrom, Kyurem, Keldeo, Meloetta, Genesect, Xerneas, Yveltal, Zygarde, Diancie, Hoopa, Volcanion, Cosmog, Cosmoem, Solgaleo, Lunala, Necrozma, Magearna, Marshadow, Zeraora, and Ash-Greninja.
Banned Moves: Sonic Boom, Dragon Rage
The other standard rules apply, you choose 3 Pokémon out of your 6, and you cannot have two Pokémon holding the same hold item. Battles have a 10 minute duration, with turns having a 60 second timer. Pokémon transferred through Pokémon Bank are usable in this ruleset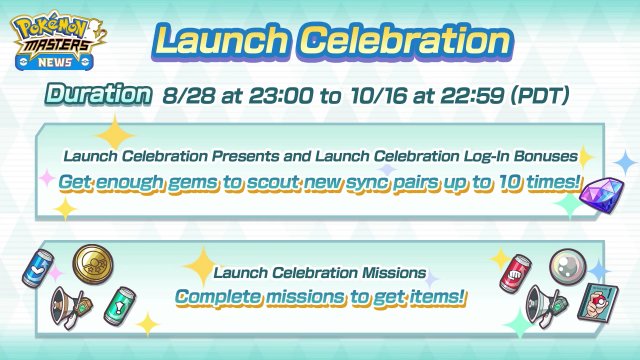 In The Games Department
Pokémon Masters
DeNA have announced a few new elements for Pokémon Masters. First, the first story event begins on September 2nd and features the trainer Blue and his Pidgeot and is called Reach for the Top. Events will return at later dates. There is also a Launch Celebration which runs from launch day until October 16th which provides log in bonuses and special missions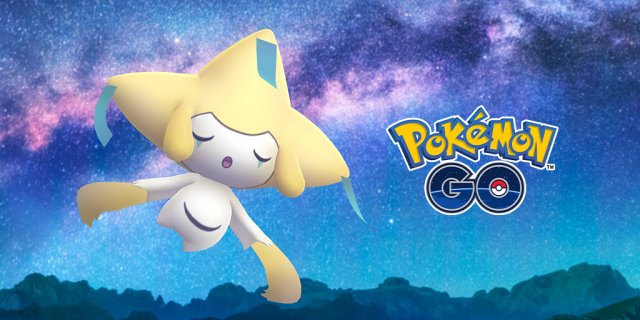 In The Games Department
Pokémon GO
Last week, the Special Research "A Thousand-Year Slumber" was released to all players with a reward of getting the Mythical Pokémon Jirachi. This research contained a roadblock of Spin a PokéStop 7 Days in a Row. Now, players have been able to complete that stage and we now have full details of the final part of the Research. Click the image to go to the page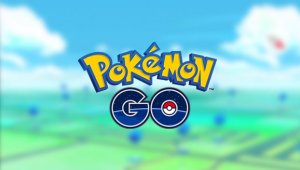 In The Pokémon Department
Pokémon GO
For those of you in the US, Canada and Mexico, the new Adventure Sync mode is now starting to be available to players. This Adventure Sync includes the capability of capturing new Pokémon found while Adventure Sync is active, even while the game is closed. It first went live in Australia two weeks ago. Players may receive a notification bringing this Adventure Sync mode to their attention and it can be toggled under the Push Notification options in the game's settings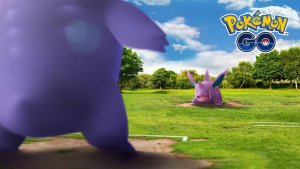 In The Pokémon Department
Pokémon GO
A new change has come to Trainer Battles in Pokémon GO. From now, Trainer Battles will have an additional 30 seconds to the original time restriction to allow for more strategy and less time based match deciders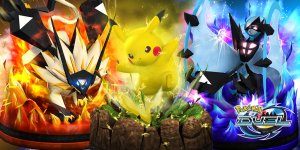 In The Games Department
Pokémon Duel
Pokémon Duel has had its final update and, with that, the final figures have been added to the game.
The UX figures are Palkia, Dialga, Umbreon
The R figures are Cofagrigus
The UC figures are Yamask
Our full Pokémon Duel Figure Database has been updated with these figures, including new functions that display the Z-Moves a Pokémon can use and those move's effects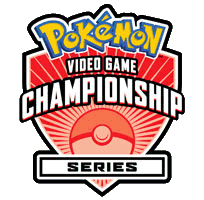 In The Games Department
Pokémon Championships
The Pokémon Company have announced the dates for more European Regional Championships for the 2019/20 season to earn a place to the 2020 World Championships for both TCG and VGC. VGC will start the season running Ultra Sun & Ultra Moon before shifting to Sword & Shield in January. More Regional Dates and Special Events may be added at a later point


Europe
Jan. 11–12, 2020 - Ruhr Congress, Stadionring 20, 44791 Bochum, Germany - (Standard TCG Format)
Mar. 7–8, 2020 - Baltiska Hallen, Eric Perssons väg 8A, 217 62 Malmö, Sweden- (Standard TCG Format)
May 2–3, 2020 - Exhibition Centre Liverpool – Hall A, King's Dock, Port of Liverpool, Liverpool L3 4FP, United Kingdom- (Standard TCG Format) .